Why do we build birth centers?
In the remote mountain villages of Mugu in western Nepal, young girls, women and especially expectant mothers suffer from a long-established tradition called Chhaupadi. Due to a fear of ghosts, women must leave the house when they are bleeding. For nights on end, they are forced to wait out the bitter cold, unprotected in the forest or in the filthy, dark cowshed.
This is also where they have to give birth to their children. Alone and without the slightest hope of medical help in case of emergency. Even after the birth, they have to stay for days with the newborn in the dark cattle shed full of animal faeces and flies. An open fire serves as a source of light, heat and for cooking, filling the windowless barn with thick smoke.
Maternal and child mortality rates are among the highest in the world. Too often, mother or child do not survive. Too many suffer subsequent complications due to the disastrously unhygienic conditions and because they do not receive medical help. These are infections, recurrent bleeding, abscesses, uterine prolapse, but also pneumonia, parasite infestation and diarrhea. The only hospital in the region is located in the capital Gamgadhi and is responsible for 67,000 people. For many, it can only be reached by walking several days through the mountains, too far in an emergency. Though Chhaupadi has been banned by law since 2017, nothing will change unless the people have alternatives.
Turning Point – Exploring New Paths Together
For over 10 years, Back to Life has been committed to permanently reducing maternal and infant mortality rates in Mugu and helping women give birth with dignity and safety.
Our comprehensive concept of birth centers does not break any existing traditions, but offers a solution that is also culturally acceptable to people.
In consultation with the local shamans, women are allowed to use the birth center as long as the building is not consecrated to a local deity who would be angered because of the blood. A birth center committee, consisting of women and men from the village, is formed and involved in all important tasks, from construction to operation. In this way, we strengthen personal responsibility.
What are the tasks of the birth centers?
The focus is on prenatal care, birth support and post-natal care. In the same way, all other programmes are aimed at strengthening women and mother-child health. In a variety of courses, the women receive education about the important daily hygiene for their family and the newborn. Our nutritional counselling counteracts malnutrition. The young mothers learn how to prepare their own nutritious and healthy baby porridge from inexpensive local cereals and pulses. They also practice washing newborns and traditional baby massage with mustard oil together with the midwives.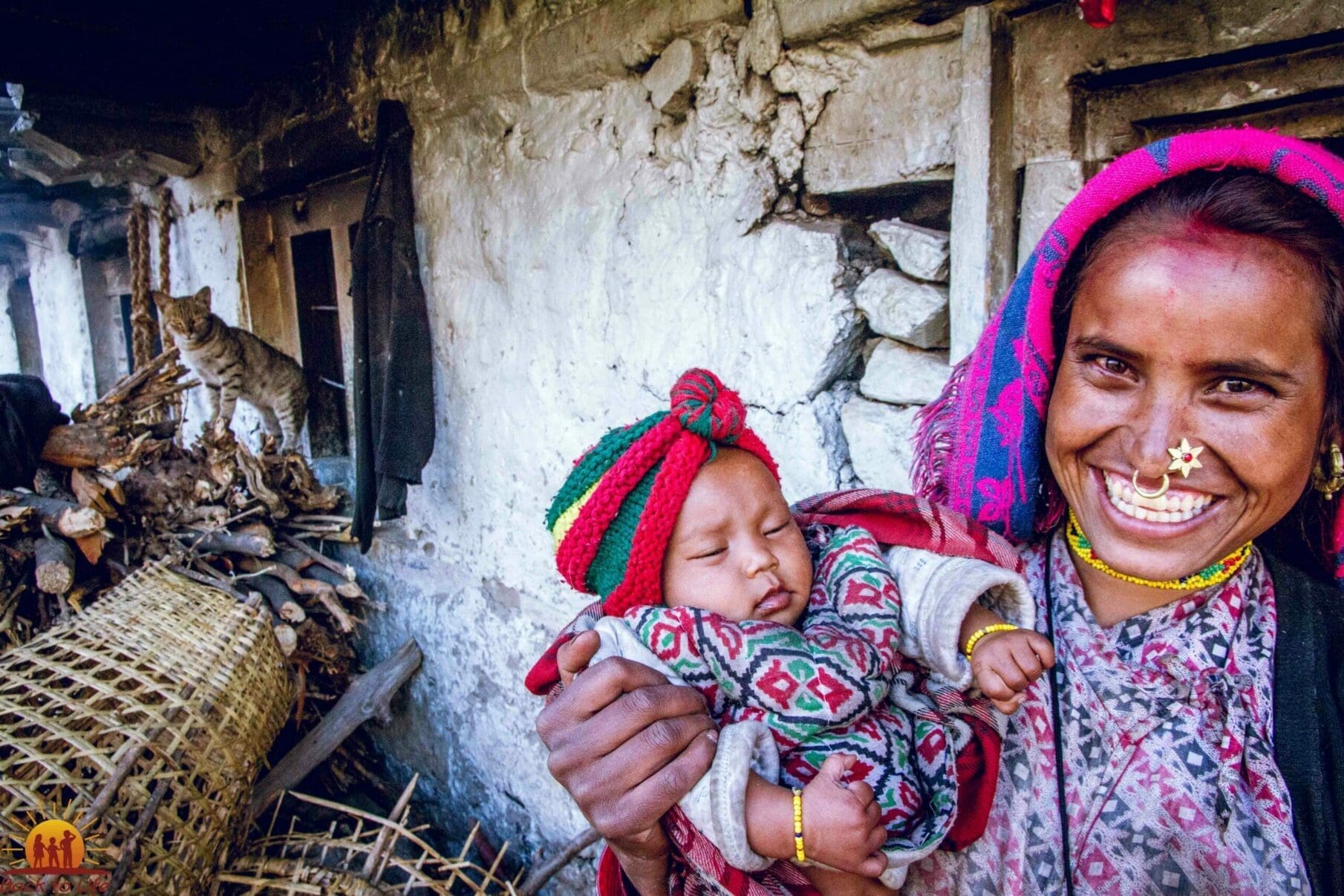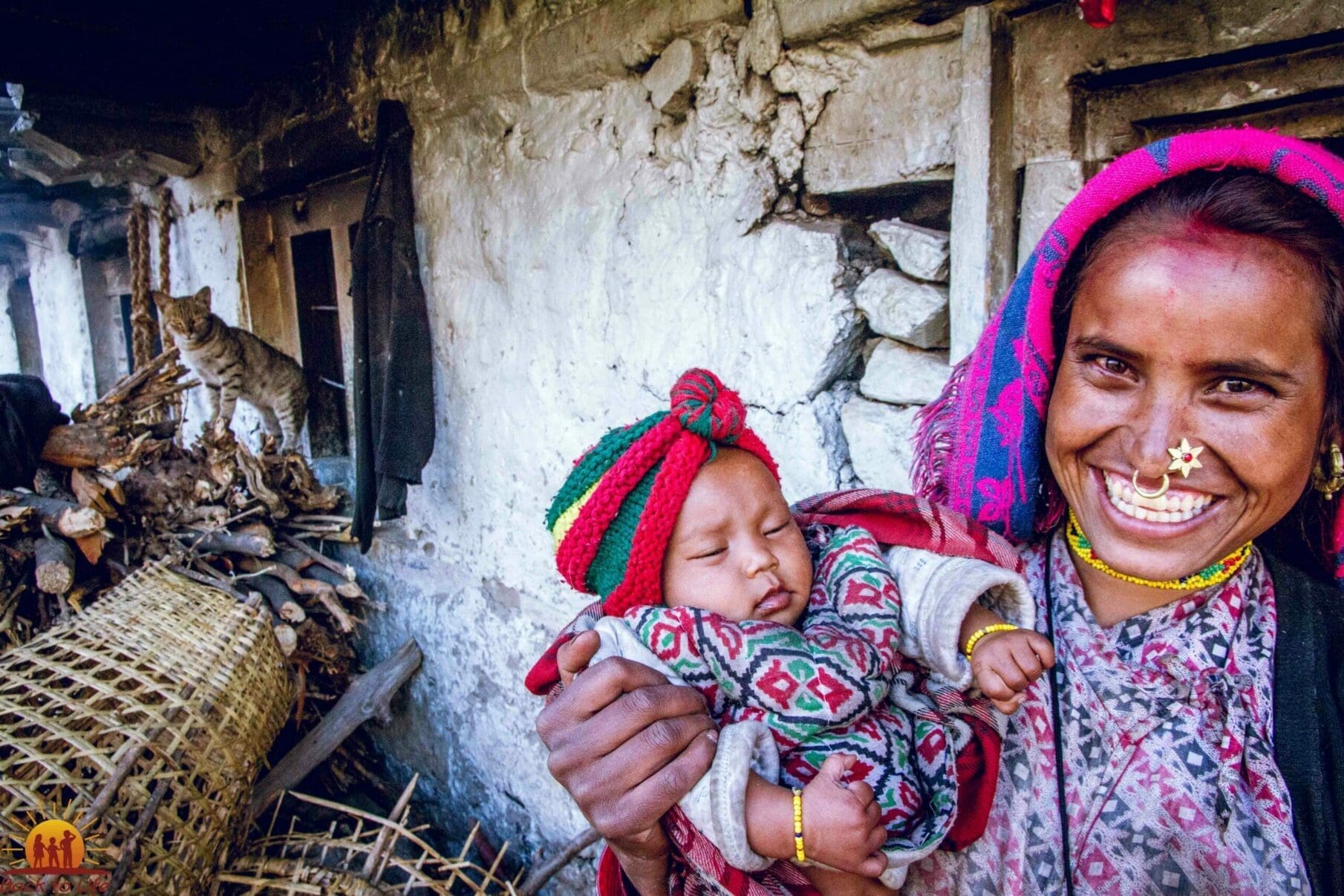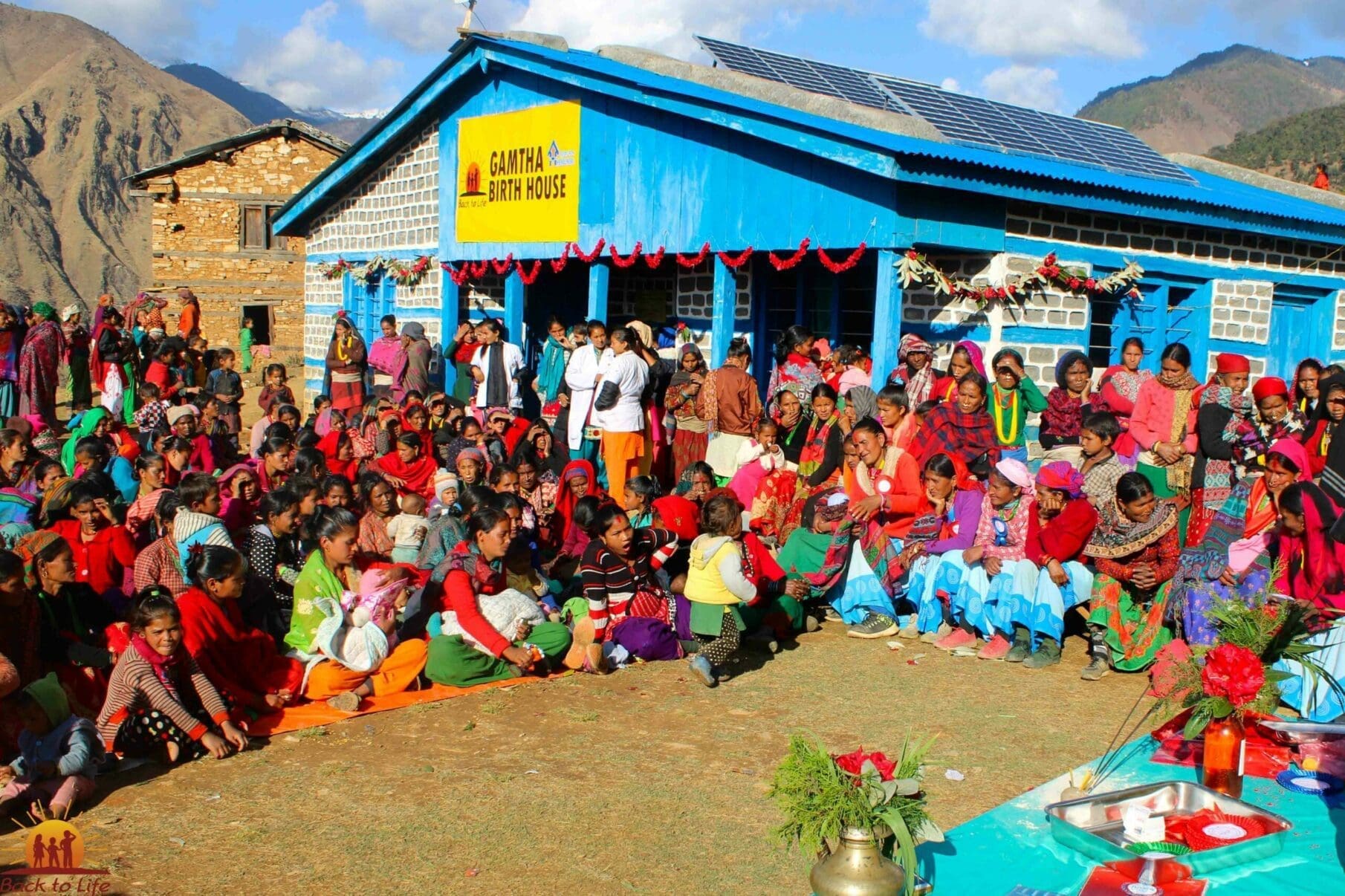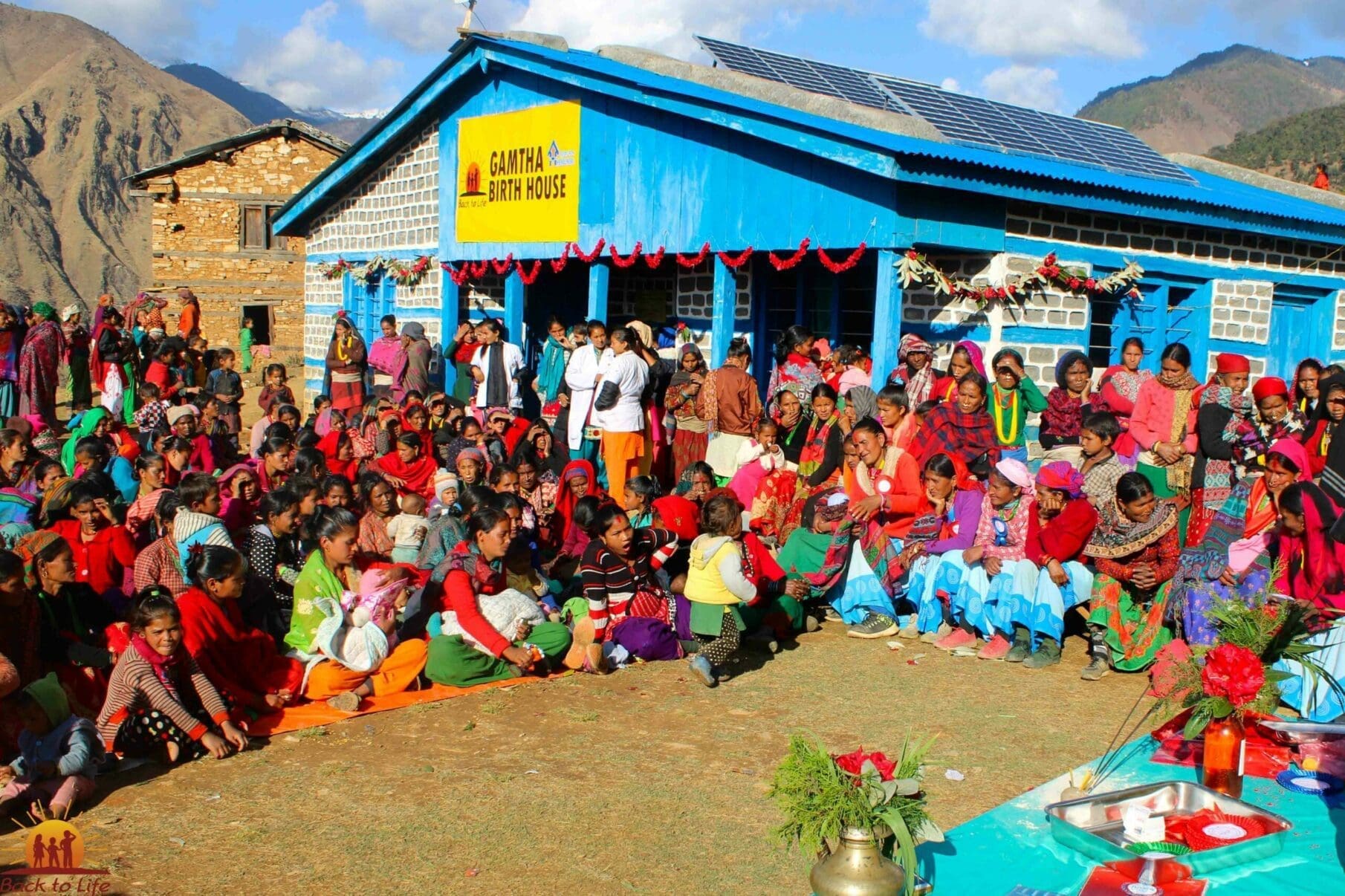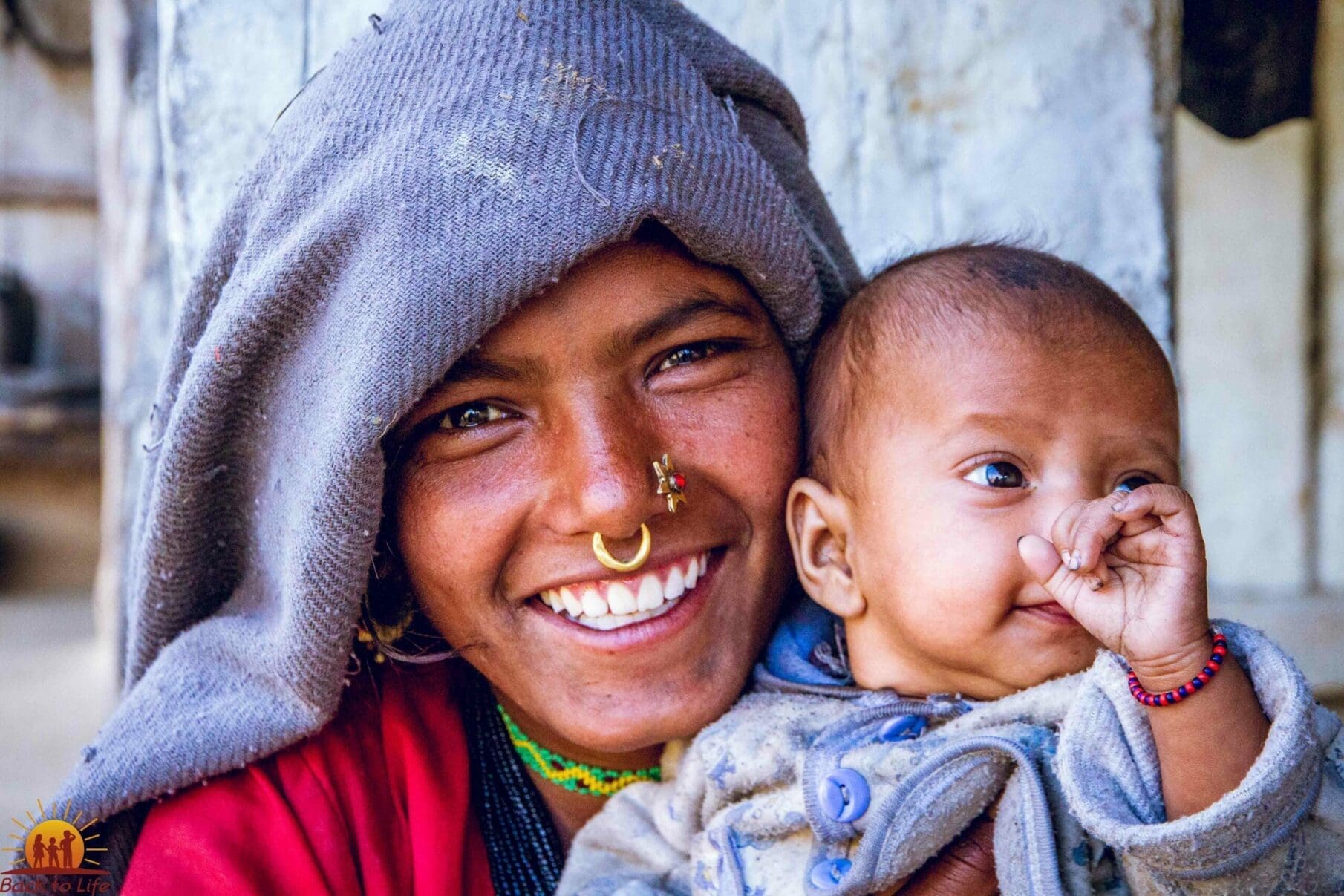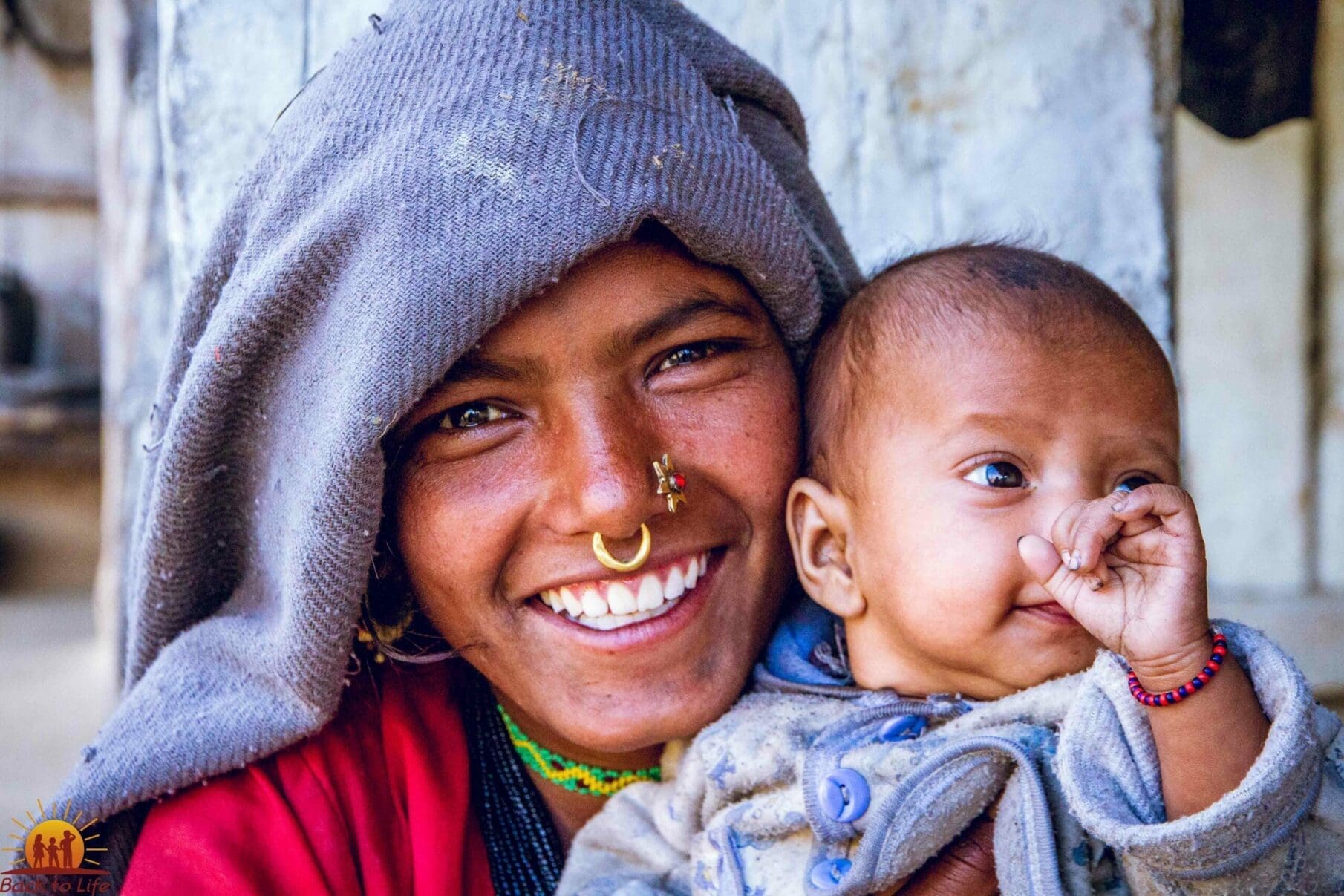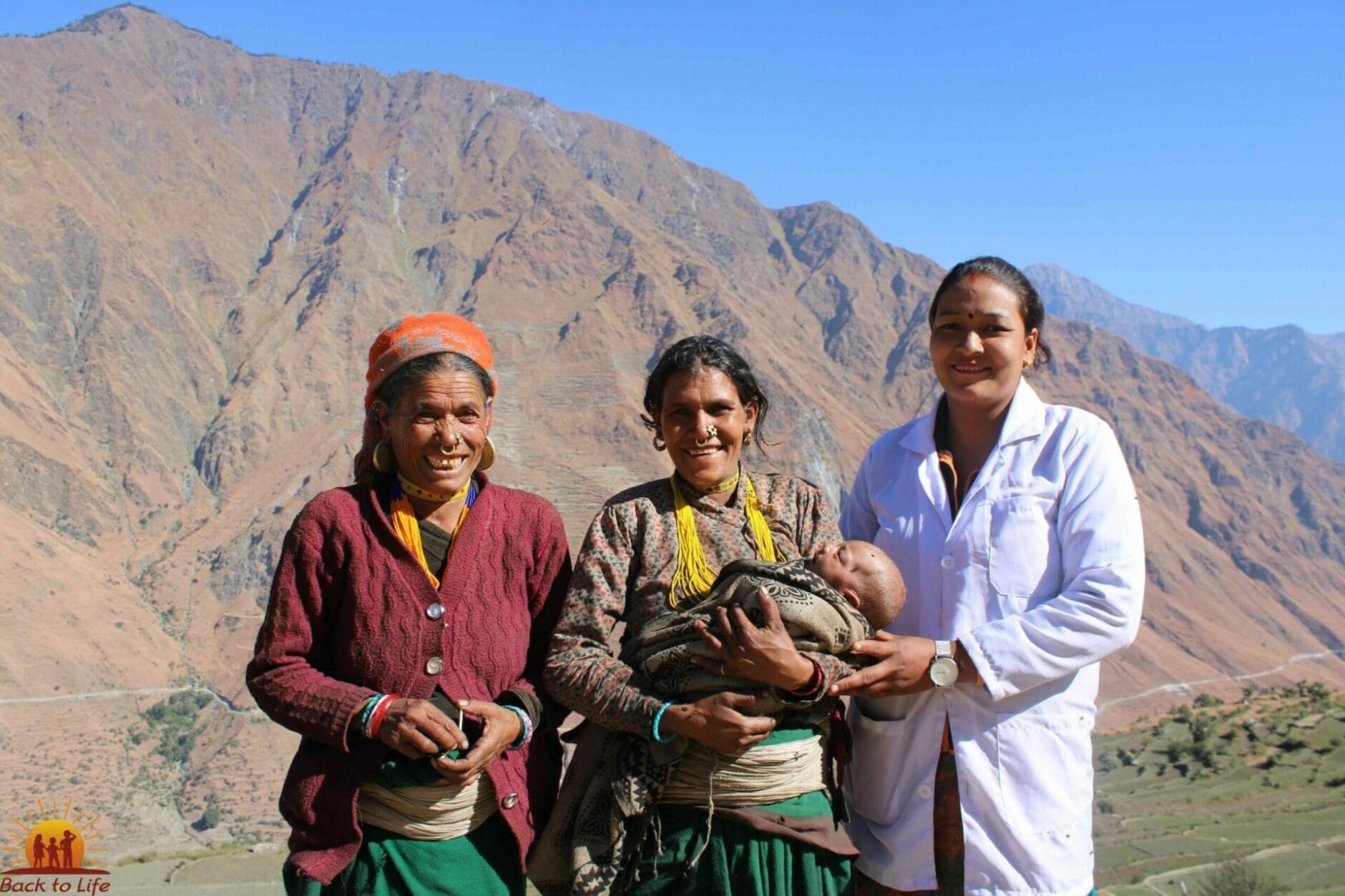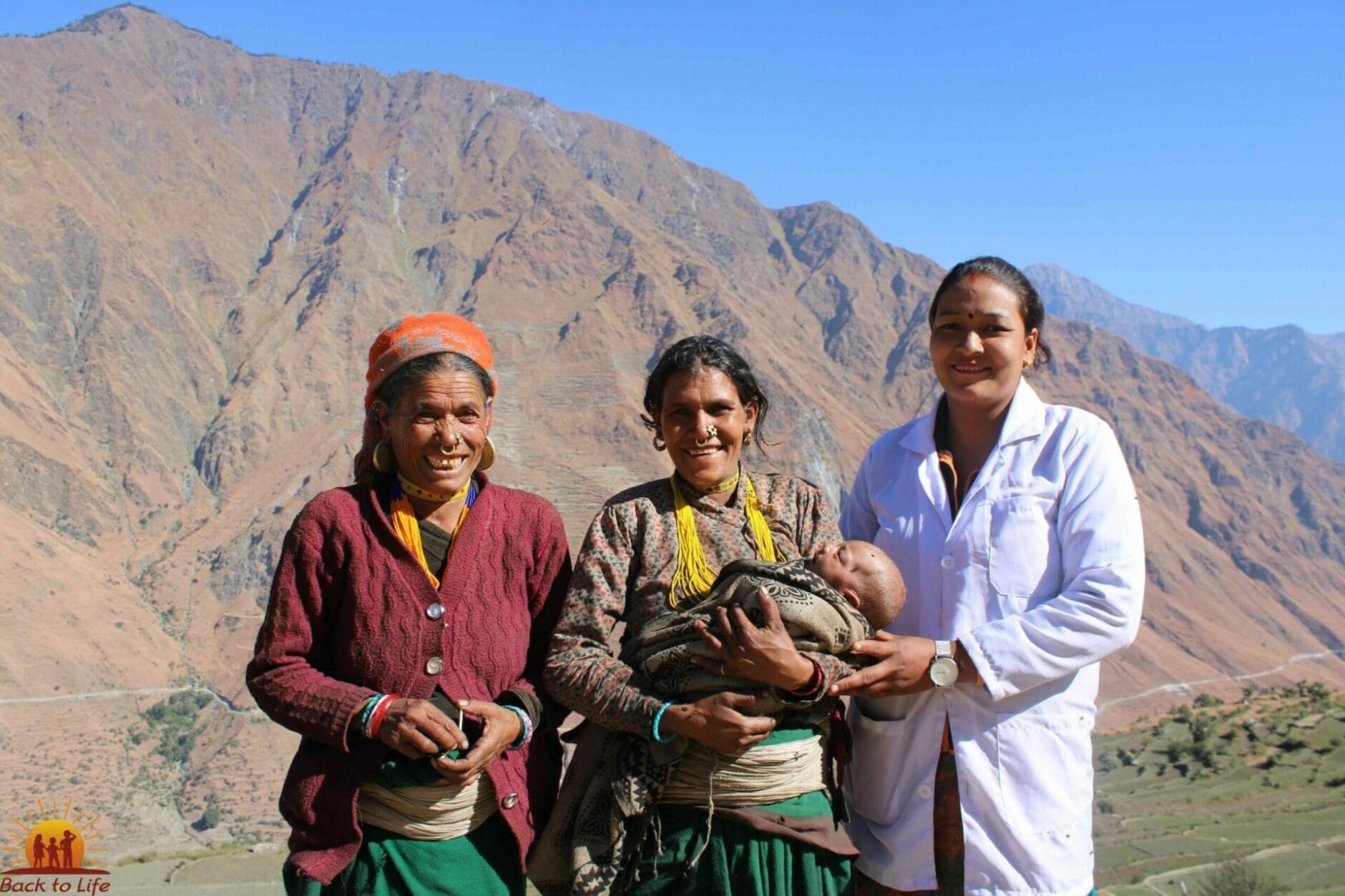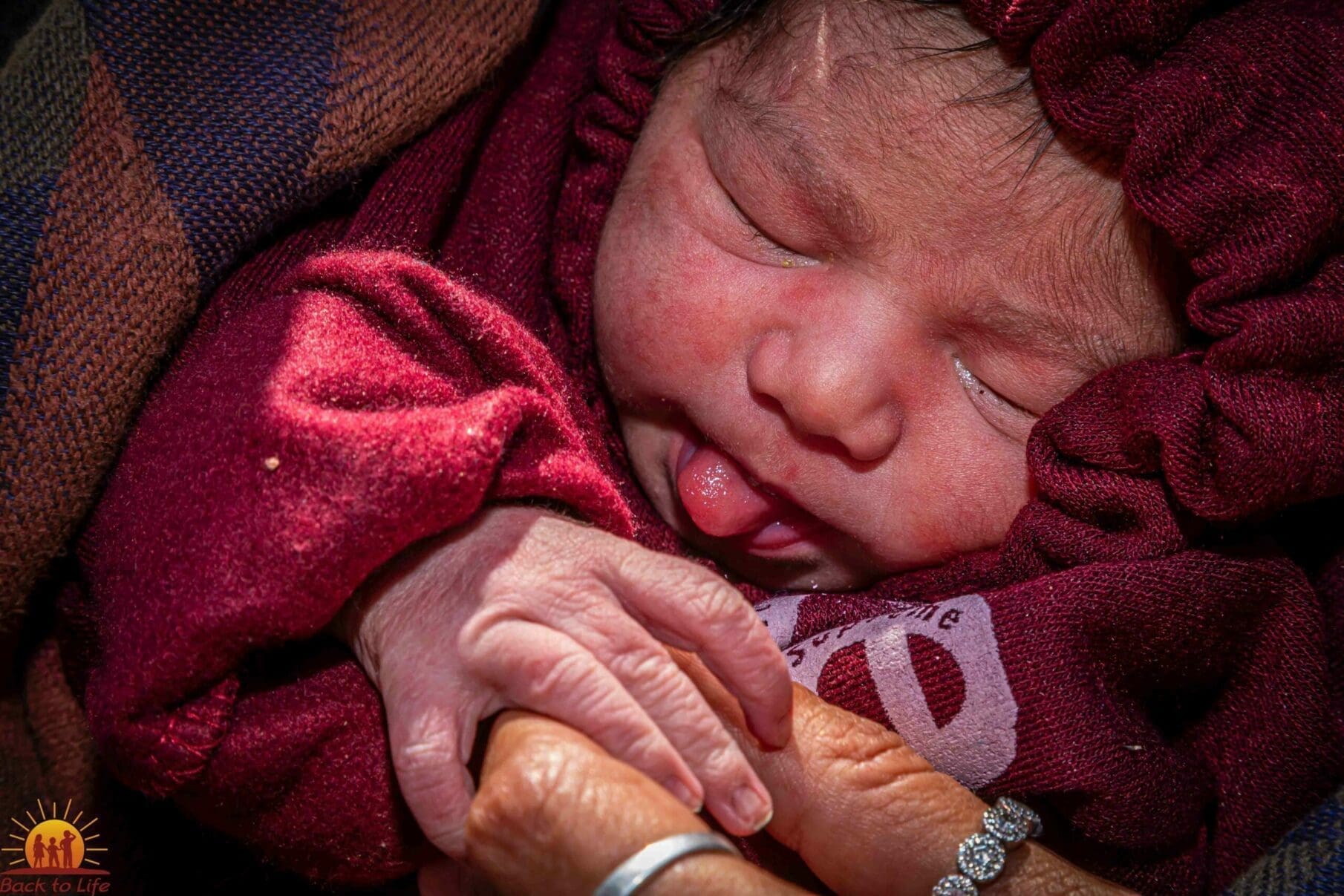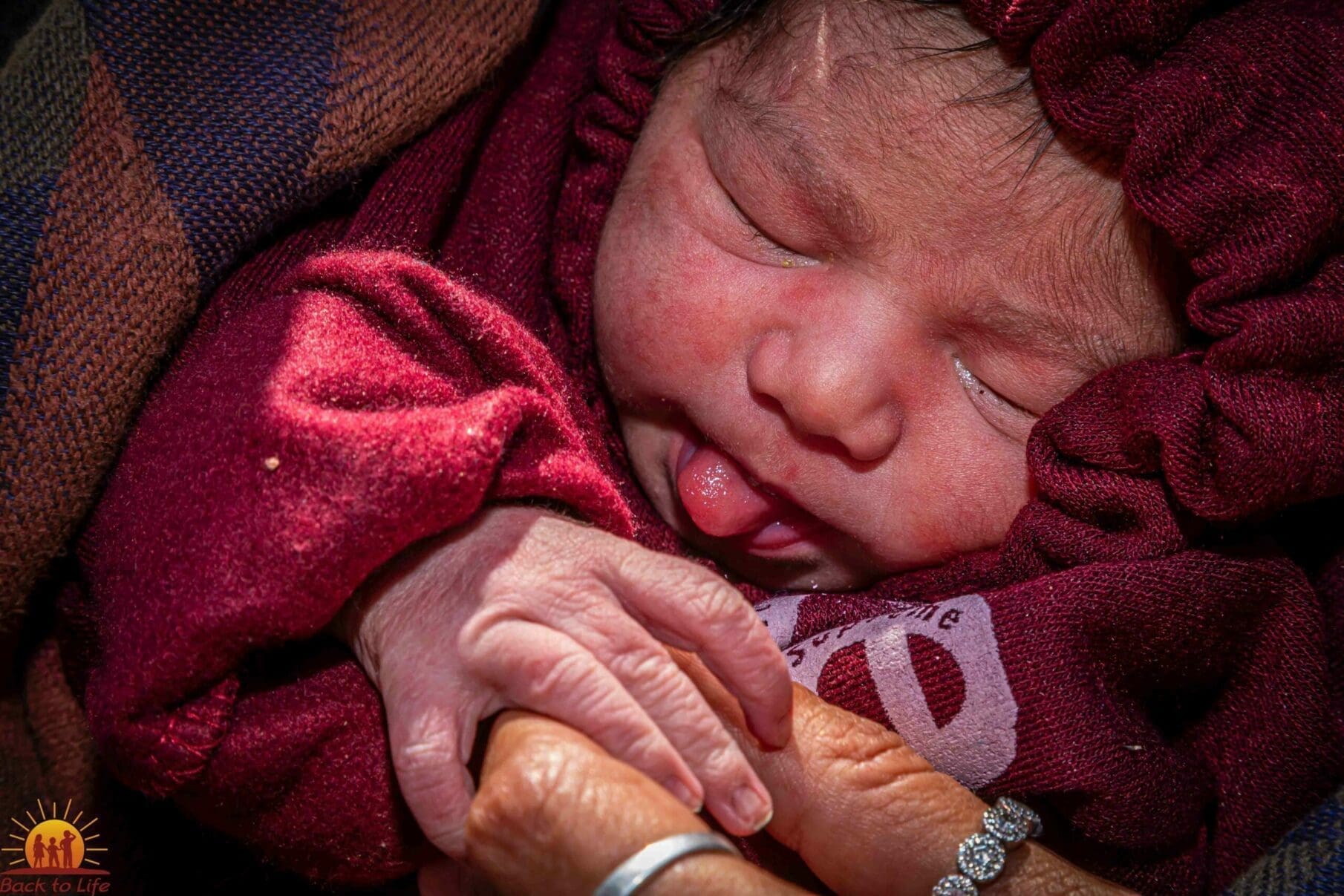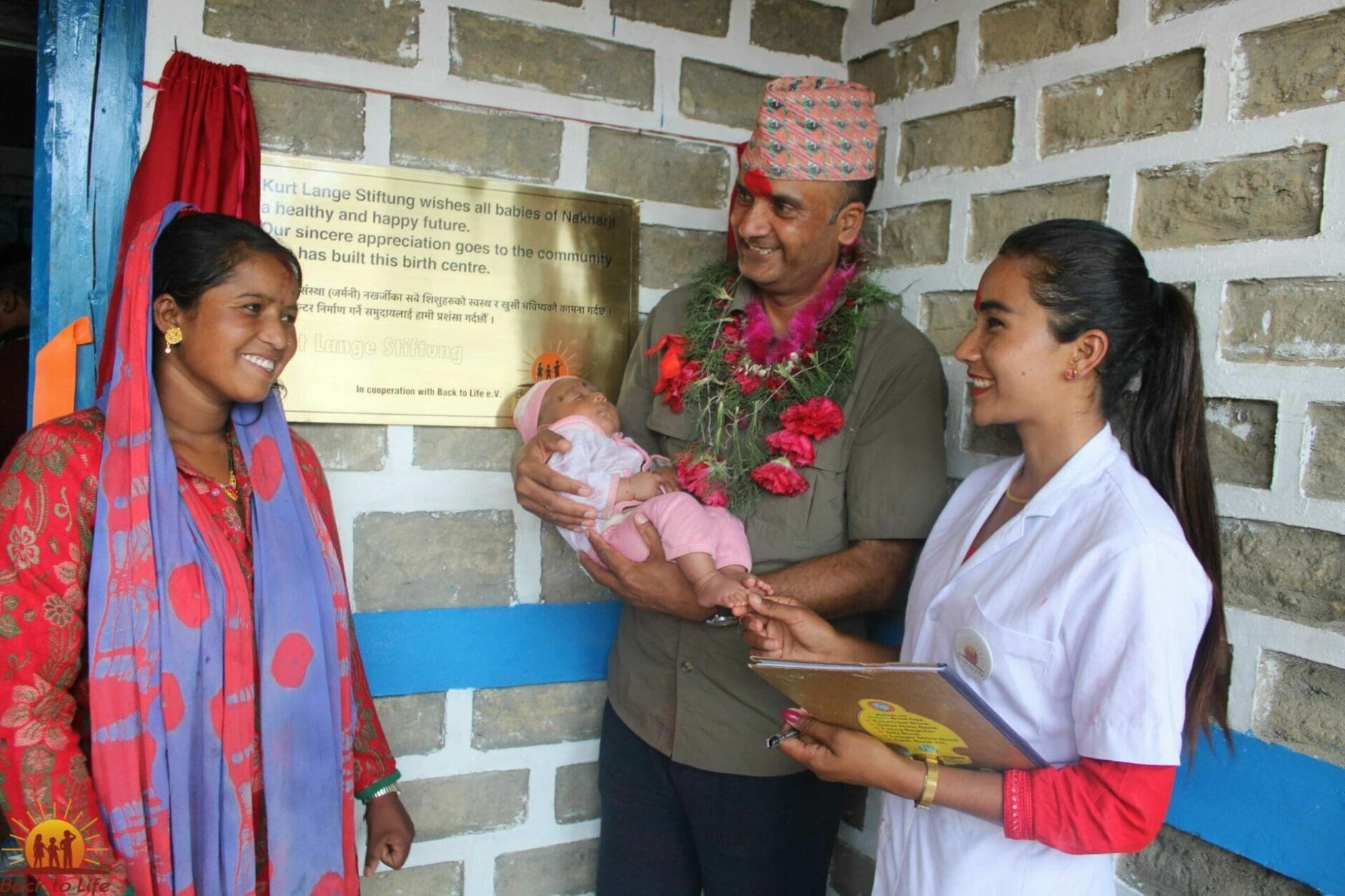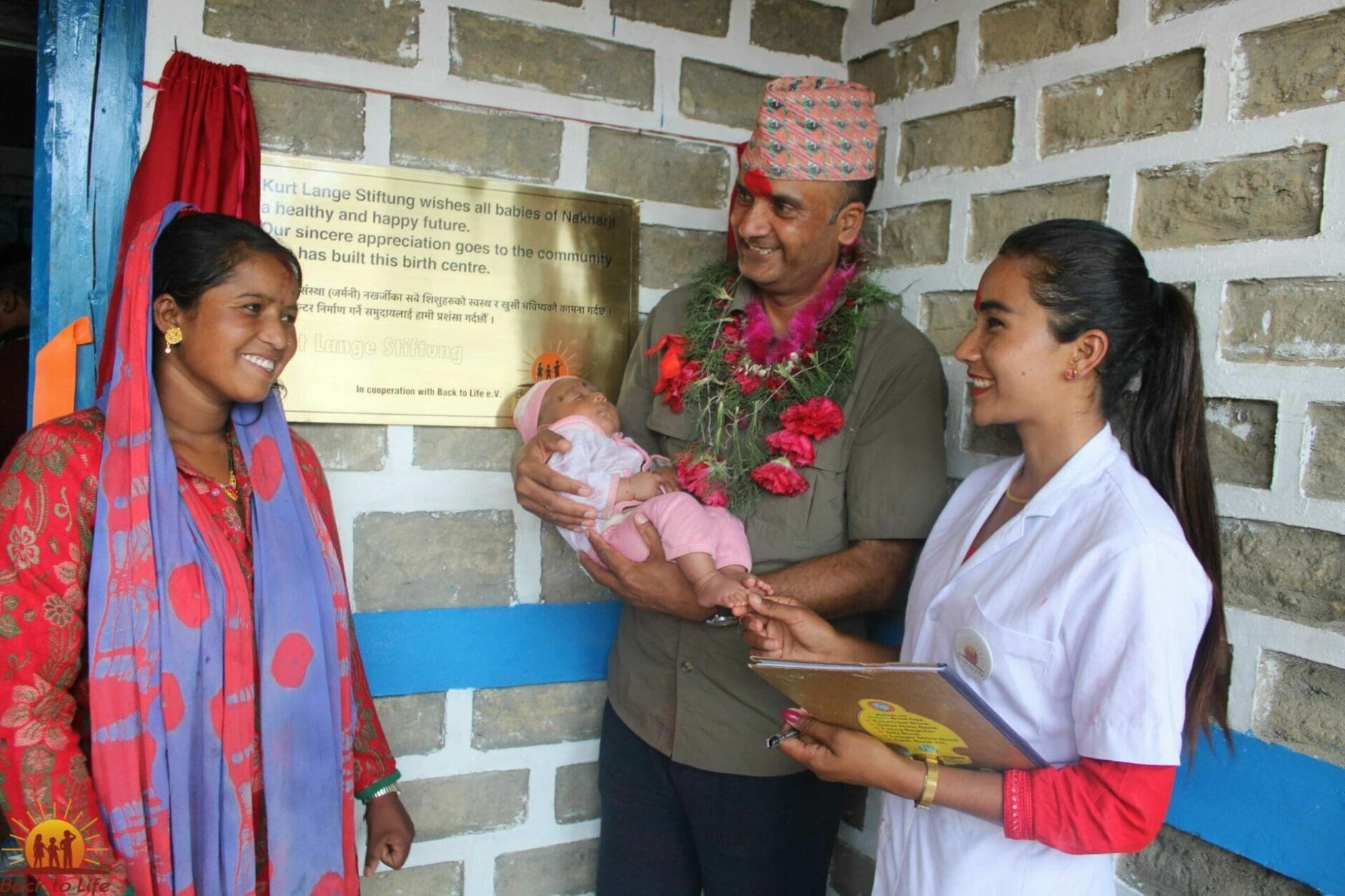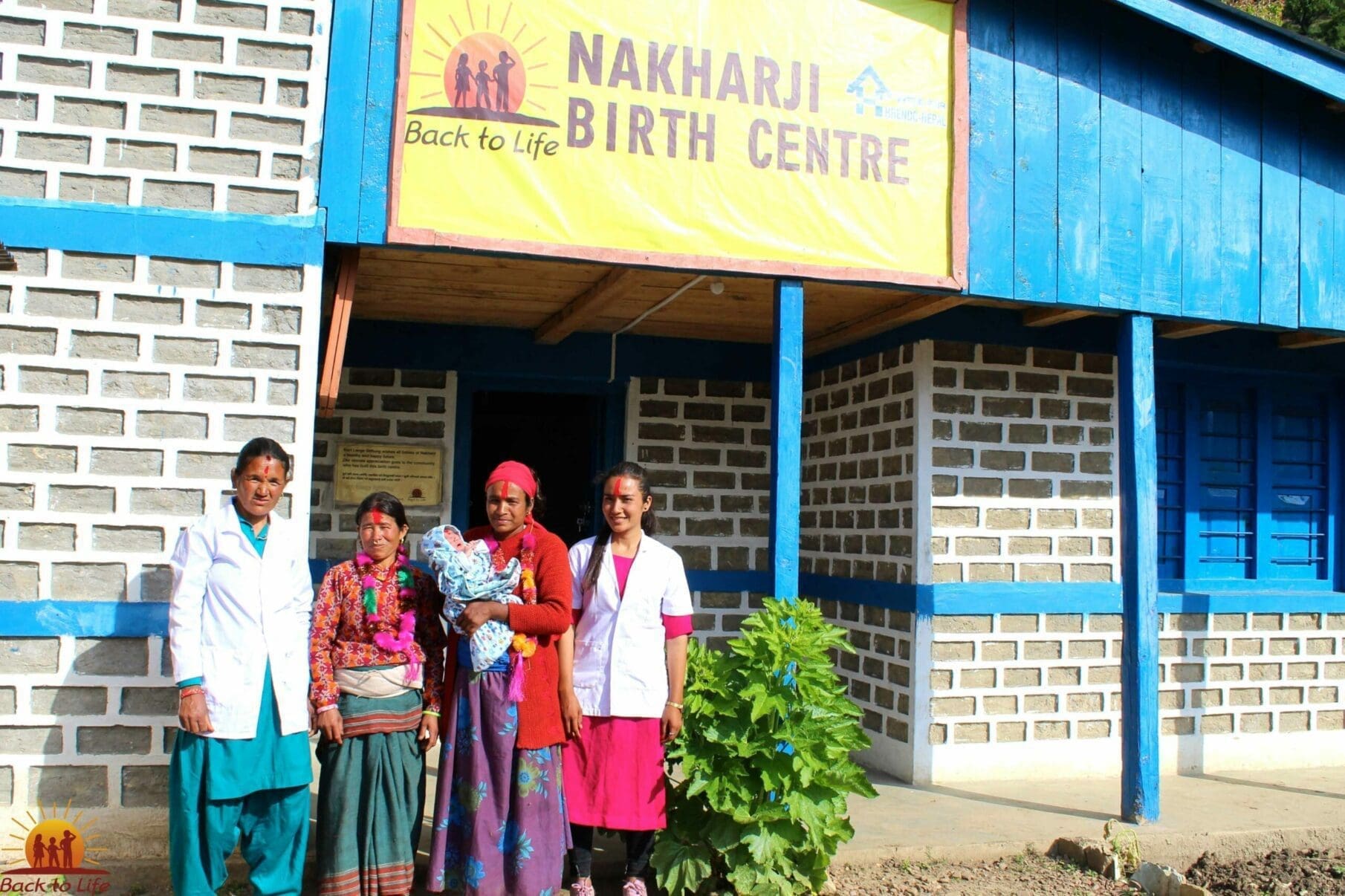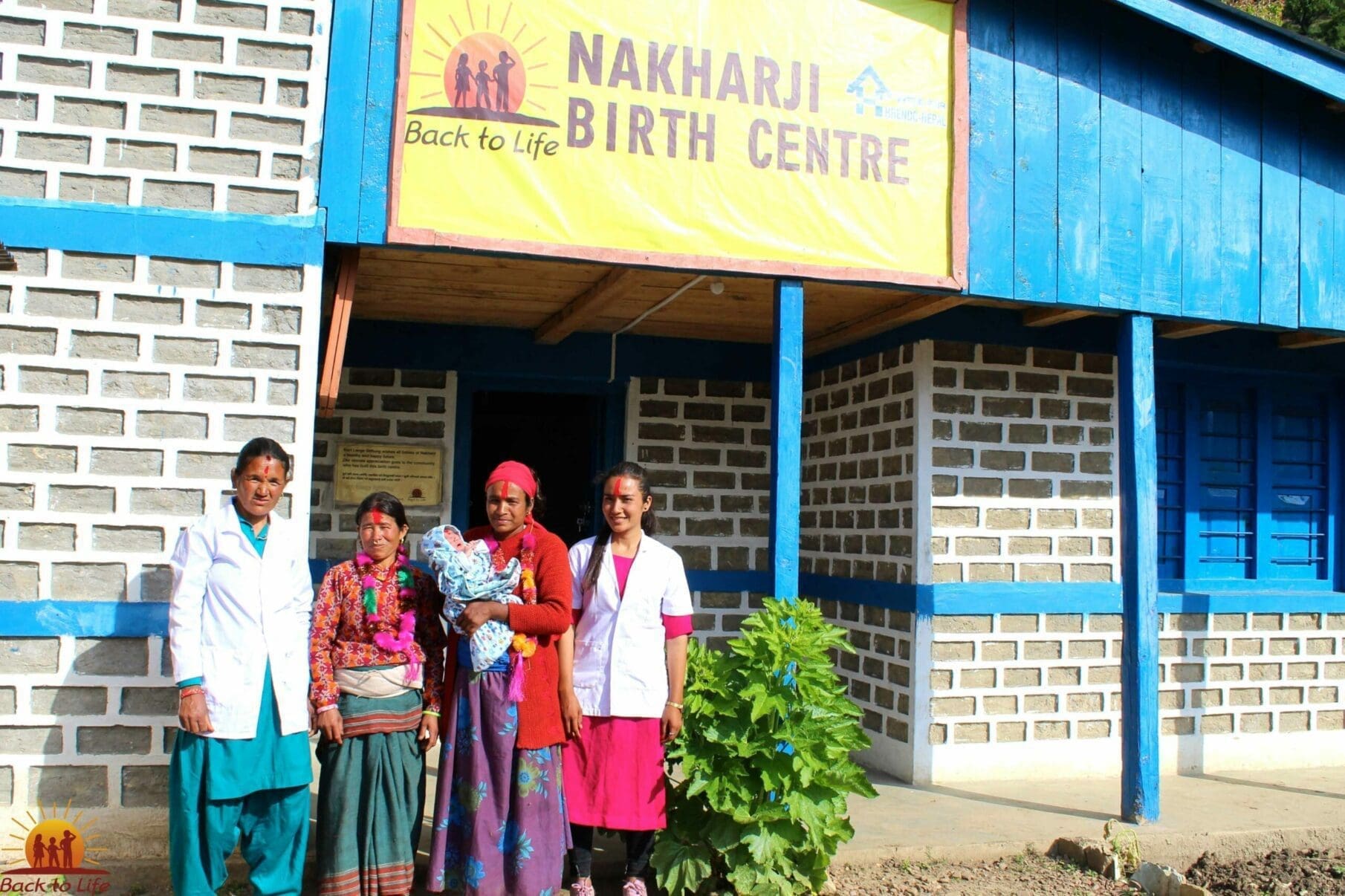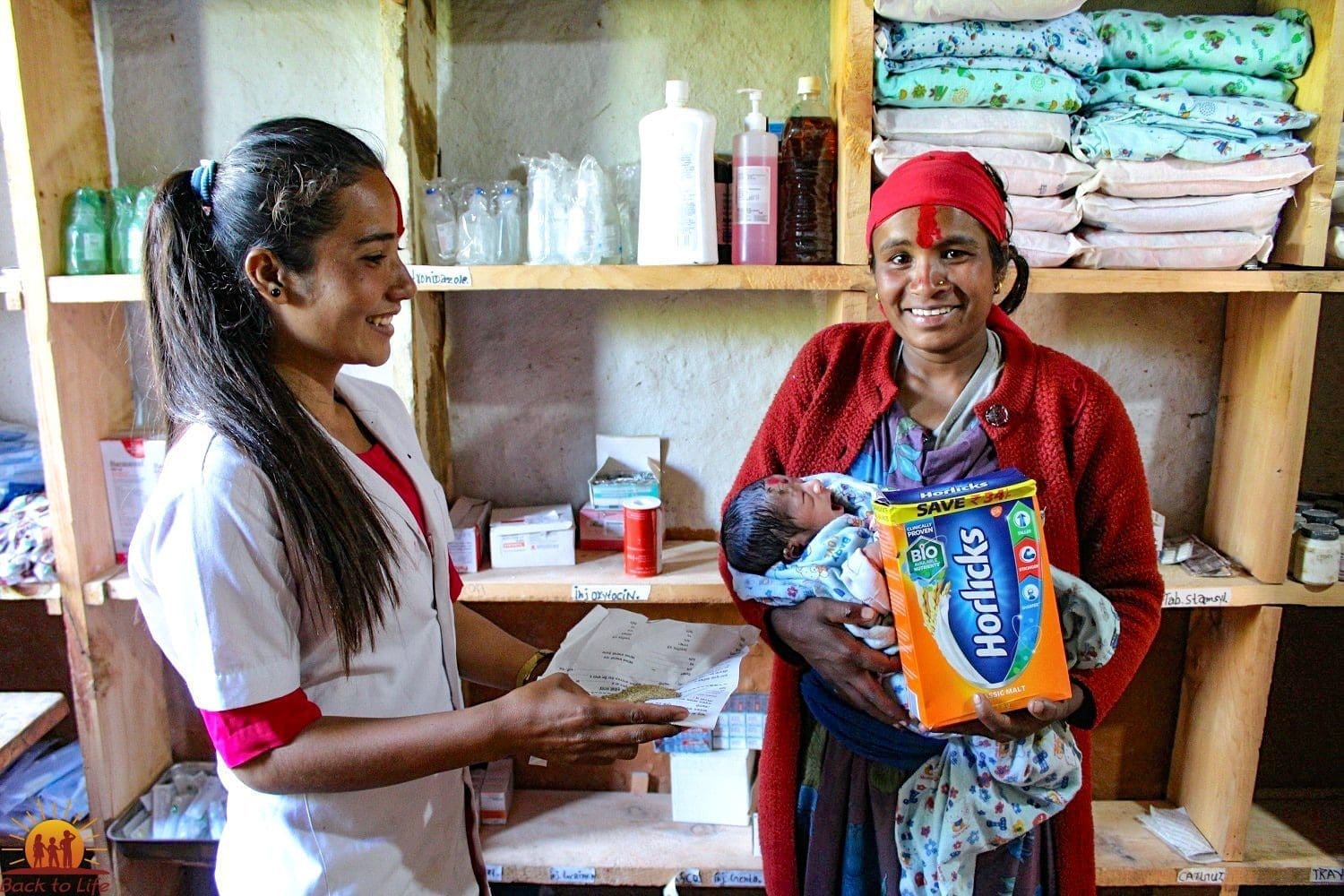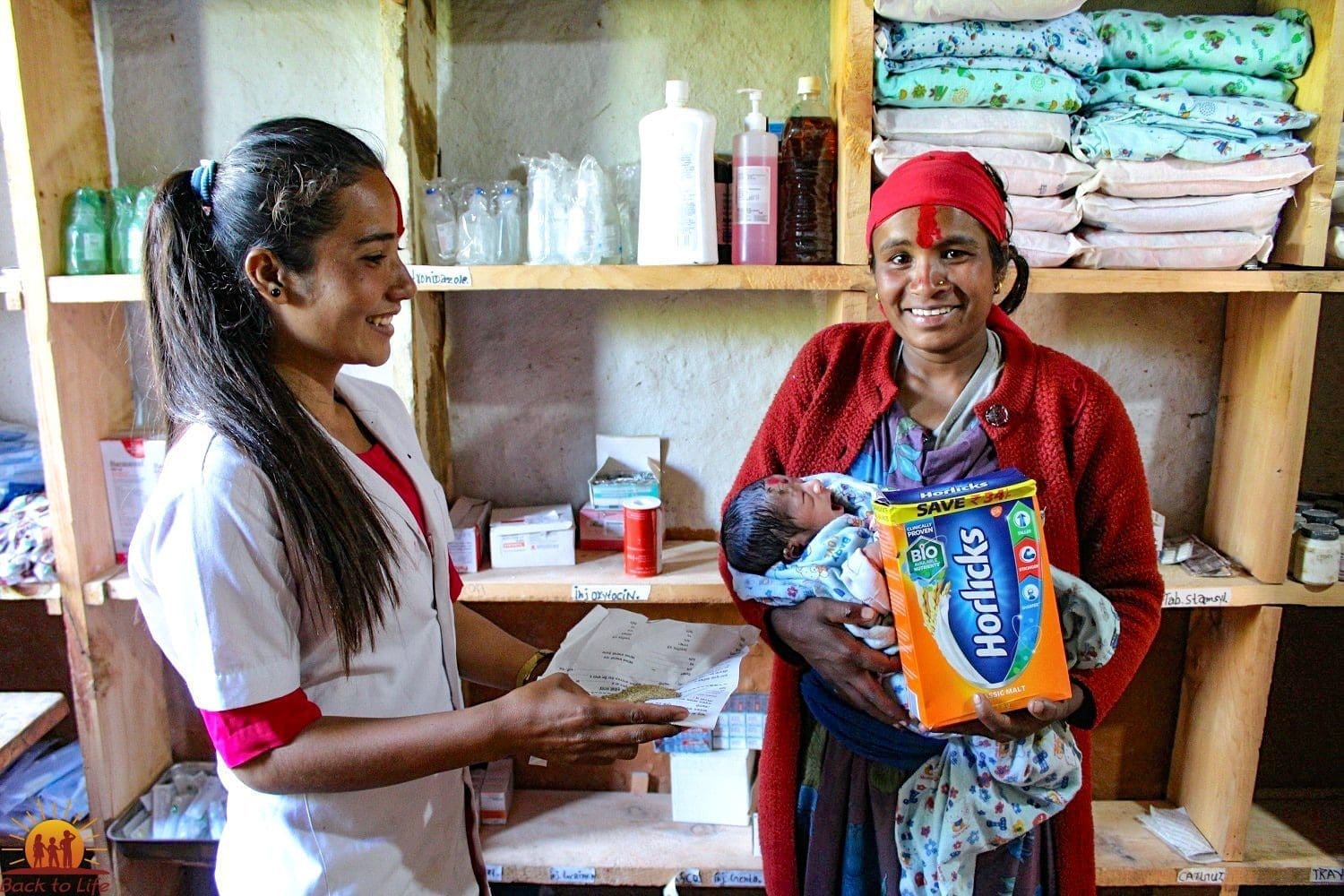 Education Makes You Strong
Since a large proportion of women in the mountains cannot read or write, much information is not accessible to them. Through the birth centres, our midwives educate women about the issues that are important to them and provide them with advice and support to implement these in their families. Cross-gender education about menstrual hygiene frees women from a centuries-old "stigma". By learning to make menstrual pads themselves, their menstrual health improves. In the courses on family planning, men and women are amazed to learn that contraception is not magic. Being able to determine the size of their family themselves empowers women and saves their families from the spiral of poverty. We also educate the population about sexually transmitted diseases and HIV.
Our birthing centers are community-wide platforms for initiatives against child marriage and women's empowerment. At the same time, they are a refuge for women who need protection.
Best Possible Training
Back to Life supports the training of young women from Mugu to become midwives, so that they can then work in our birthing centres in the mountains. 9 women have so far achieved their great goal through the Back to Life – Educational Scholarship. We also strongly support the professional development of our midwives by financing their participation in certified courses in the lowlands. In this way, their professional skills are always kept up to date. It is an opportunity for young women to make a valuable and visible contribution to women's rights. By providing attended and safe births, they give dignity and security to the women of Mugu.
It is important and right that the midwives in the birth centres are all from Mugu themselves. Locals have a better knowledge of local health issues and can provide better care to local people.

Fully Equipped
Naturally, all birth houses are equipped with running water and solar power. A solar cooker is used to prepare food, but also to heat large quantities of water. Each birth centre has a kitchen and clean sanitary facilities. Our team on the ground is growing steadily; 47 staff members are now working in the birth centres. A total of two midwives per birth centre keep the operation running 24 hours a day, 7 days a week. They are supported by a birth centre assistant.
What have we achieved so far?
15

Birth Centers reach 2/3
of the women of Mugu
12

Trainings as a Midwife &
21 Further Trainings
Our Success
P

renatal care, professional obstetrics, postnatal care

Health care through Health Camps

Courses on mother-child health, nutritional advice

Education about hygiene, menstrual hygiene, family planning, venereal diseases and HIV

Initiatives against child marriages

Strengthening women's rights

Training and further education of midwives
Even during the pandemic, our midwives are keeping things running around the clock. For that, I thank them deeply. The birth centers are like fortresses of protection for the women.
Would you like to help and become a birth center sponsor?
By sponsoring a birth, you ensure safe births with dignity and security.
Visit our Birth Centers Virtually: