Winter in the high mountains, 2014: Because of the persistent bad weather in Mugu, a young woman paid a very high price.

WITHOUT ADVICE AND HELP DUE PREGNANCY
Jaukala originally comes from Shreekot, a village that was outside of our project area in Mugu at that time. The young woman had come to the small district capital of Gamghadi a few months earlier to find work. Since her husband is blind and rarely has a job, she earns a living. Despite the progressive pregnancy, she worked day in and day out in the market and carried heavy loads from morning to evening. She never had a medical check-up, there was no one to accompany her through the pregnancy.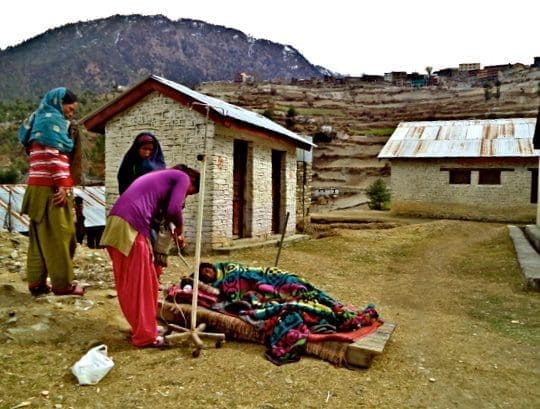 NO CHANCE FOR MEDICAL AID IN AN EMERGENCY
Jaukala was about to give birth when she suddenly suffered from severe pain. She went to the hospital in Gamgadhi, the only one in the entire mountain region, responsible for 55,000 people. The doctor diagnosed that the baby was lying the wrong way round and advised a quick operation. However, due to the lack of technical, medical and staffing equipment, this is impossible in Mugu.

AN AVOIDABLE DEATH
In the desperate hope of reaching the lowlands in time, Jaukala, bleeding heavily, made the long walk with her husband to the runway to Thalcha. She stayed there for three full days in pain, inadequate food and in bitter cold. Due to the continuous snowfall, no machine could take off or land. Jaukala was lying next to the runway and lost her child.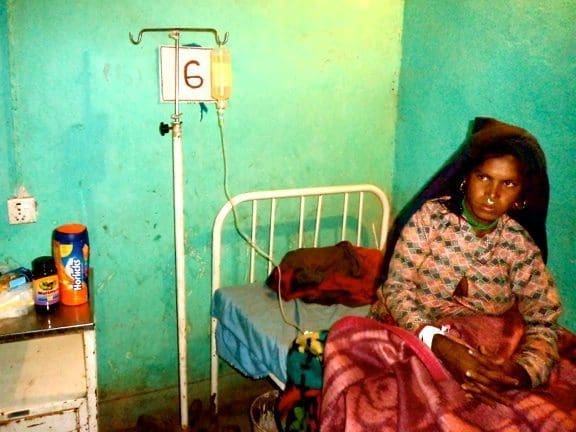 PAINFUL SURVIVAL
Soon after, our on-site team learned of the tragic incident. Our health assistant, Pahal, immediately rushed to find the woman and help her. A few hours later he found Jaukala, now completely weakened, with her husband in a rented room. There was blood everywhere. Without medical treatment, there was an acute risk of death due to the high blood loss. So they immediately carried Jaukala to the Gamgadhi hospital. Pahal took care of the medical care and obtained the necessary medication and transfusions as these were not available in the hospital. The young woman stayed in bed for a week, Back to Life paid for all costs and then paid her a room in Gamgadhi for another week so that she could regain her strength before her hard everyday life began again.
THE GOOD NEWS
In the meantime, the radius of our projects in Mugu has steadily expanded and since summer 2020 the women of Shreekot and the neighboring villages have had a birthing center for the health of mother and child. So that women are not left to fend for themselves during pregnancy and childbirth.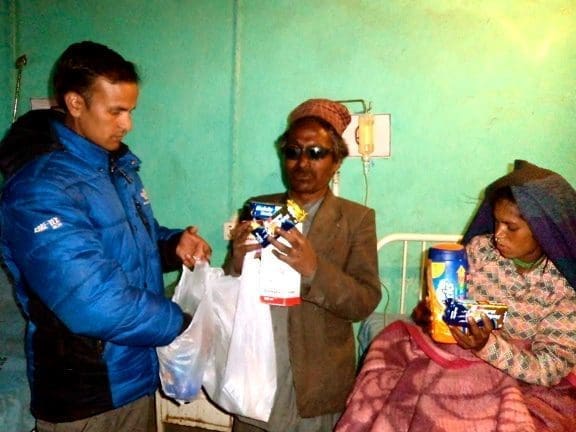 After being admitted to the Gamghadi Hospital, Jaukala receives additional care from Pahal, the nurse at our birth center
Both Jaukala and her husband received sufficient food and special supplements, as neither of them had eaten for a long time. We also procured more blankets and commissioned an additional nurse and our midwife Saroja to take care of Jaukala on a regular basis.

Today, a few days later, she is already doing a little better, but it will still be some time before she has processed the dramatic experiences and will be physically able to work again.

During lunchtime, Jaukala takes a rest in the sun in front of the hospital. Here, too, she is regularly supported by a Back to Life employee.
Until then, we will give the couple the best possible support by taking care of accommodation, food and the best possible medical care for the region.

Jaukala's story shows once again the difficult and tragic living conditions of women in Mugu. Unfortunately, we cannot always prevent the worst, but together we can try to spare as many women as possible a fate like the one Jaukala suffered, or at least to alleviate their suffering.