From Stella Deetjen
When I visited the Sansari Devi School in Nuwakot for several days in 2018, which we rebuilt after the earthquake, I noticed a little six-year-old girl who had a perky face, but seemed surrounded by a great deal of weight. Or was she just shy? While the other schoolchildren romped happily across the schoolyard and enthusiastically tried out the hula hoops I had brought for them, she stood in silence on the edge of the action.
In the end I managed to get her involved in the games and slowly gain her confidence. Together with her classmates she ran after the soap bubbles and tried to catch them laughing. When she and her friends inspected my dreadlocks and braided them into large braids, she didn't want to stop.
Soul Pain | Still, I felt the sadness that surrounded the little girl, she had a heavy heart, I could feel that. I asked her if she liked going to school, to which she said yes. She seemed to get along well with her classmates, but she still seemed somehow lost. Finally I asked her teacher if there might be any problems at home, which he said no. I did not give up and in response to my probing inquiries, the school principal told me that Jamuna's mother was a single parent and therefore very poor. Unfortunately there are many such fates in Nepal, my instinct told me that there had to be more to it. Poverty alone does not break a child's heart.
So I decided to accompany the little one home after school to see with my own eyes how she lives. Hand in hand we walked down the mountain, the little house in which she and her mother live is 45 minutes' walk from the school. When we got there, the poor room was locked, the mother had not yet returned from her day labor and Jamuna did not have a key. So we waited and talked. That's how I learned the real reason for her sadness.
Traumatic breakup | Jamuna has a twin sister, Ganga, from whom she was recently separated. She missed her very much and tears ran down her little face when she talked about her. When the neighbor joined us, she told me more about the family.
Jamuna's mother Mina gave birth to four children. Ganga and Jamuna were their youngest at six years old, the girl Sunita was eight and Ganesh, her oldest, was already 16 years old. They grew up in the Dailekh District in western Nepal. The family was poor but somehow got by. Mina's husband, Khadka Ramtel, was unfortunately addicted to alcohol, and he regularly beat and abused his wife when he came home drunk in the evening. At some point Mina could no longer stand the physical and mental torment and fled with her three girls to their parents in Surkhet. Ganesh stayed with his uncle in his hometown where he also attended school.
As much as Mina's parents wanted to help their daughter and granddaughters, the burden of feeding so many mouths was too great for the old people. Mina couldn't find work in the villages around Surkhet and the grandparents' fields weren't enough, so she made the hardest decision of her life. She left Sunita and Ganga with their grandparents and moved with little Jamuna to the distant Nuwakot, because she hoped to find work as a day laborer on construction sites in the former earthquake area.
I also had tears in my eyes now. I could imagine the pain the little one was going through and decided to include her in our sponsorship program. I promised her that she could visit her sister, we would organize the 700 km trip and cover the costs so that the twins could keep in touch.
The twist | But it got even better: Two of our employees traveled to Surkhet and found the grandparents in a village. A huge stone fell from the hearts of the old couple when we offered to take the girls to their mother in Nuwakot, where we would support them through sponsorships so that the small family could be reunited. Newly dressed and very excited, the two girls set out on the 18-hour journey. The joy of seeing each other was huge. Mina told us it was the best day of her life and thanked our team from the bottom of her heart. We immediately started school with Sunita and Ganga and now the three sisters happily walk to class together every morning.
Through the sponsorships, we not only cover the required school clothes and learning materials, but also the most important necessities of life and medical help in an emergency. Mina continues to work tirelessly on the construction sites in Bidhur, so she manages to pay the rent and at least provide for one meal a day.
We sent them cookware, blankets, pillows and sleeping mats. Happiness has moved back into the small, barren room that mother and daughters now share. Sometimes it is so easy to help.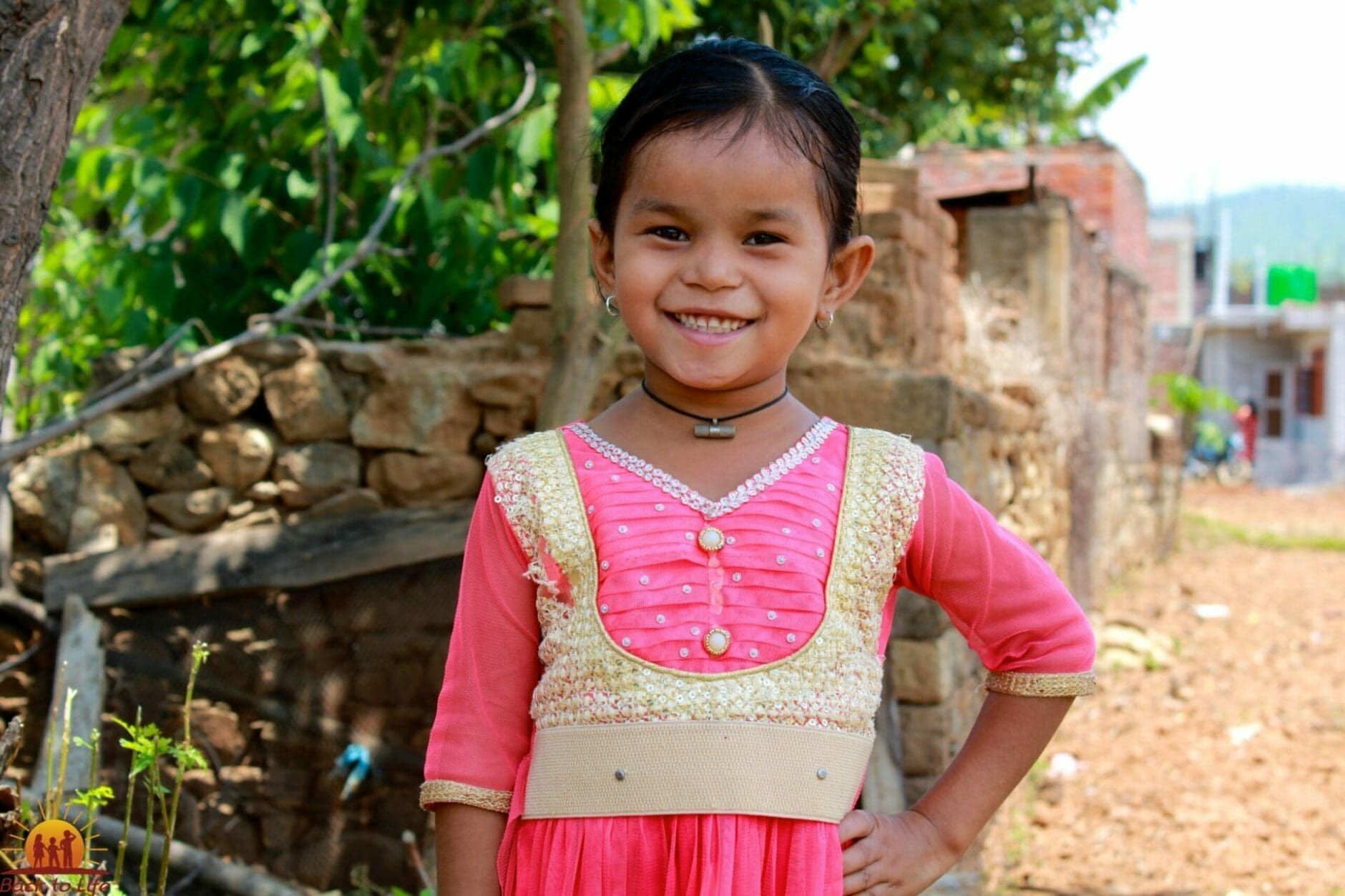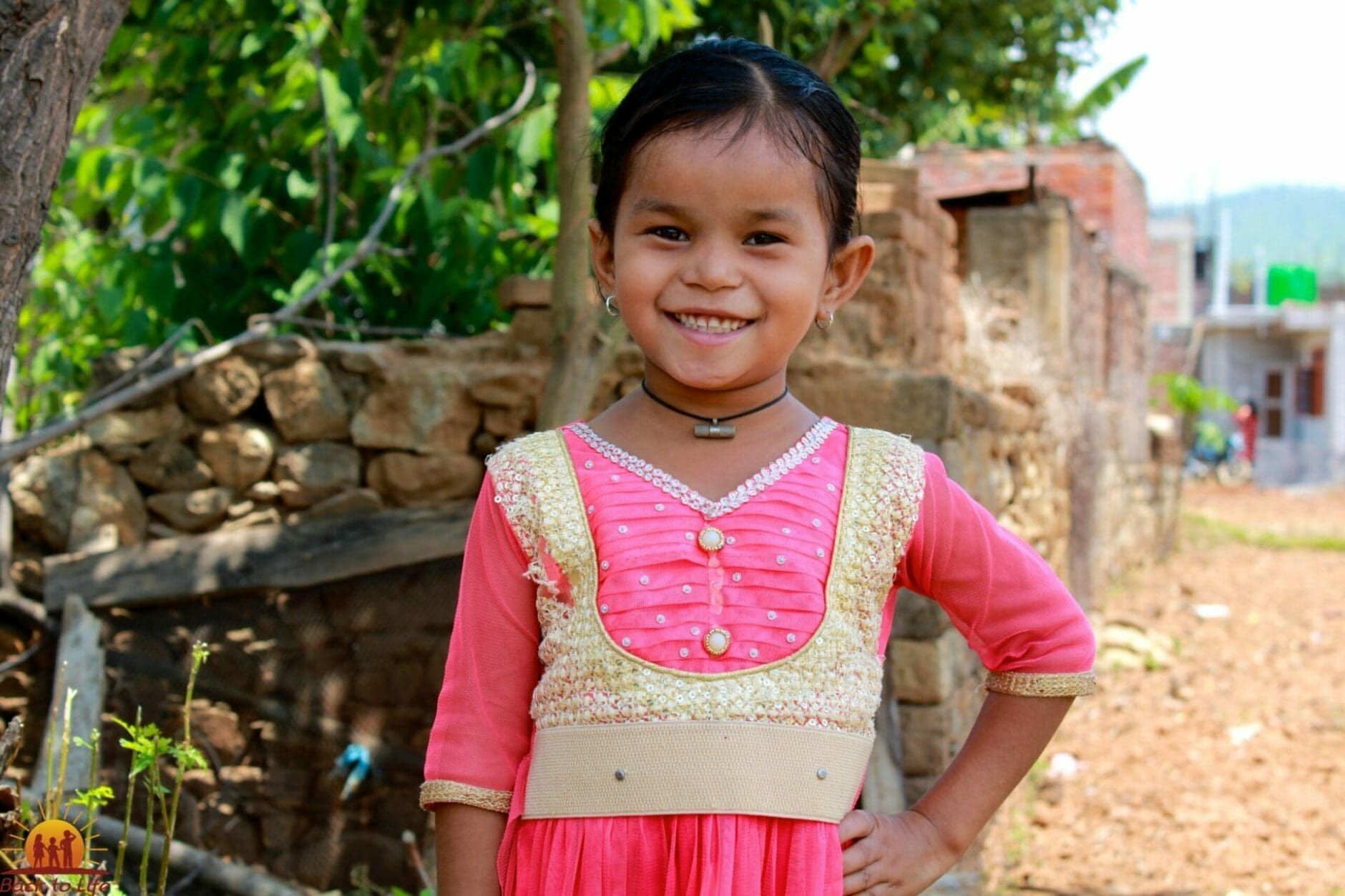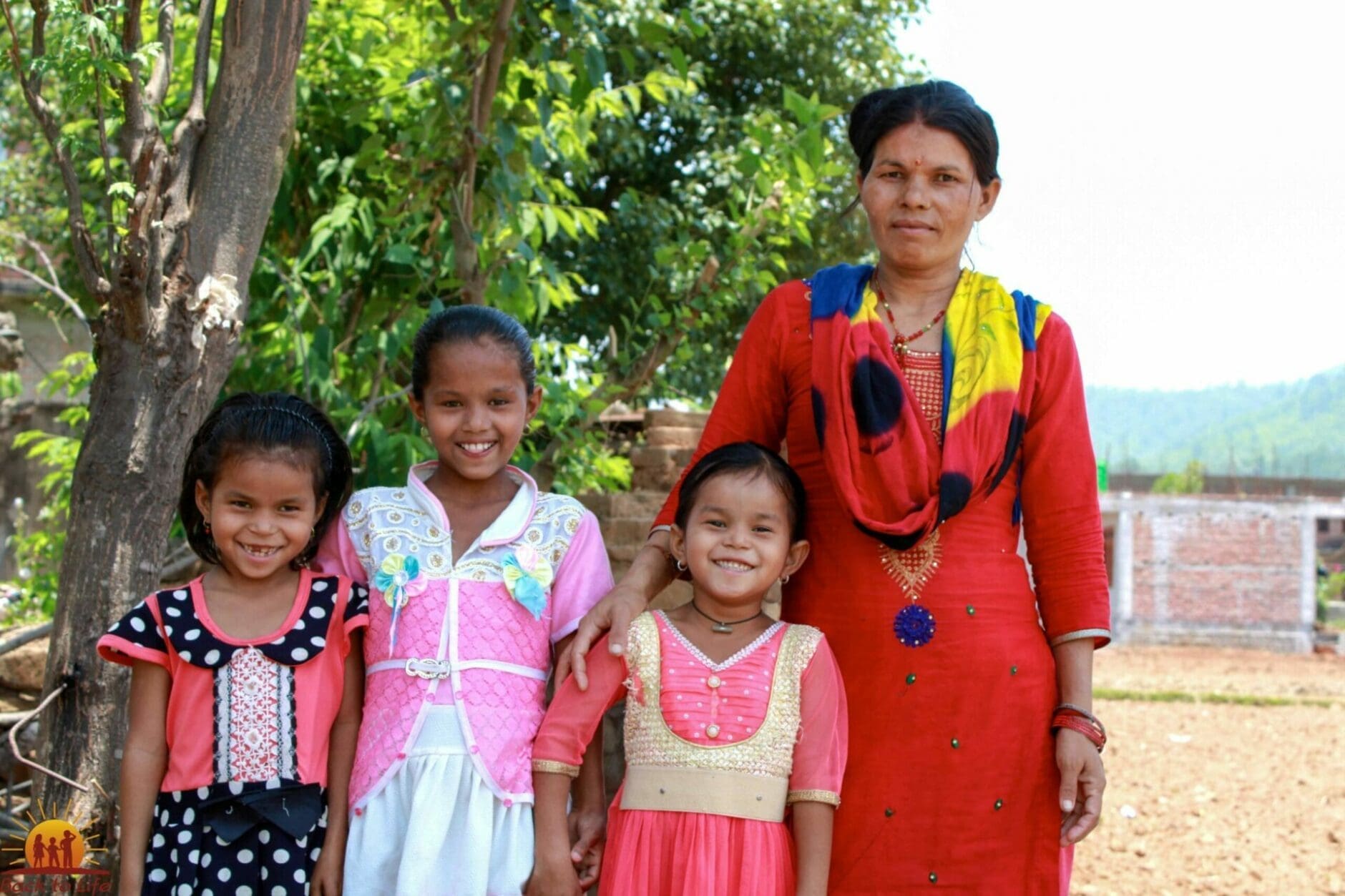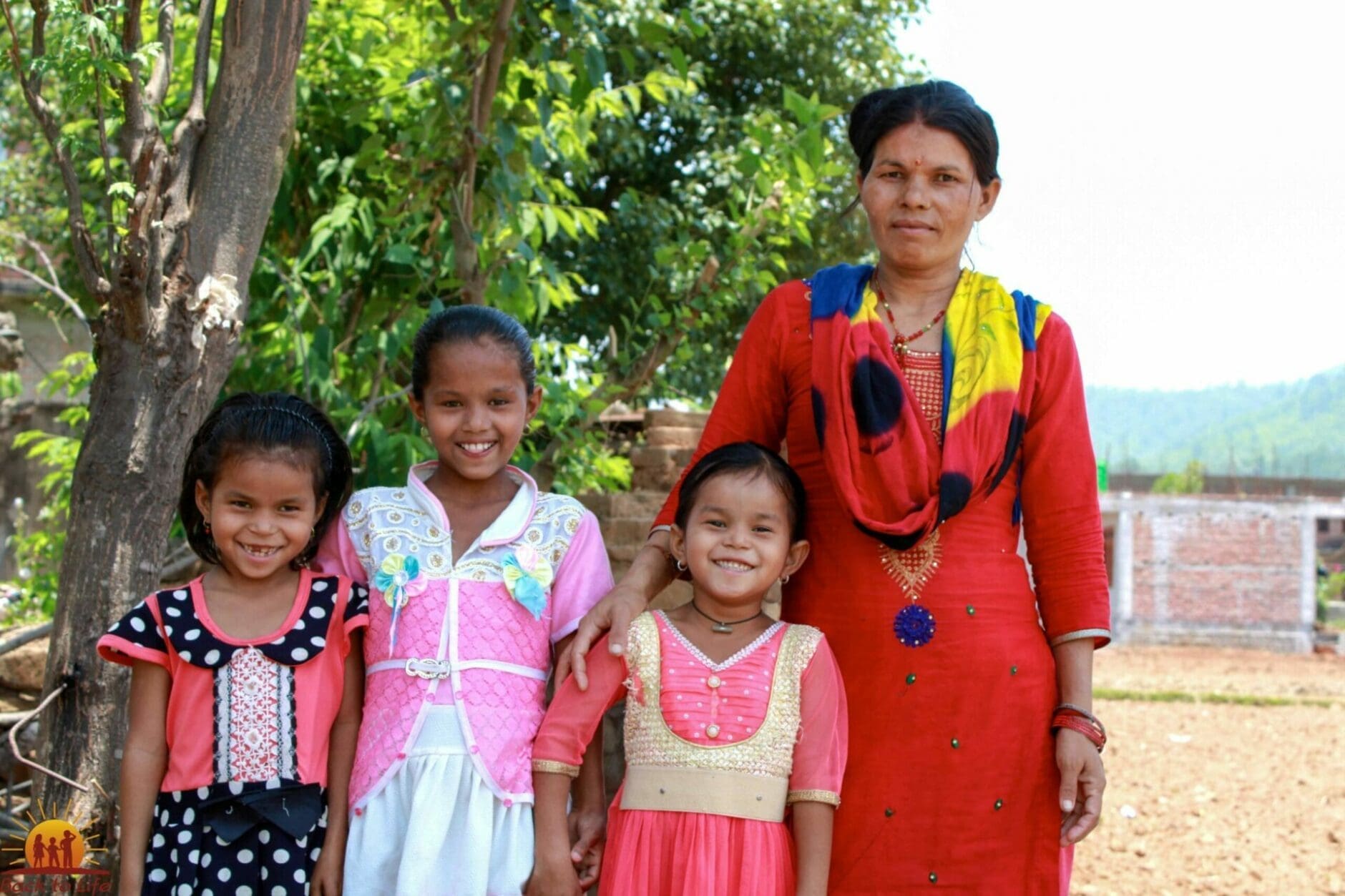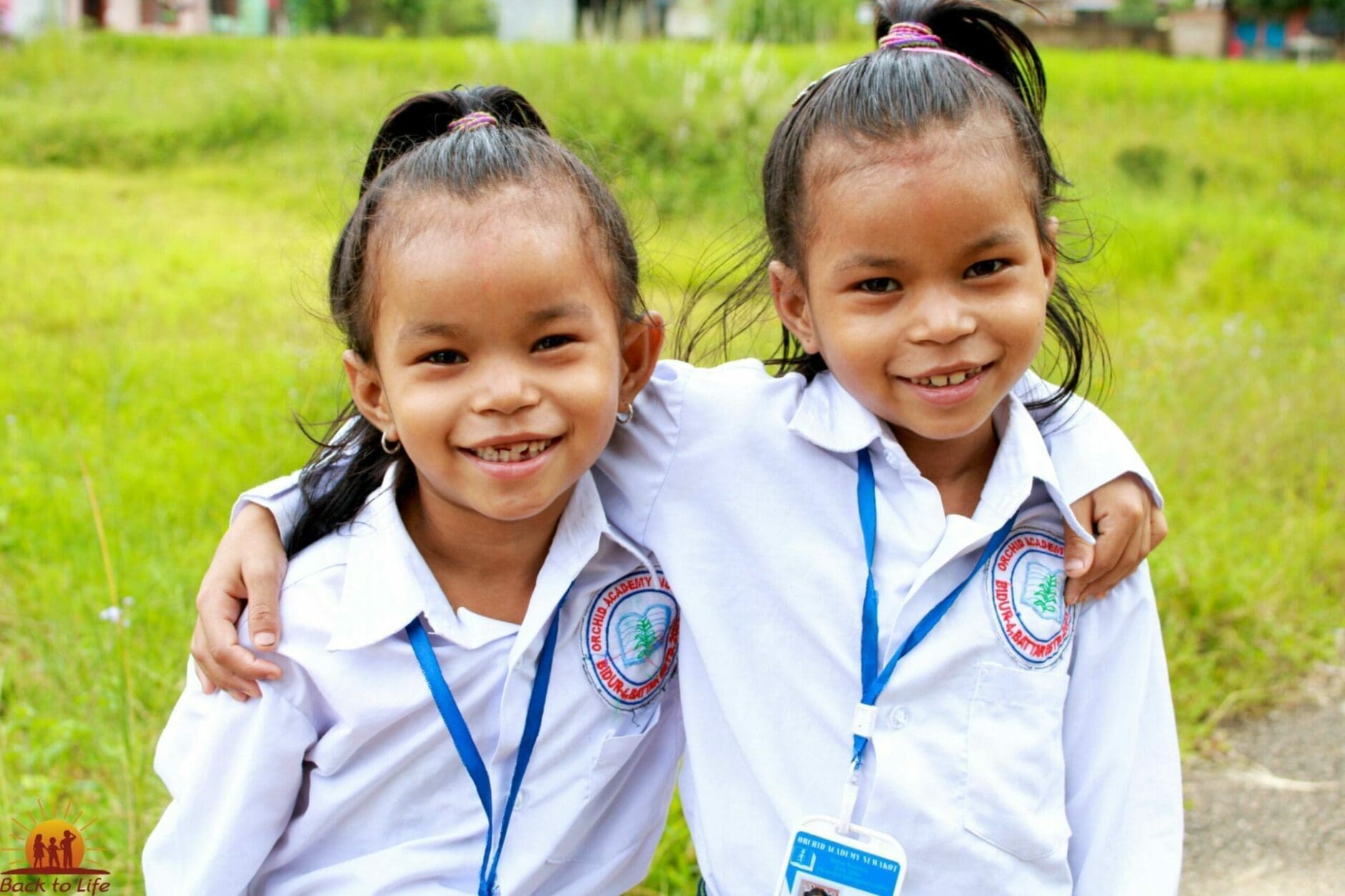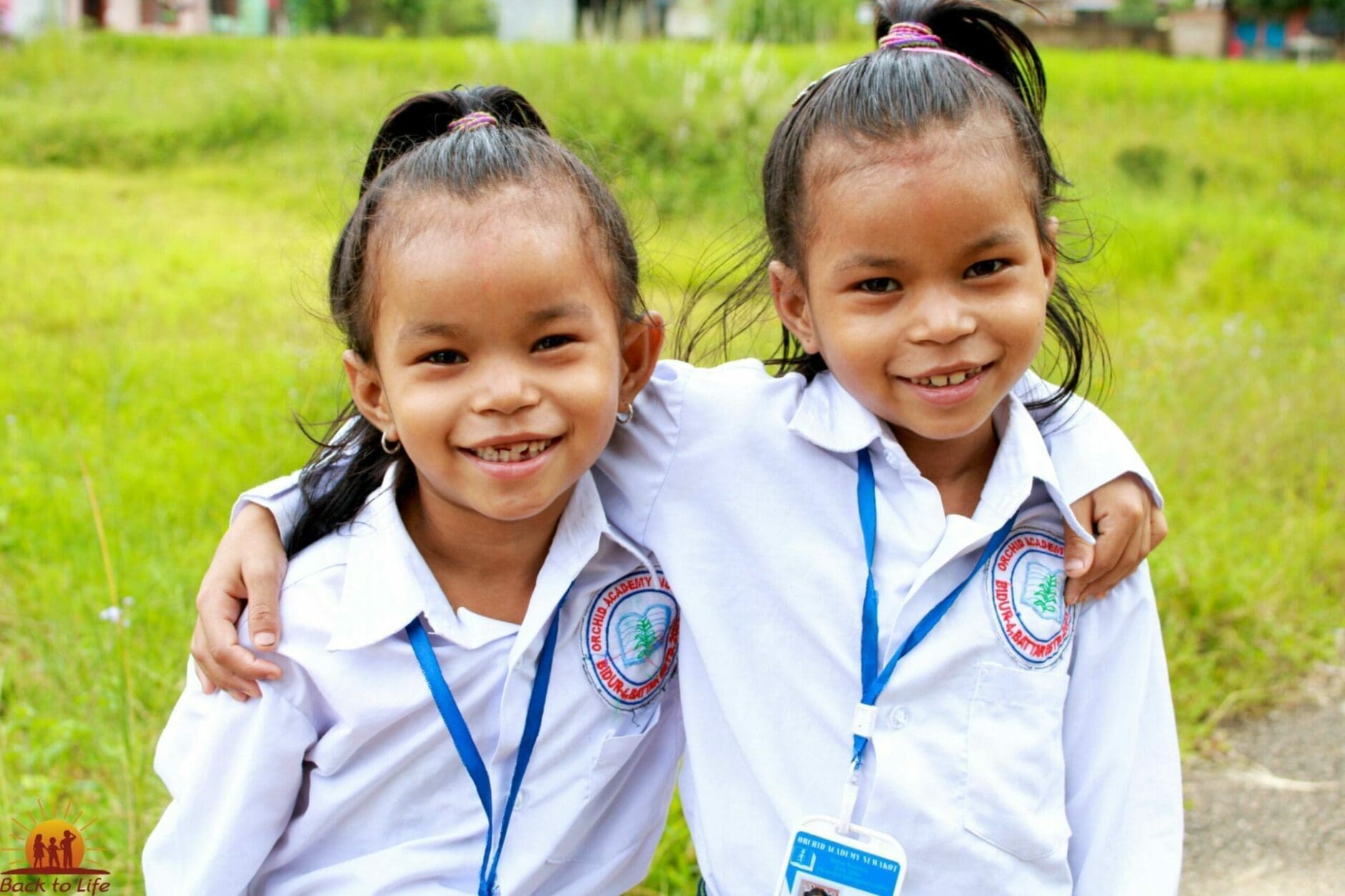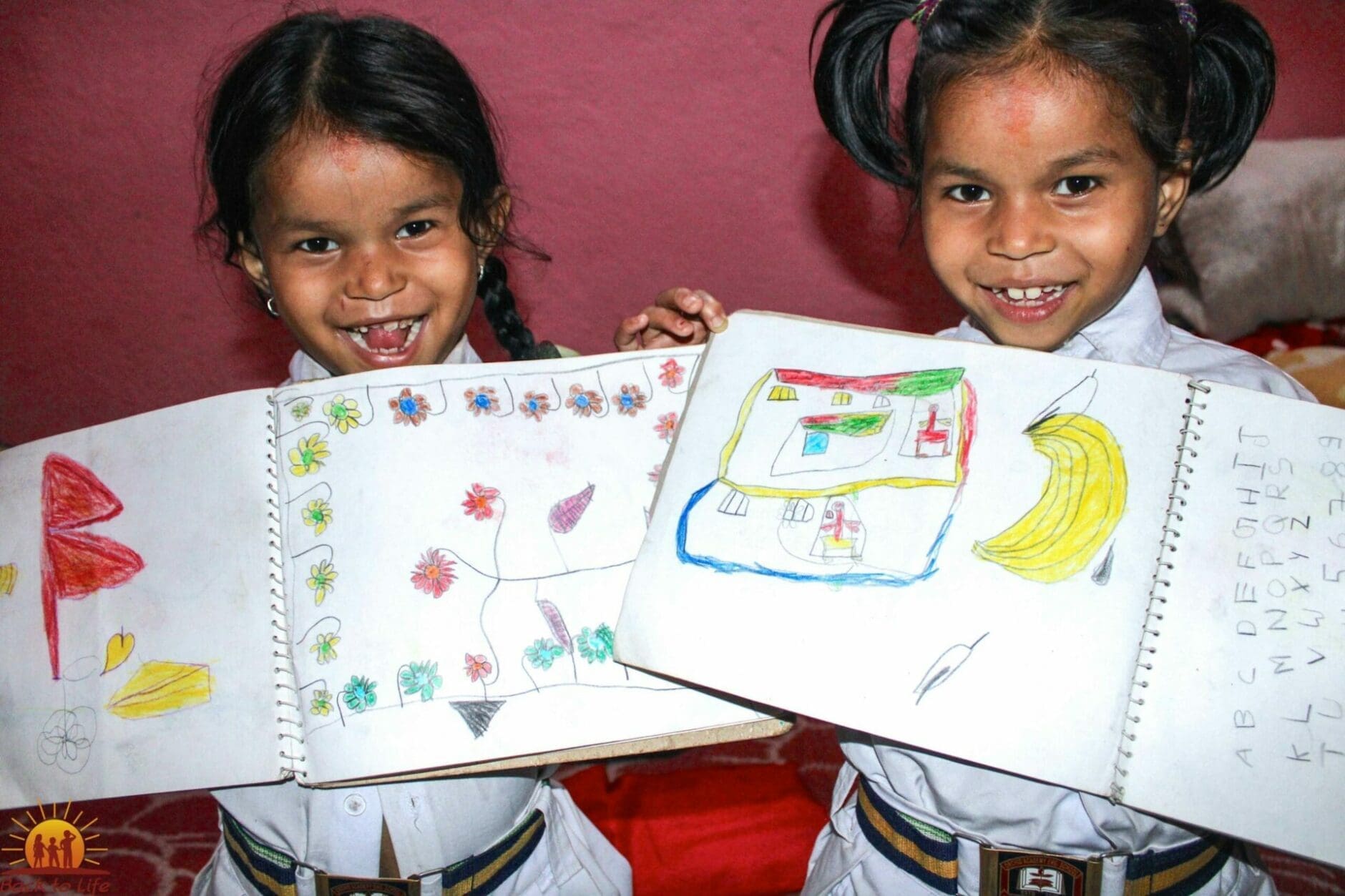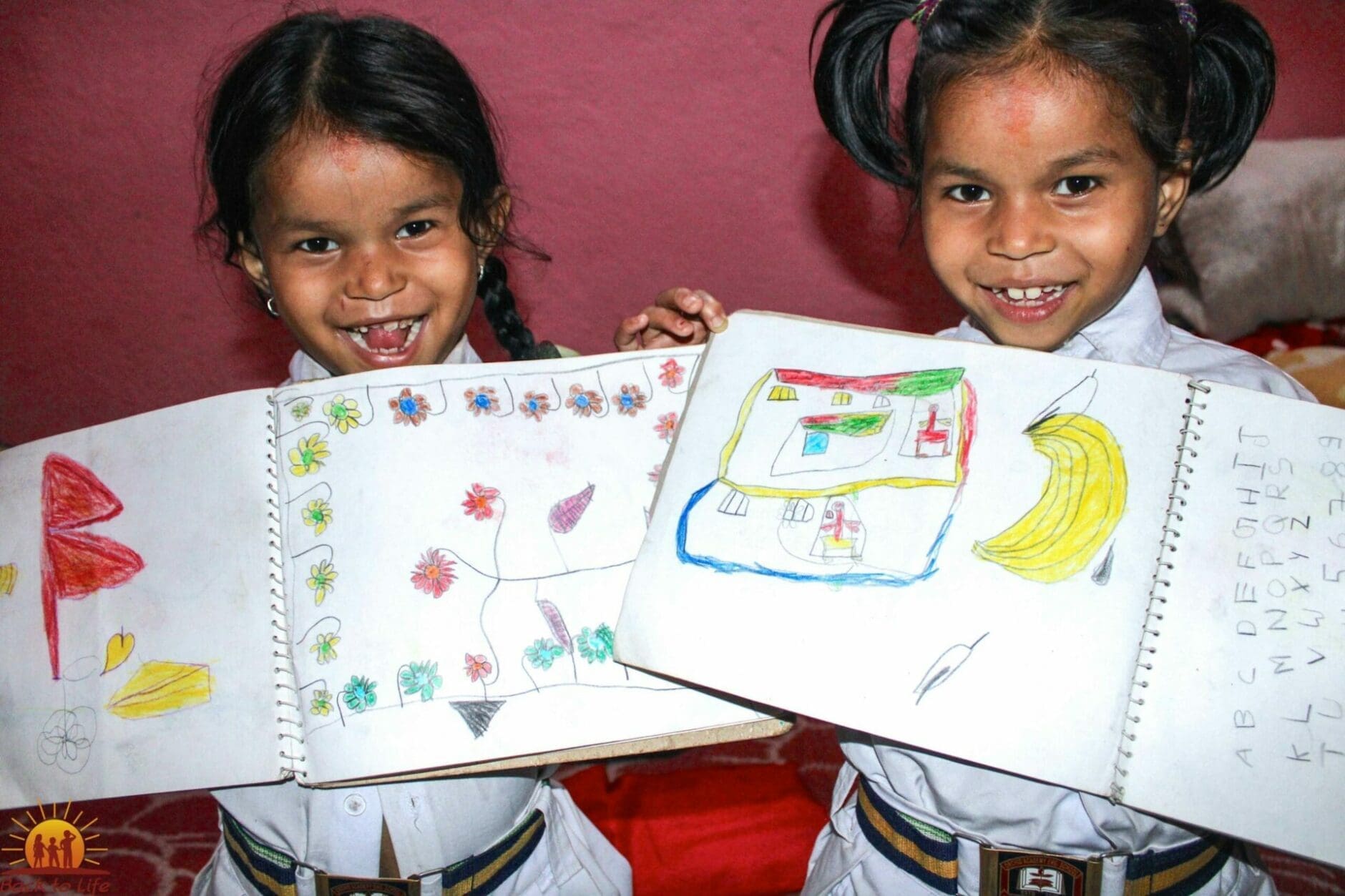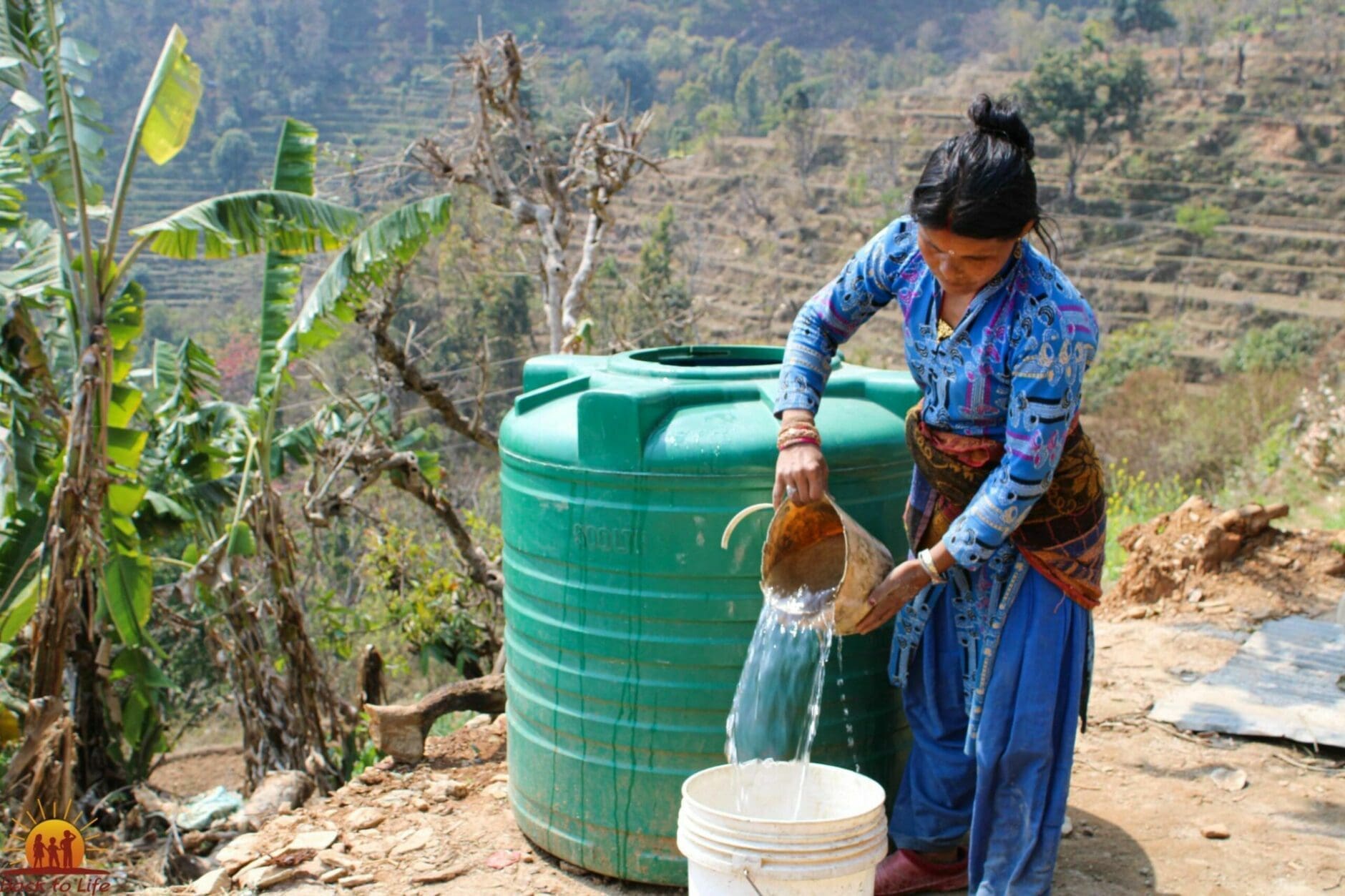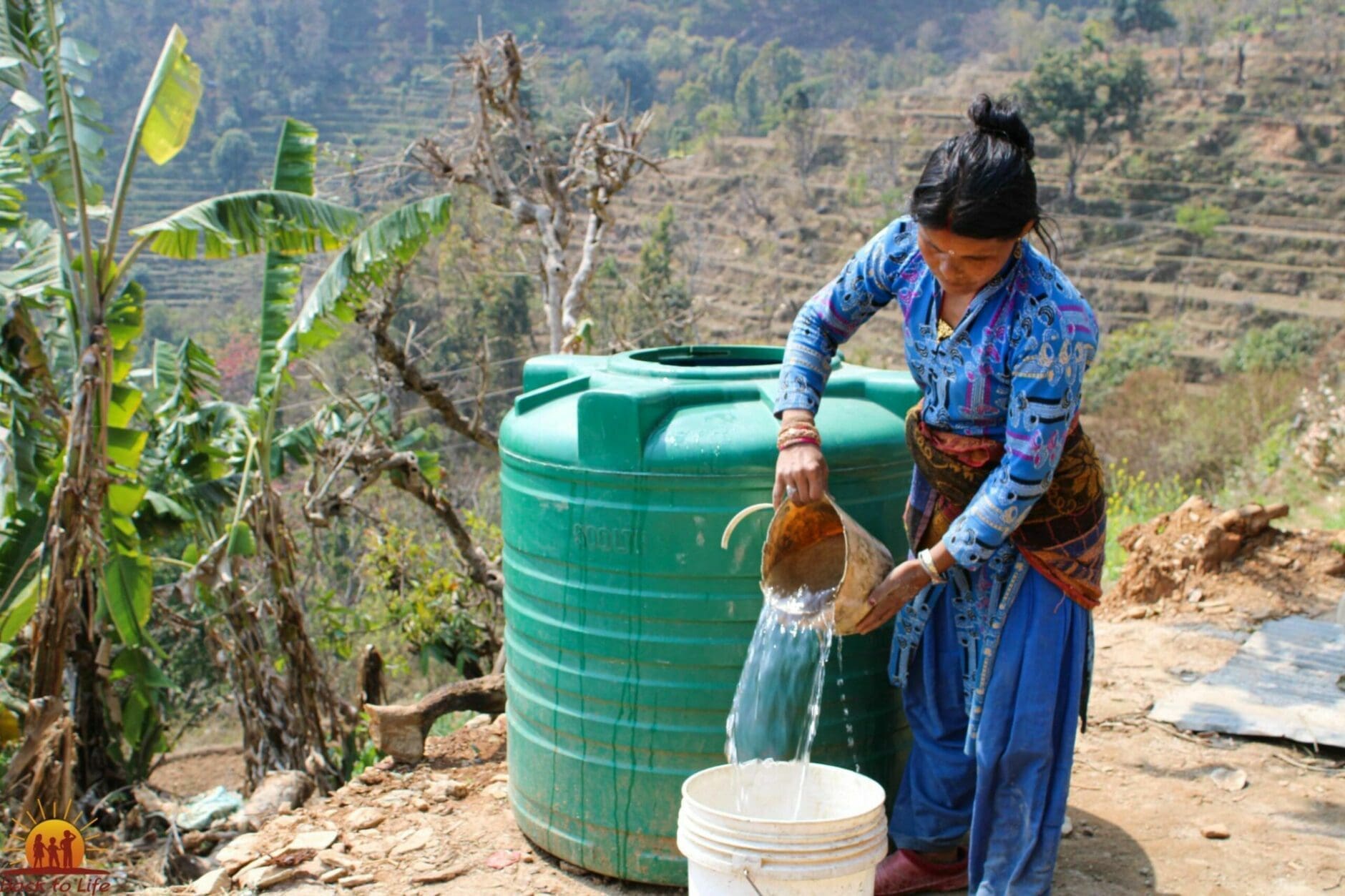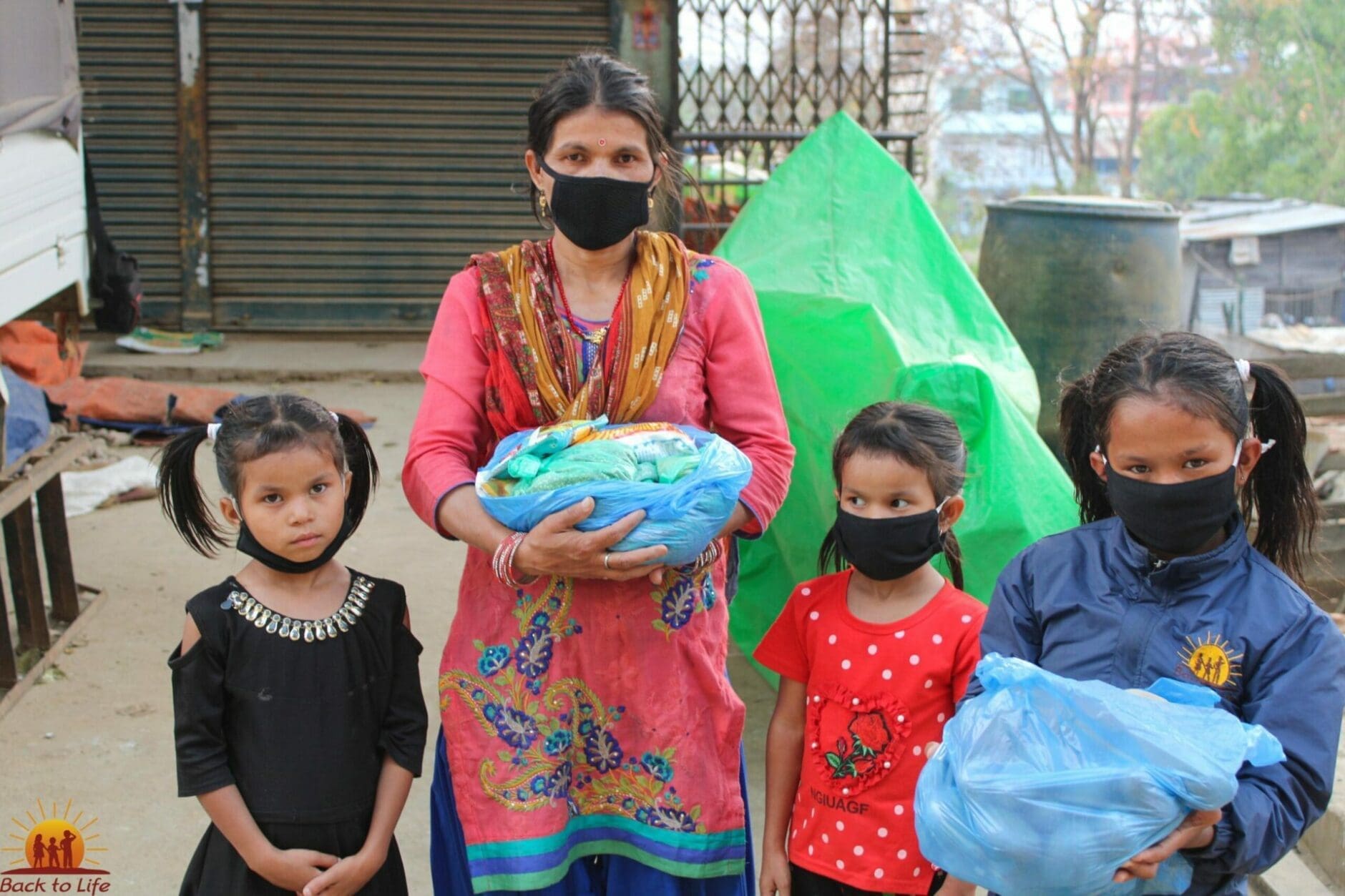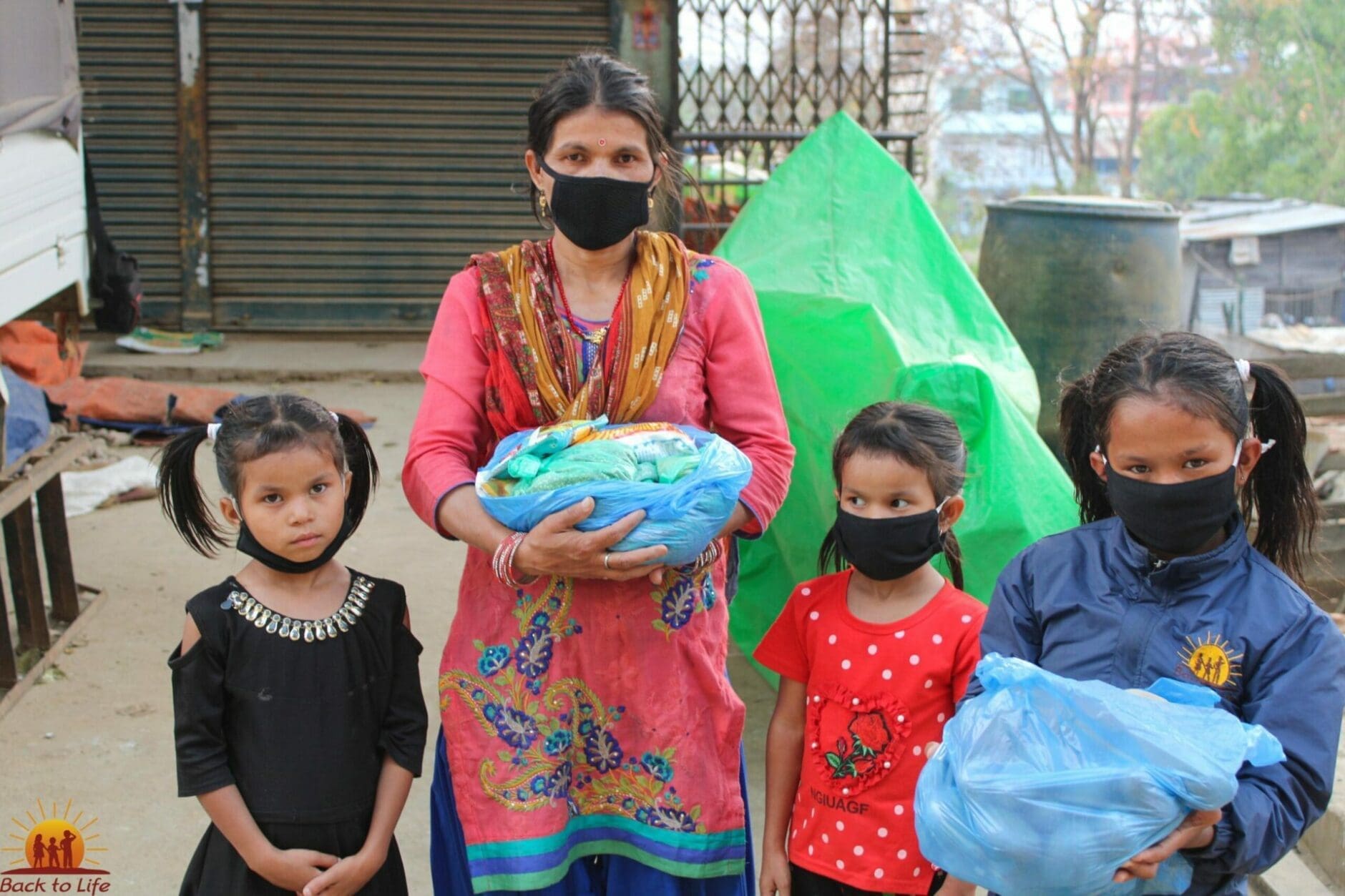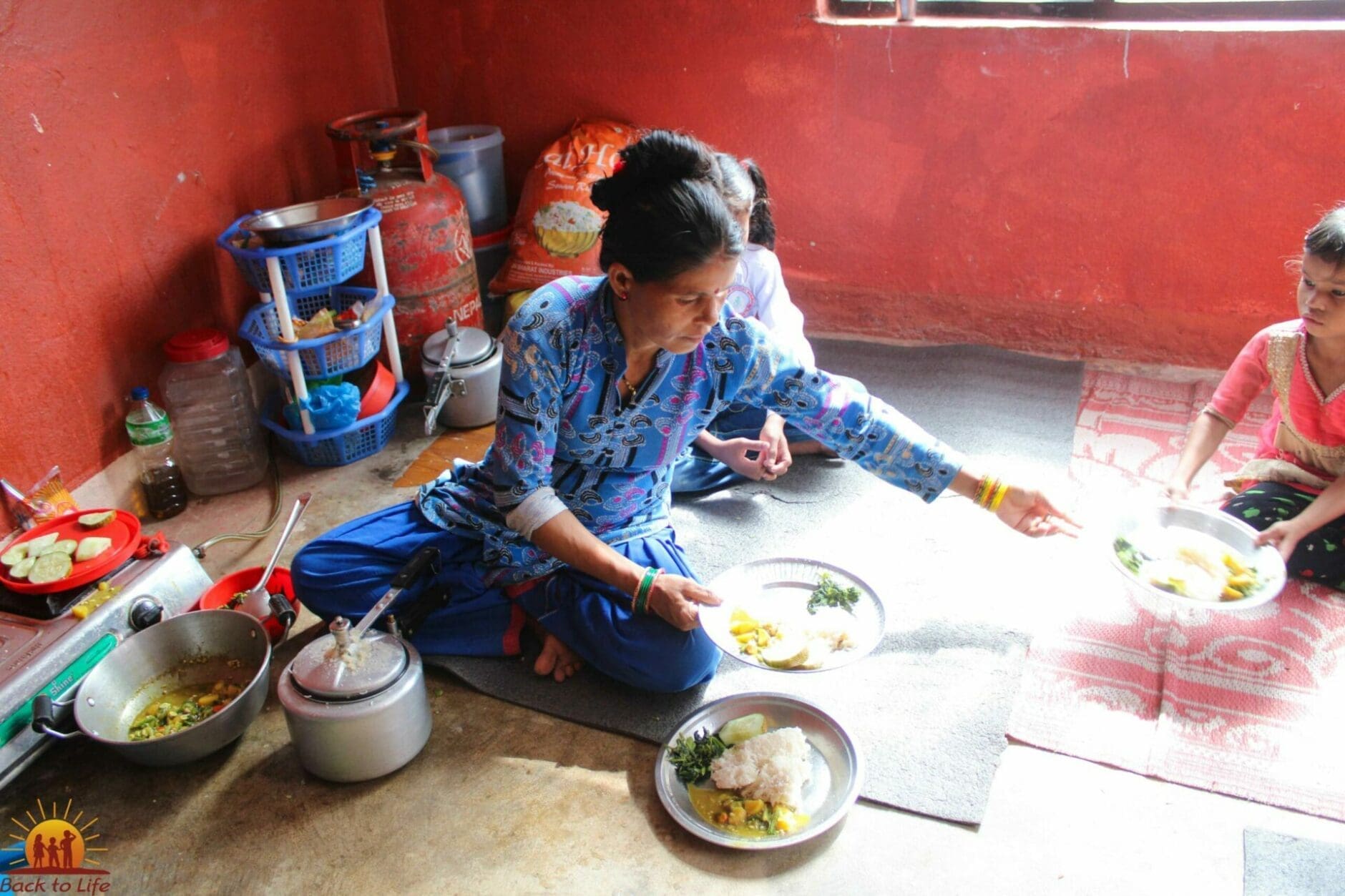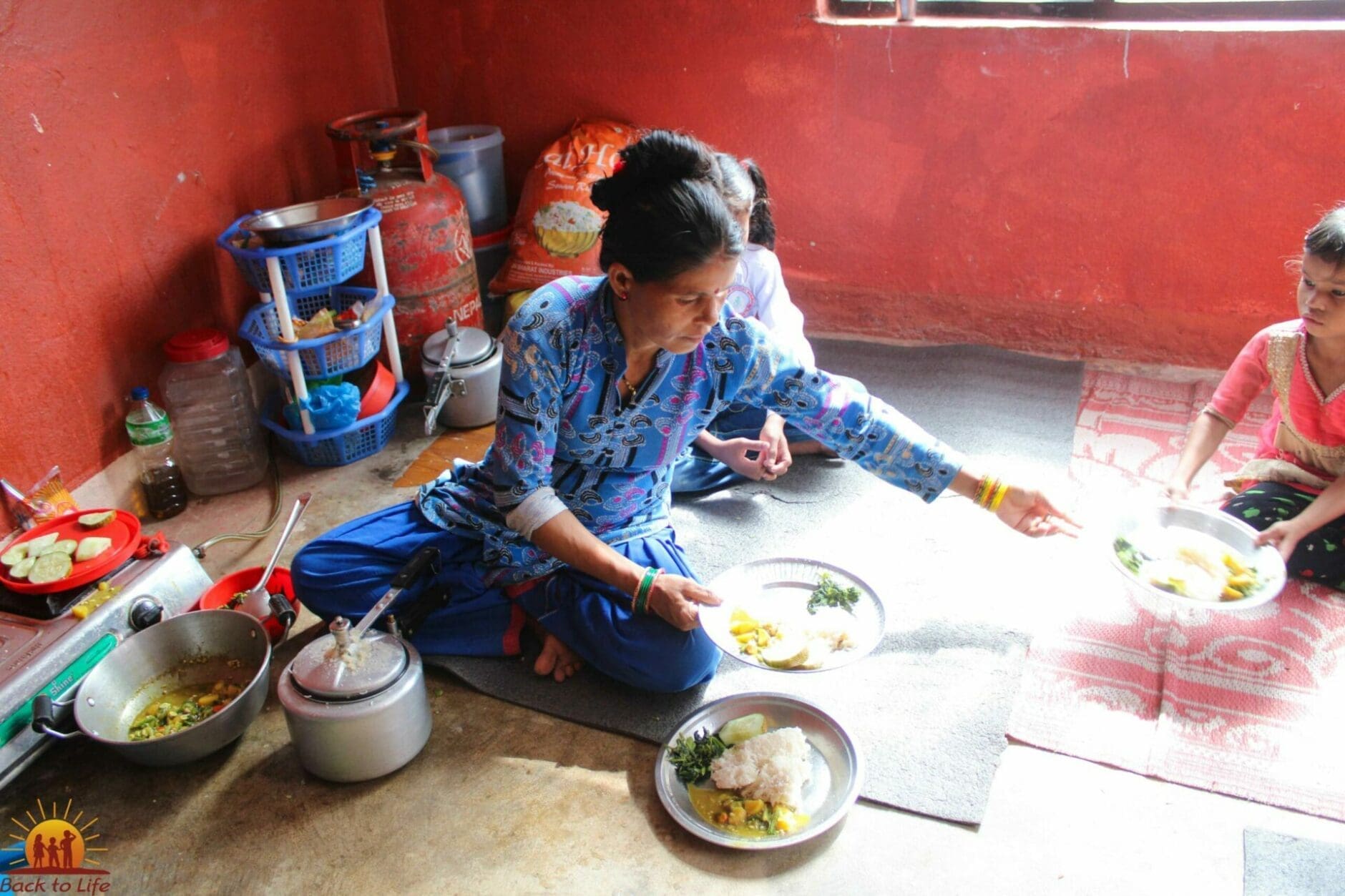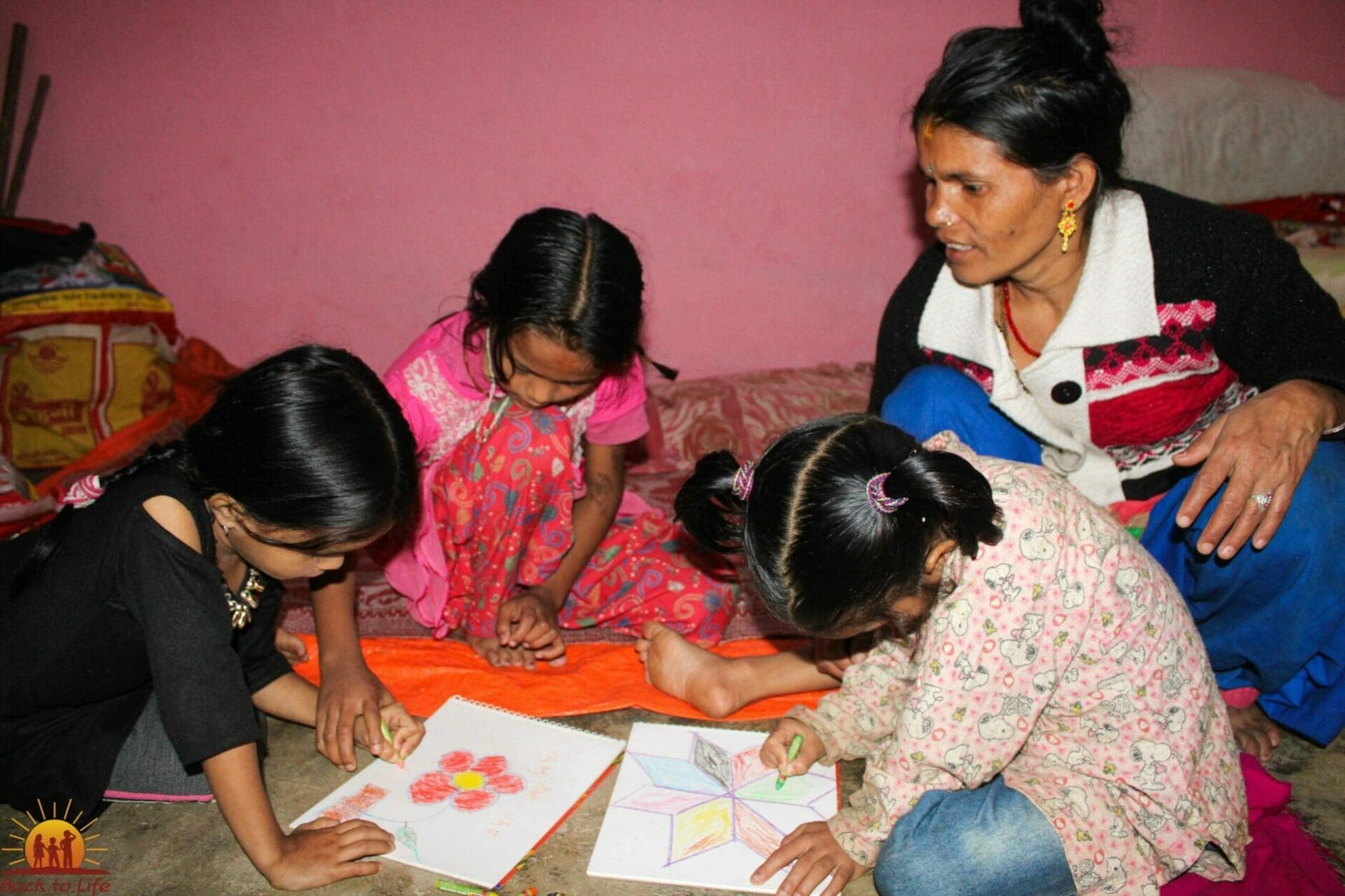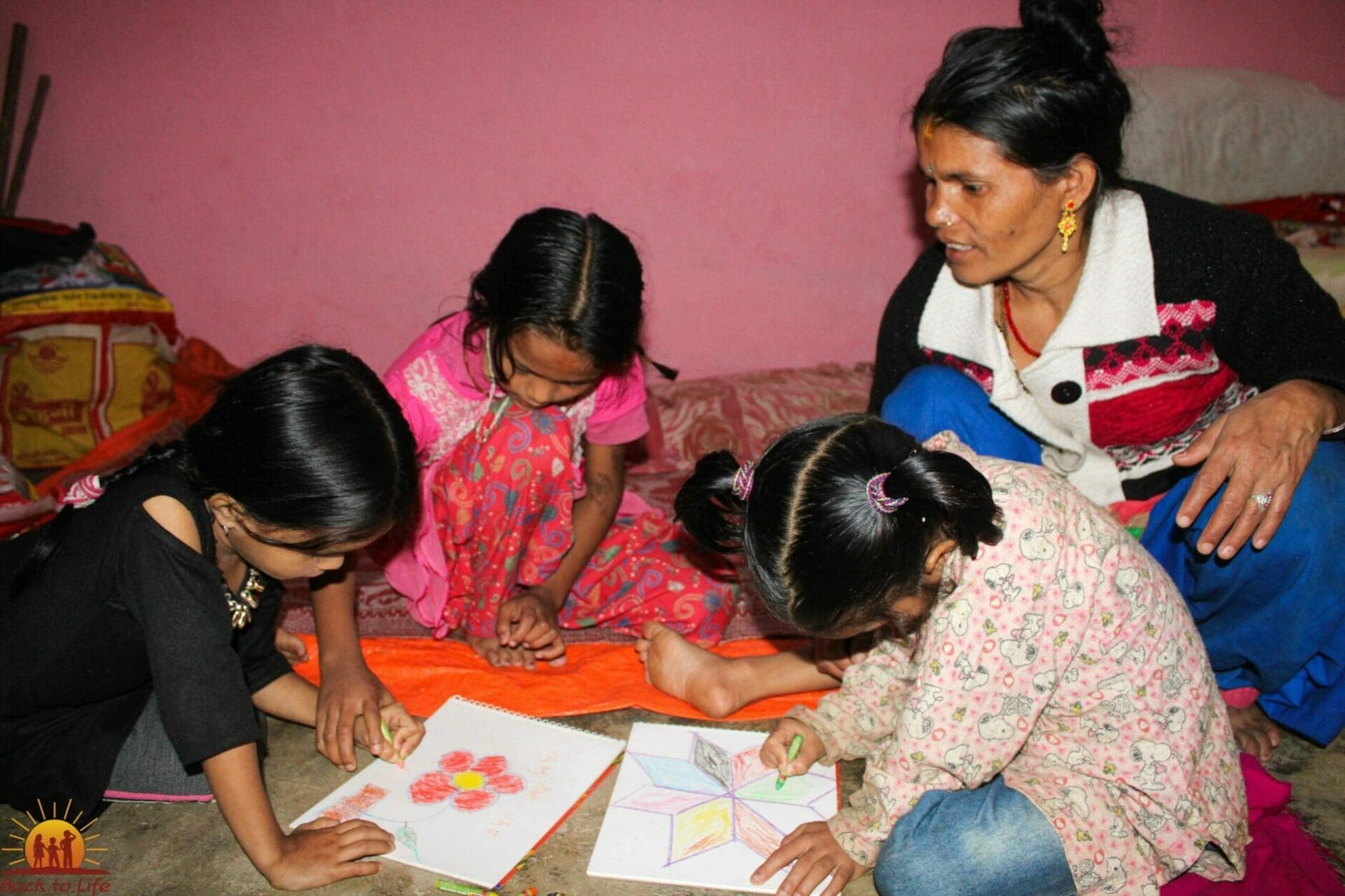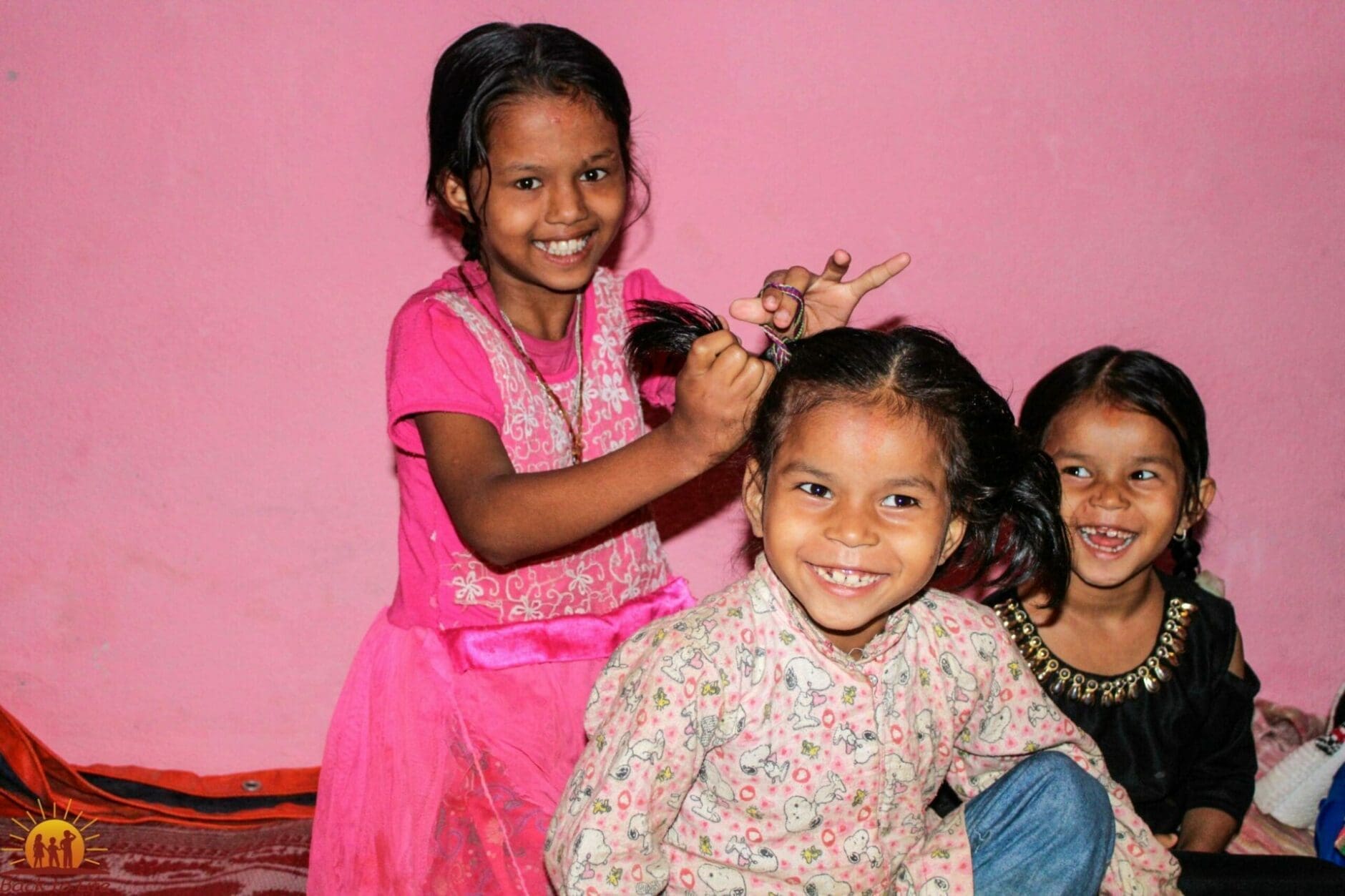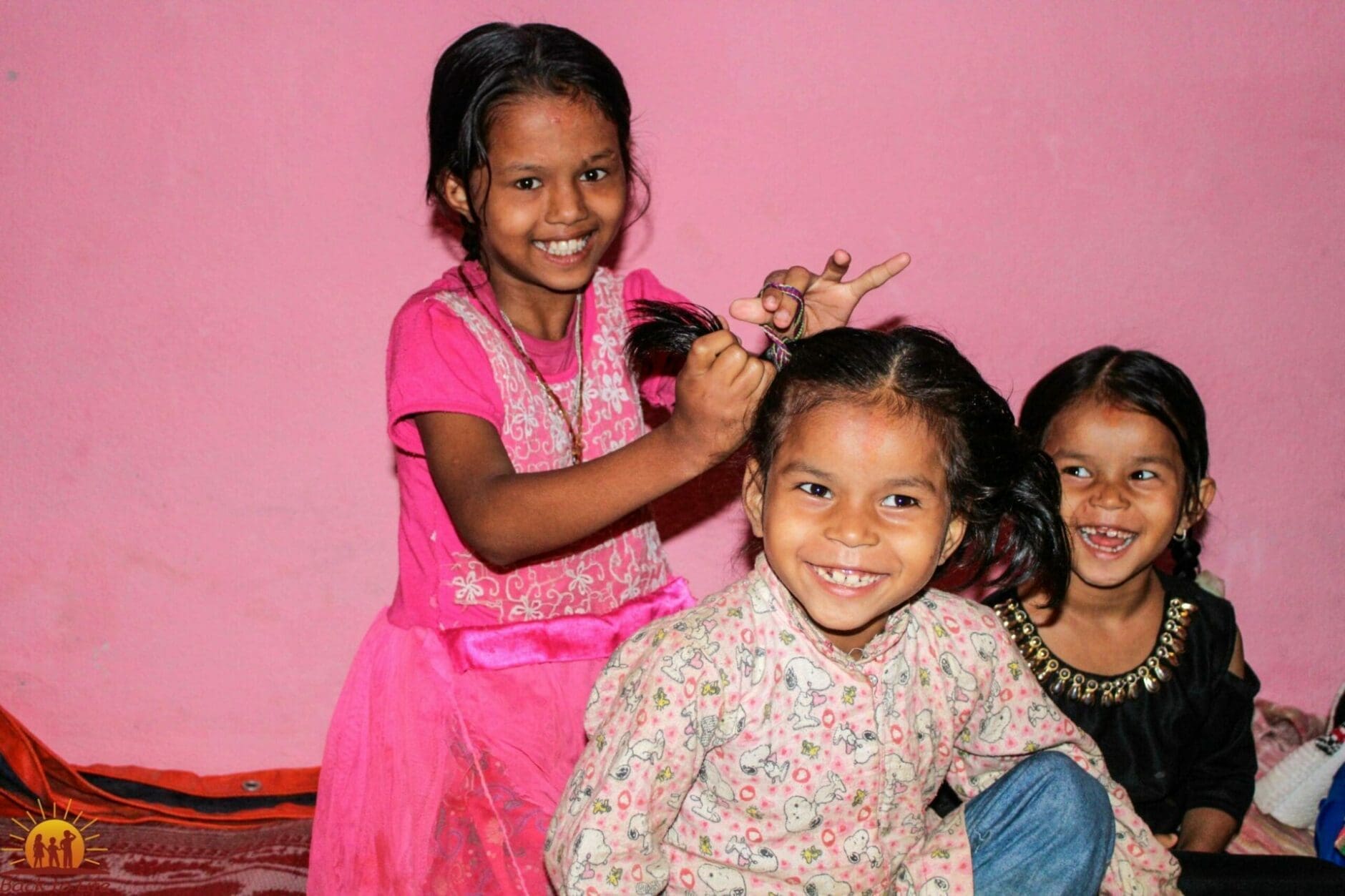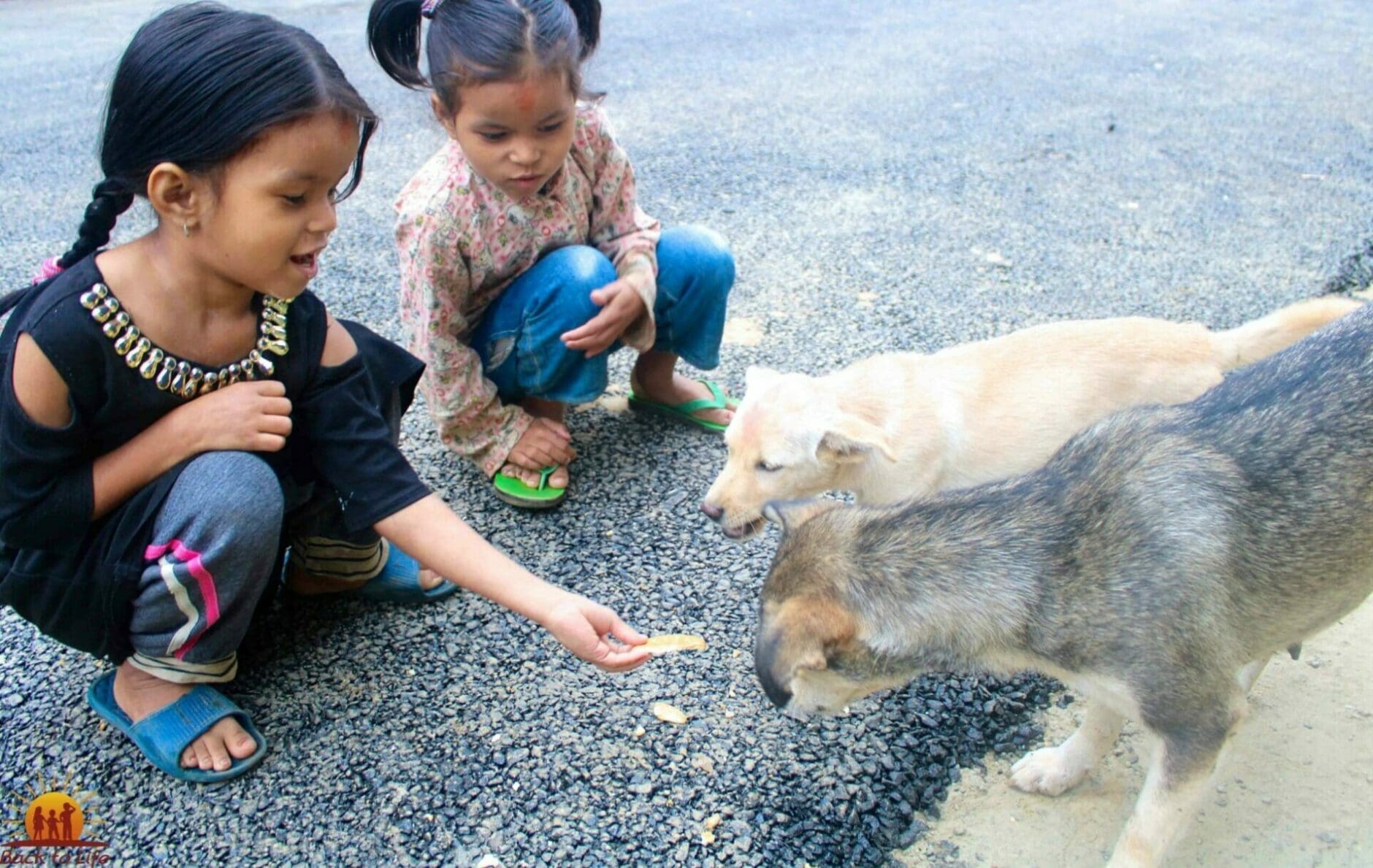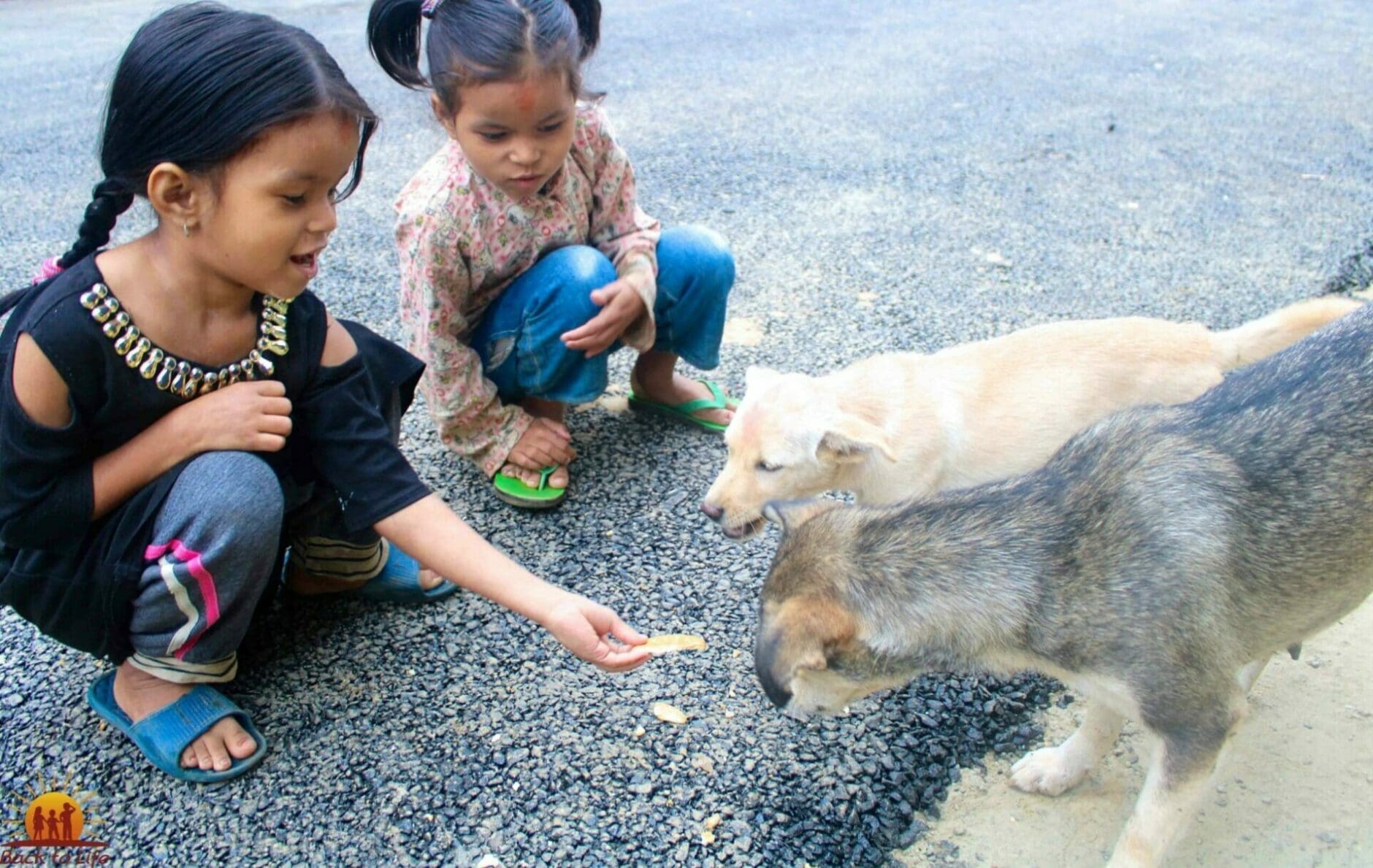 Since I have grown very fond of the girls, I have found very special godparents for them: the man with a big heart and a big voice, Bill Ramsey and his very likeable wife.