Why we are committed to environmental protection
Life without Electricity and Light
In Nepal, the electricity grid does not reach into the remote rural areas, let alone deep into the high mountains. Traditionally, families maintain an open fireplace in their homes to provide a source of heat and light and to prepare meals. Especially in the cold winter months, the fires are constantly going and cause extreme air pollution in the small, often windowless rooms. As smoke builds up, there is a high incidence of pneumonia, chronic lung disease, eye and stomach irritation, and other health problems, especially in children. In fact, nationally, 58% percent of the 3,600 deaths in children from acute lower respiratory infections are attributable to household air pollution.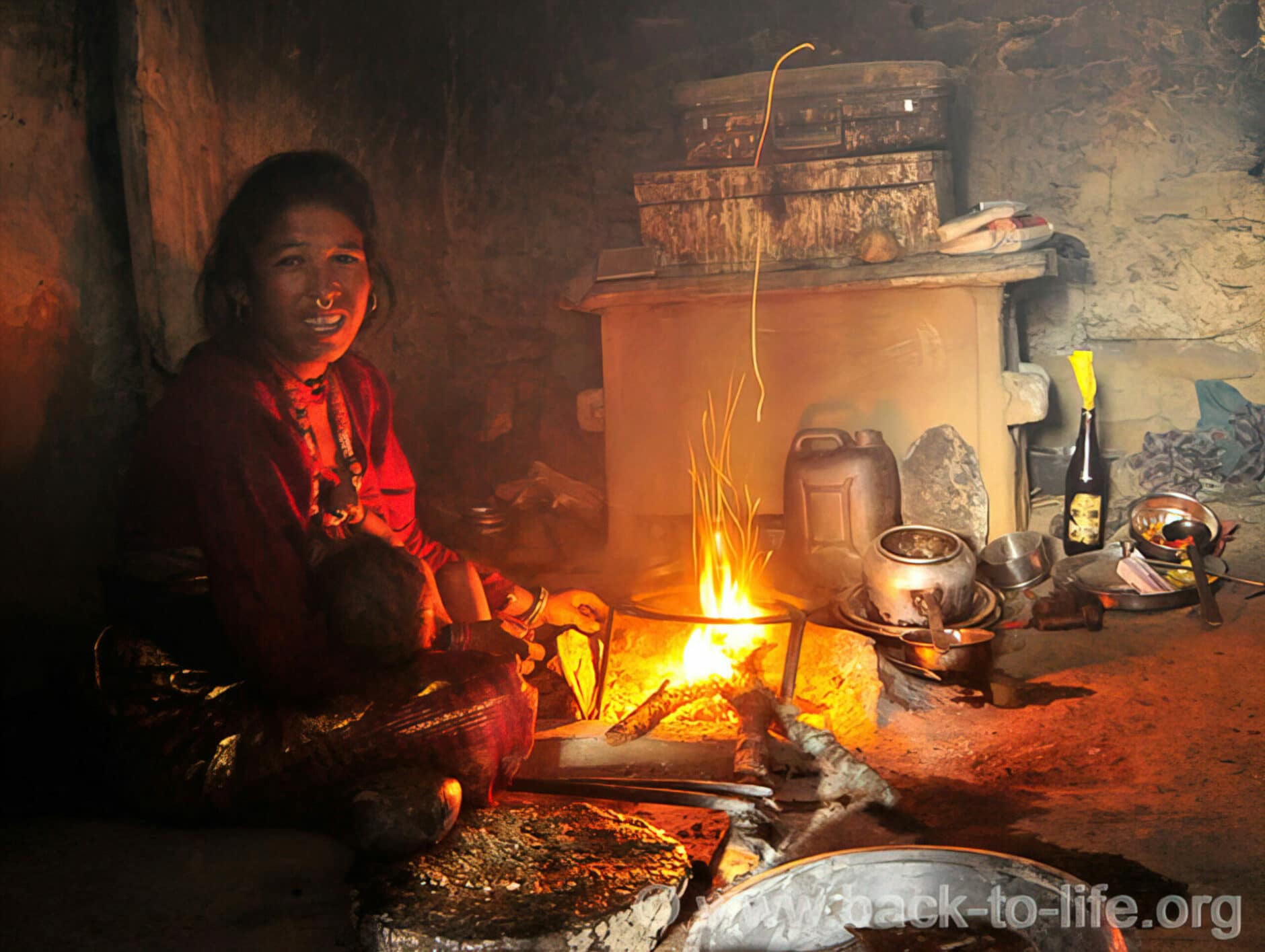 Safety Risk
But open fires pose another high risk: many accidents occur, resulting in severe, often life-threatening burns. Apart from the danger to life and limb, entire houses burn down time and again, and with them the livelihood of the families.
Forest Degradation
Nepalis are traditionally closely associated with the forest. For generations, they managed the forest to gain access to food, energy, drinking water and medicinal plants. Progressive deforestation thus threatens not only valuable ecosystems, but also the livelihoods of the already very poor population, as the availability of food, fodder and energy continues to decline. The degradation of the forests has also increased the risk of flooding and landslides, which have increased massively, especially in the rainy season. And it is precisely in the global fight against climate change that the protection of forests, as one of the largest CO2-reservoirs, is of immense importance.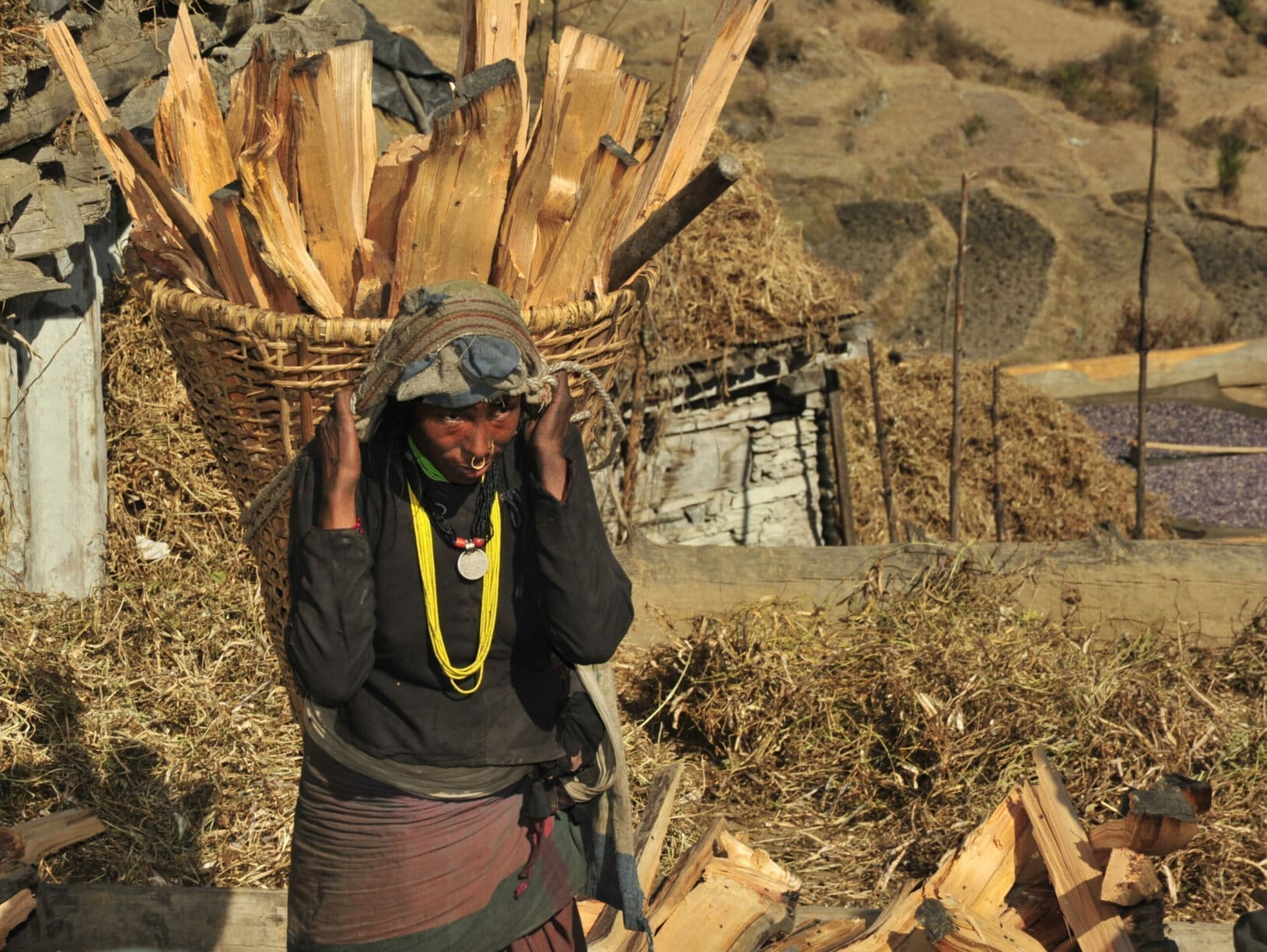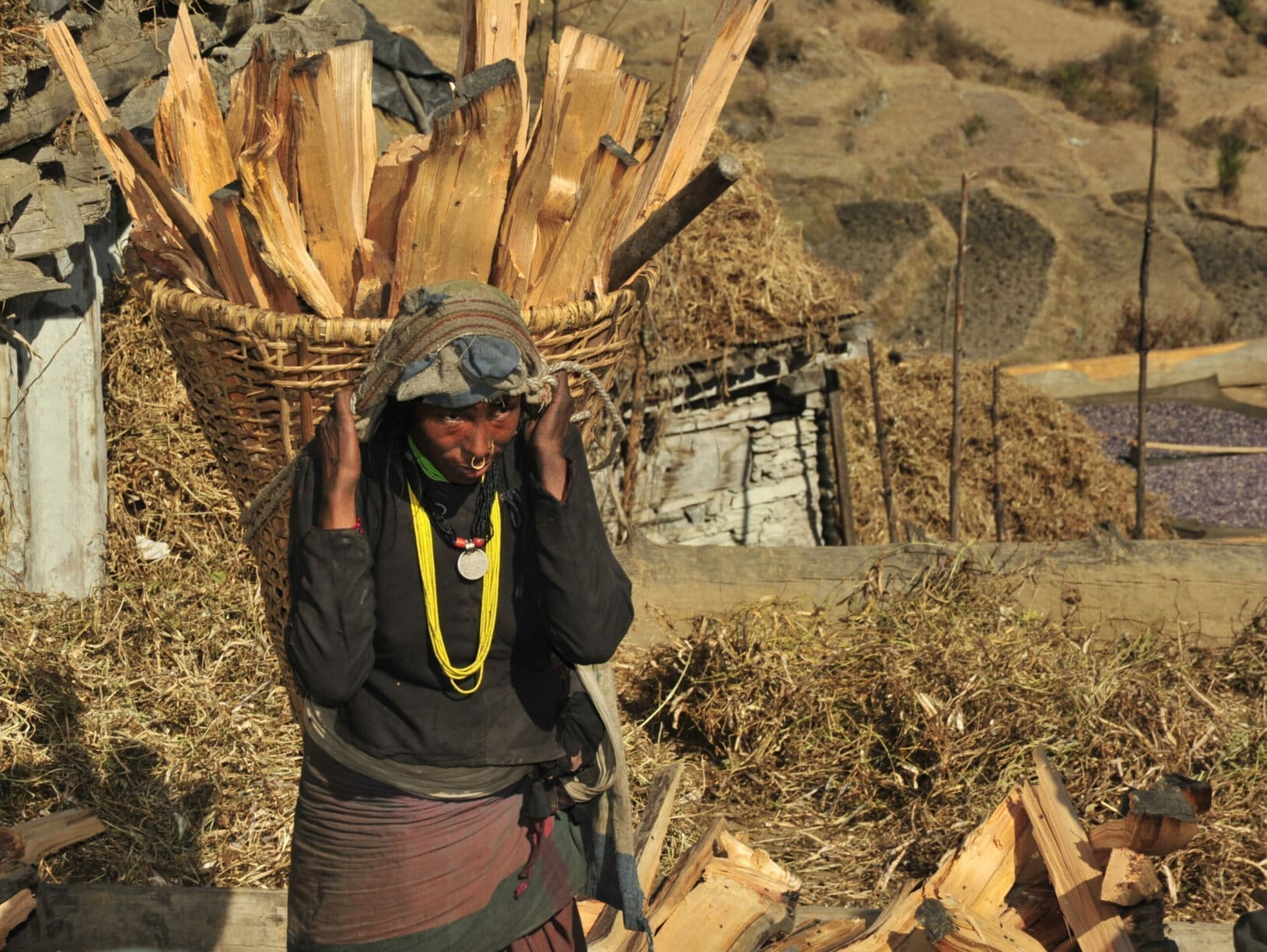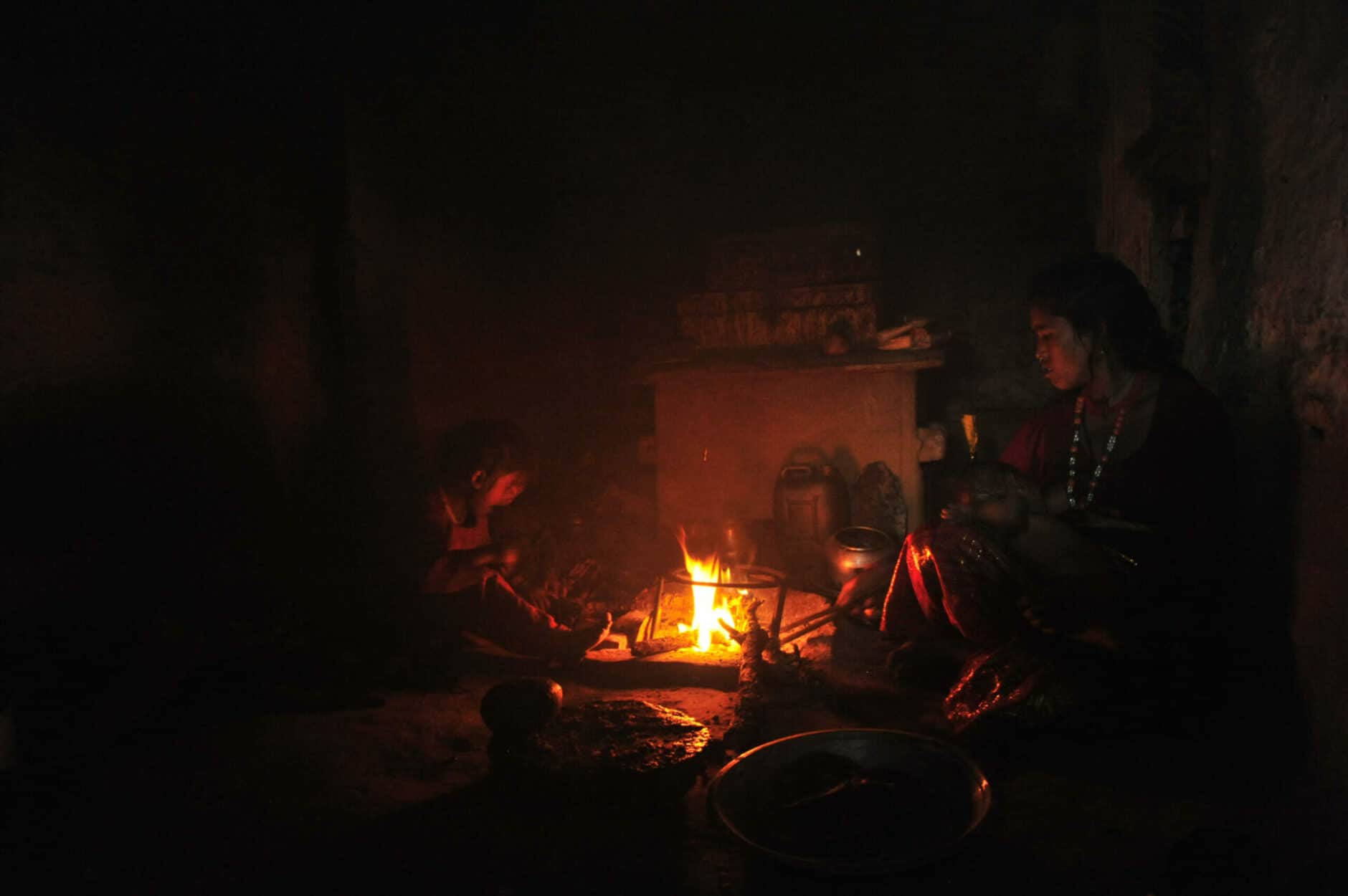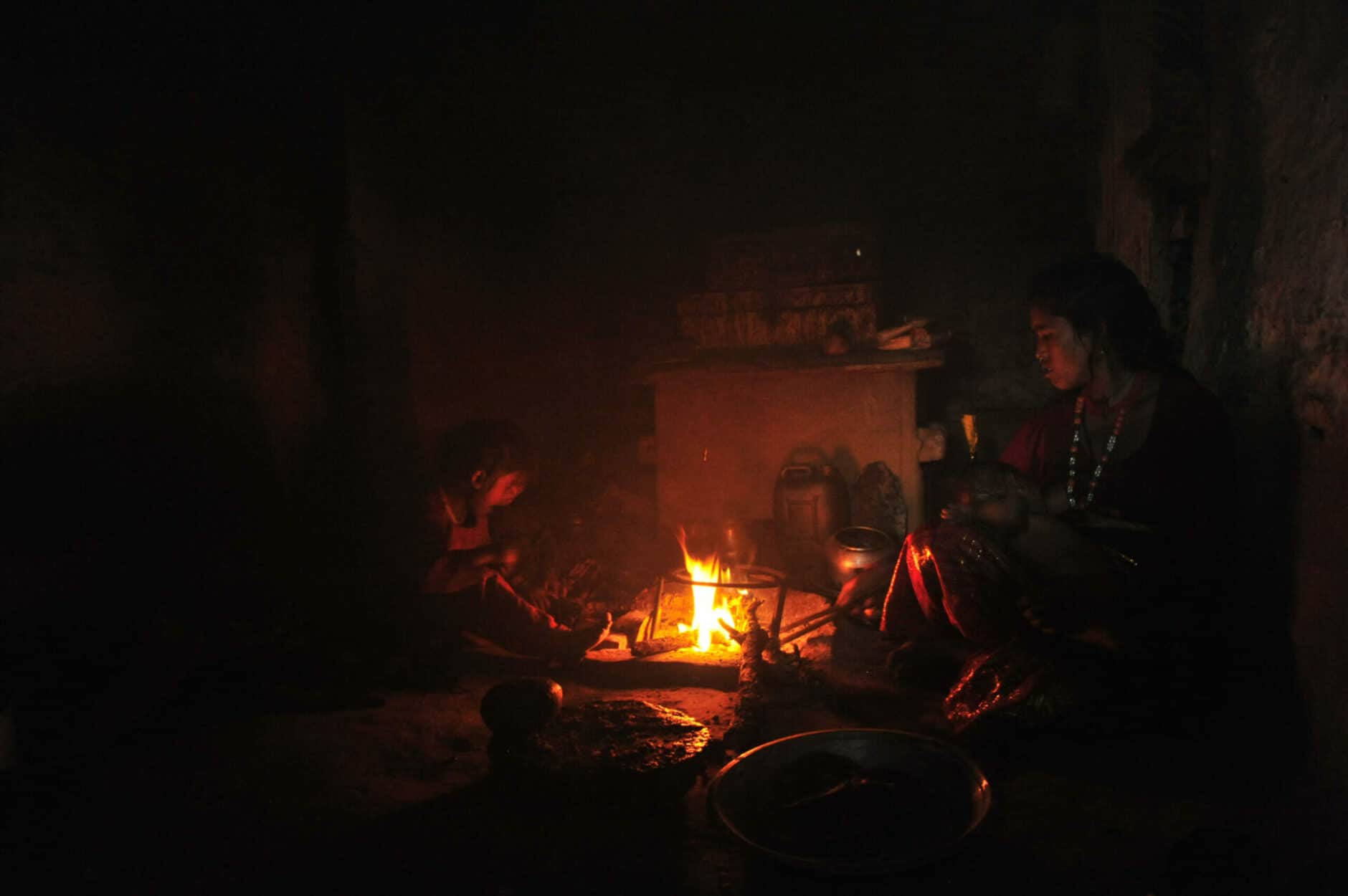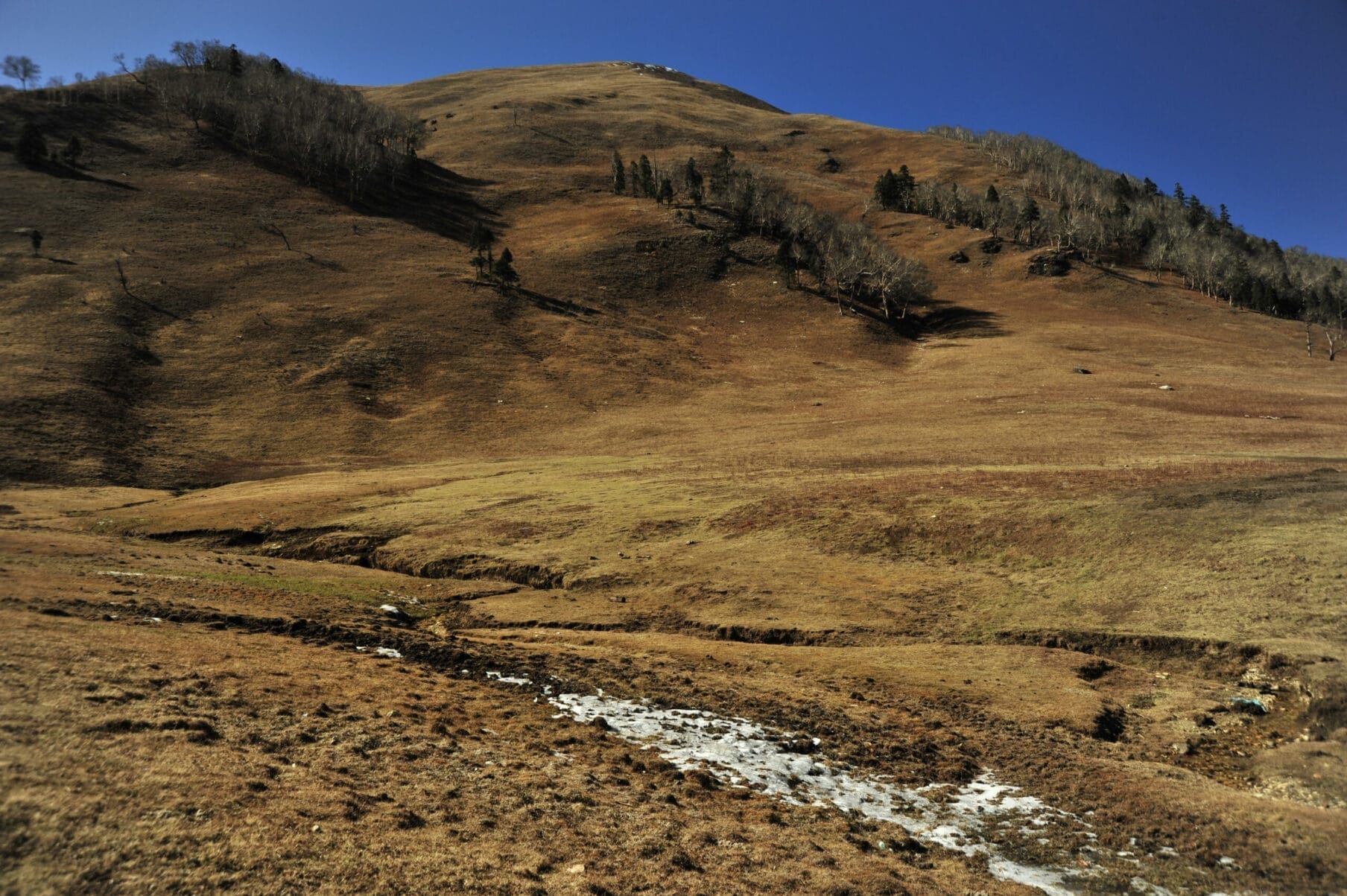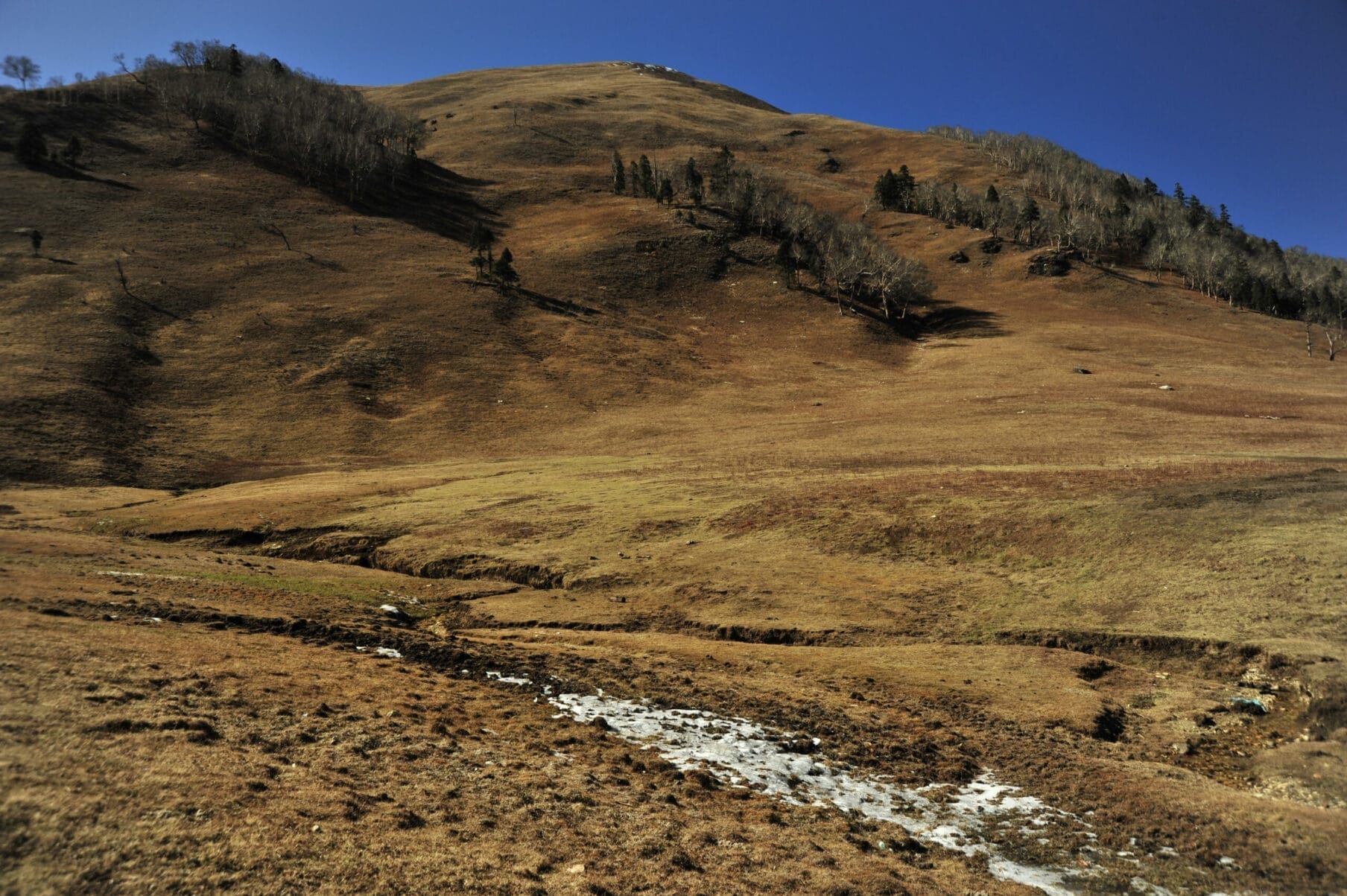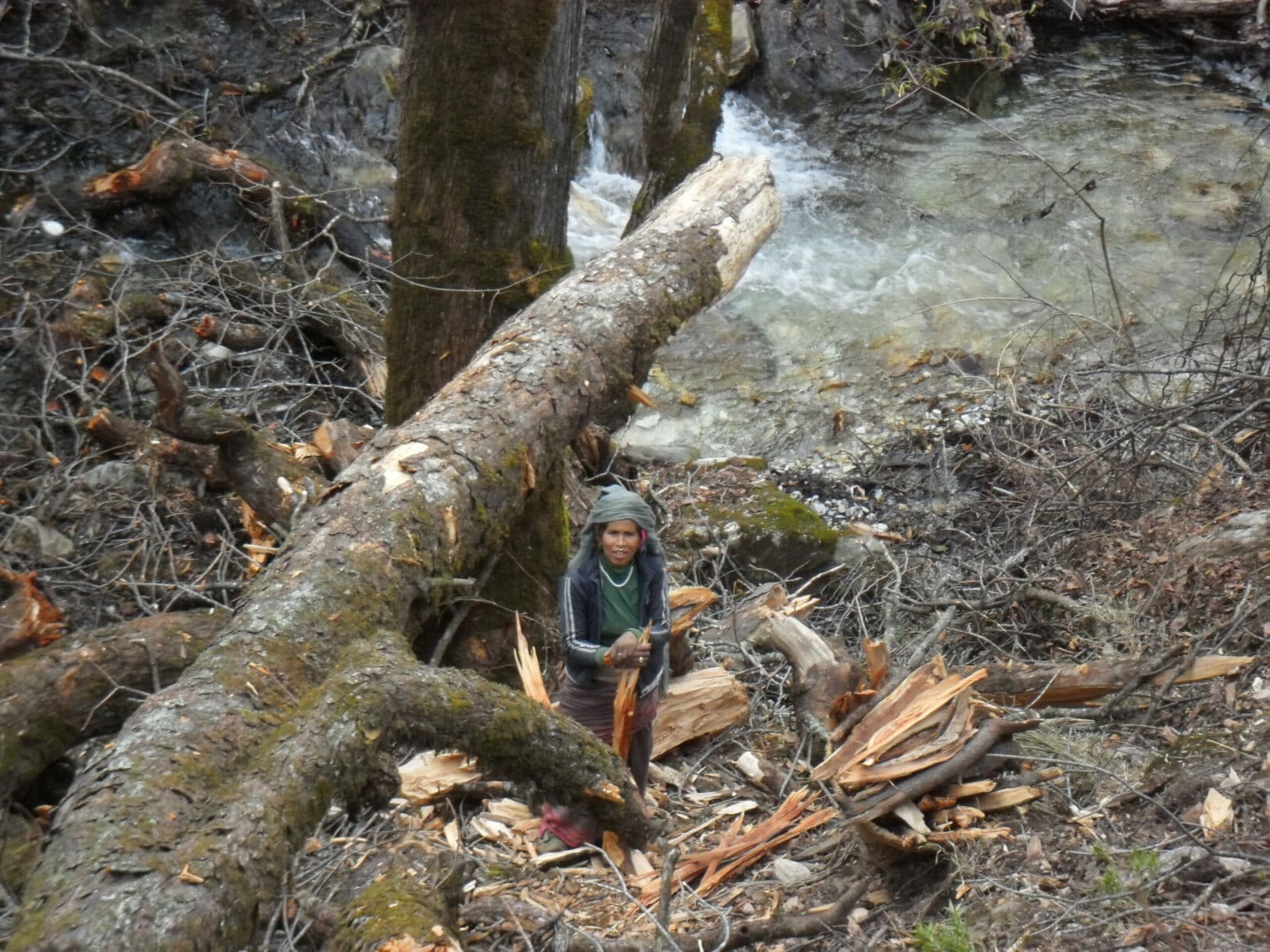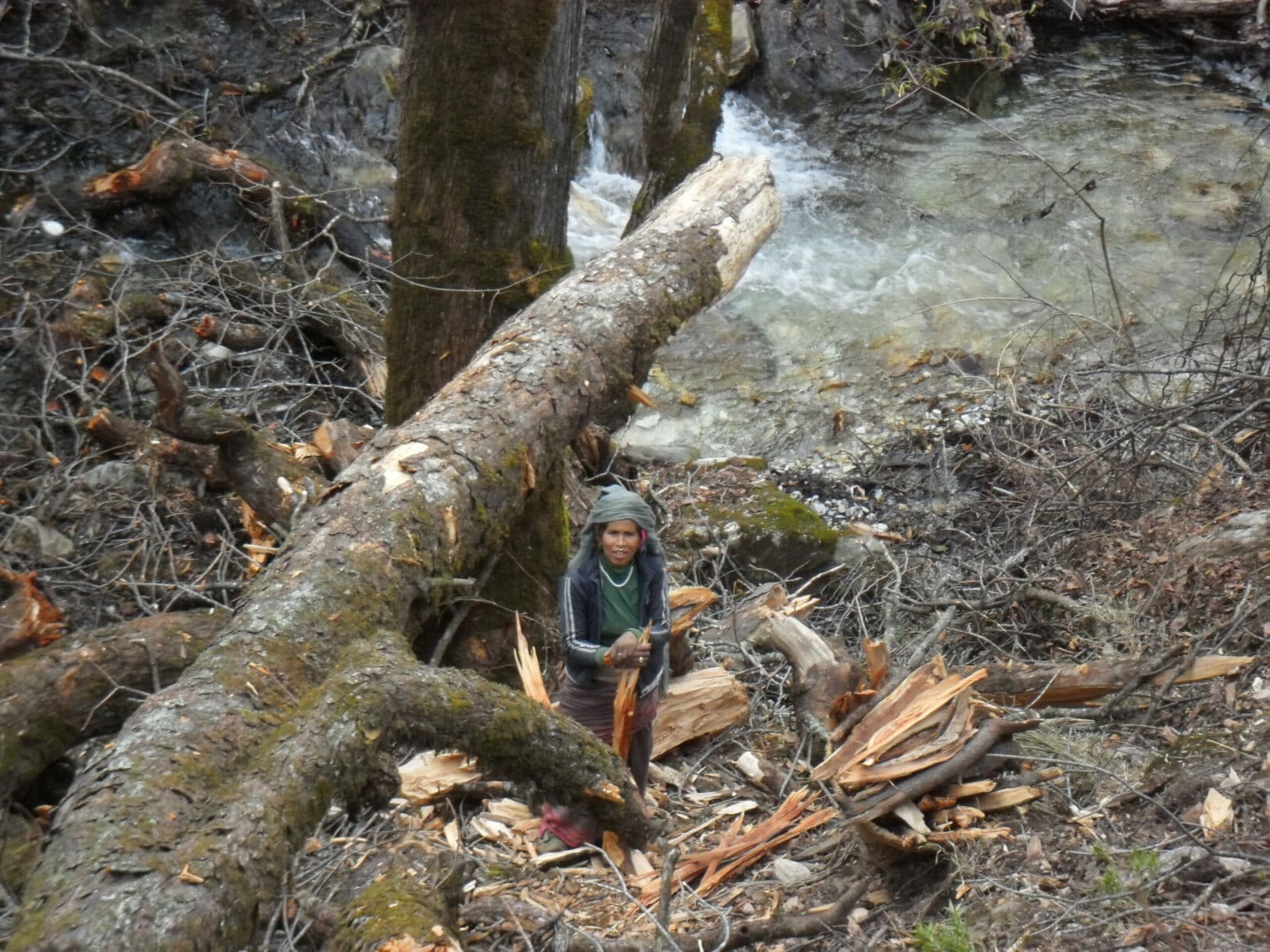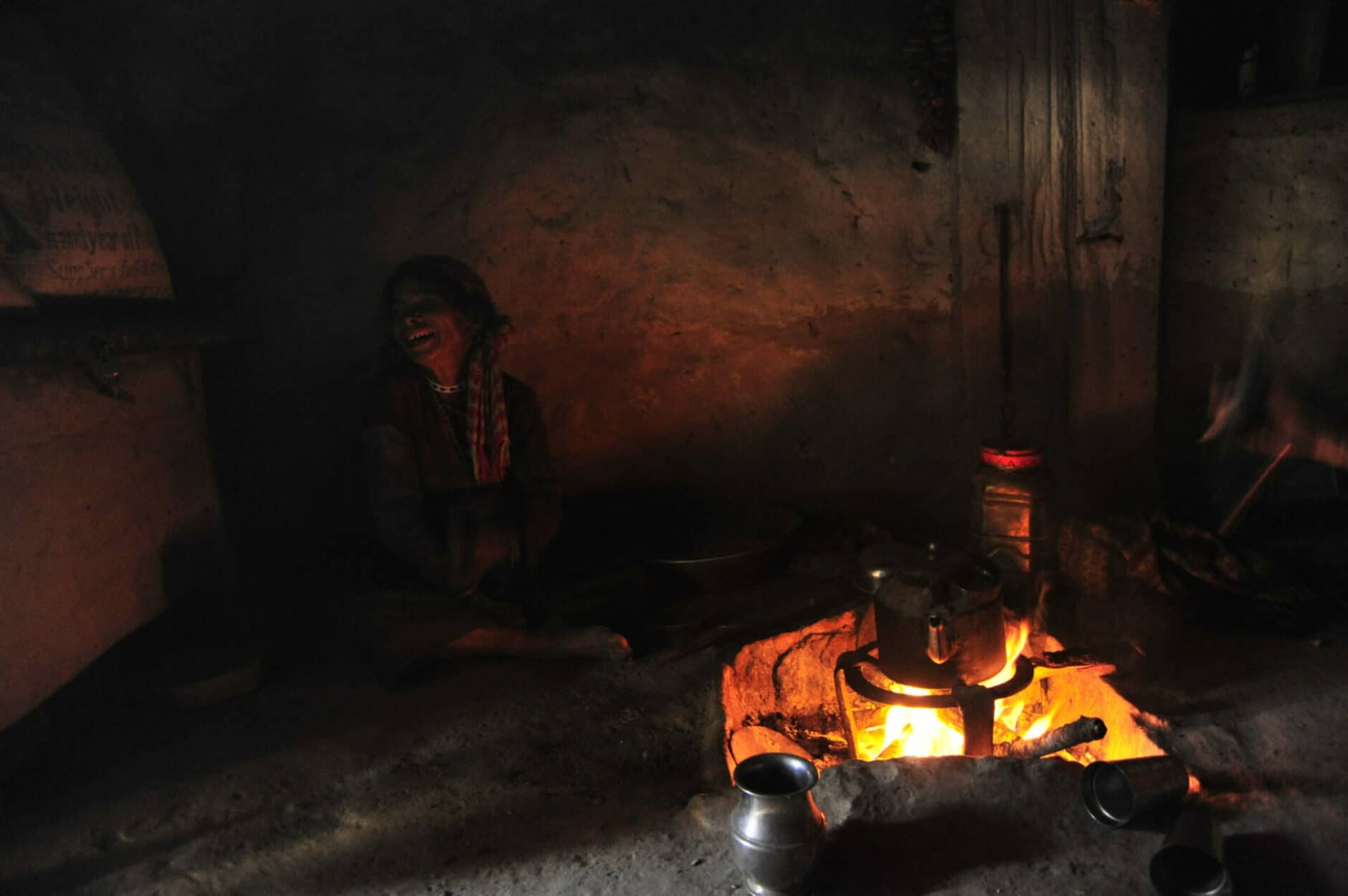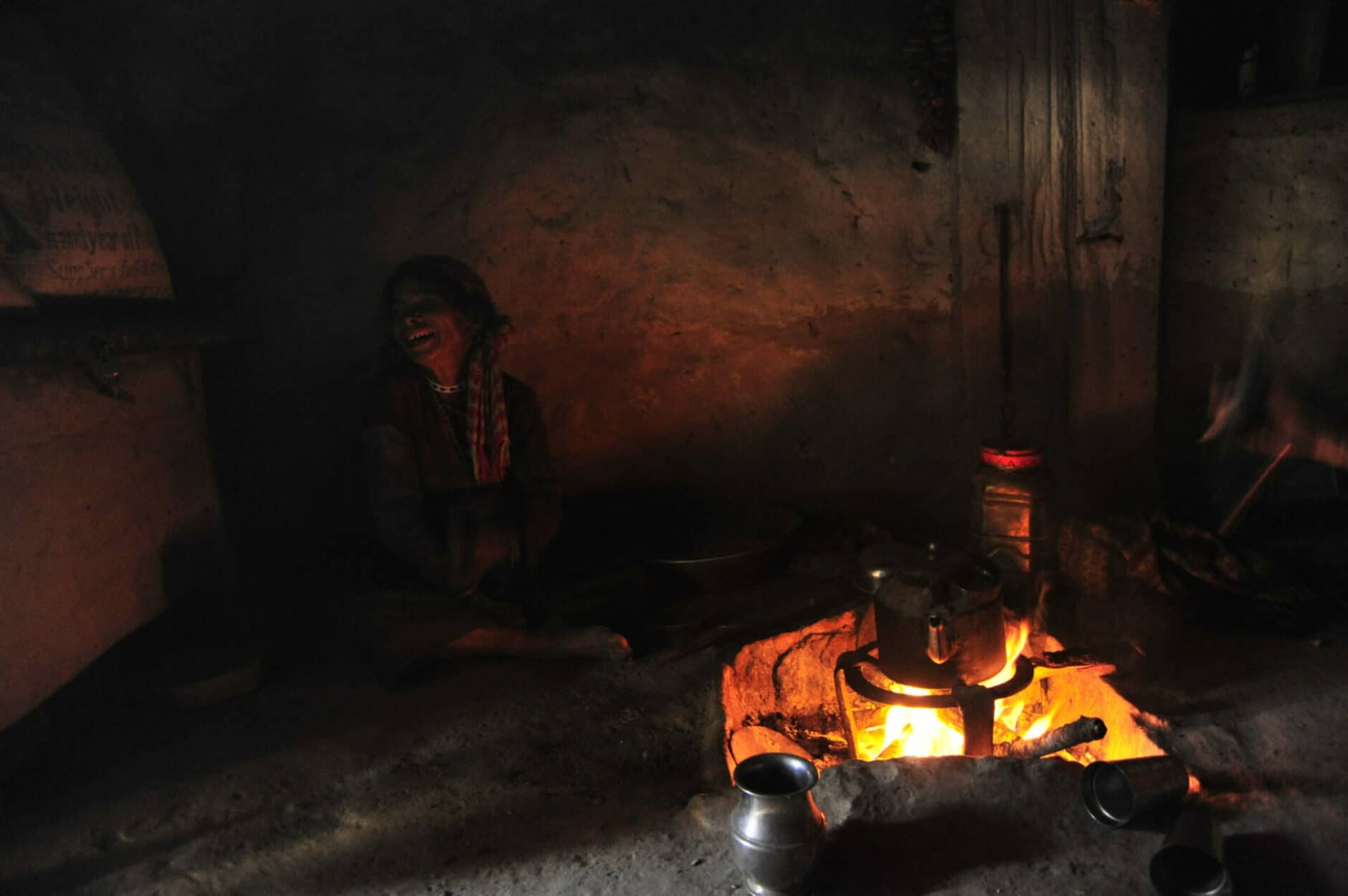 These are our solutions for man and nature
Smokeless Stoves
With the help of energy-efficient smokeless stoves, water or meals can be heated more quickly and the consumption of firewood is significantly lower than with traditional open fires. The insulation provided by a double metal base helps to store the heat generated. The heat of the stoves is regulated and the smoke produced is led outside through a pipe.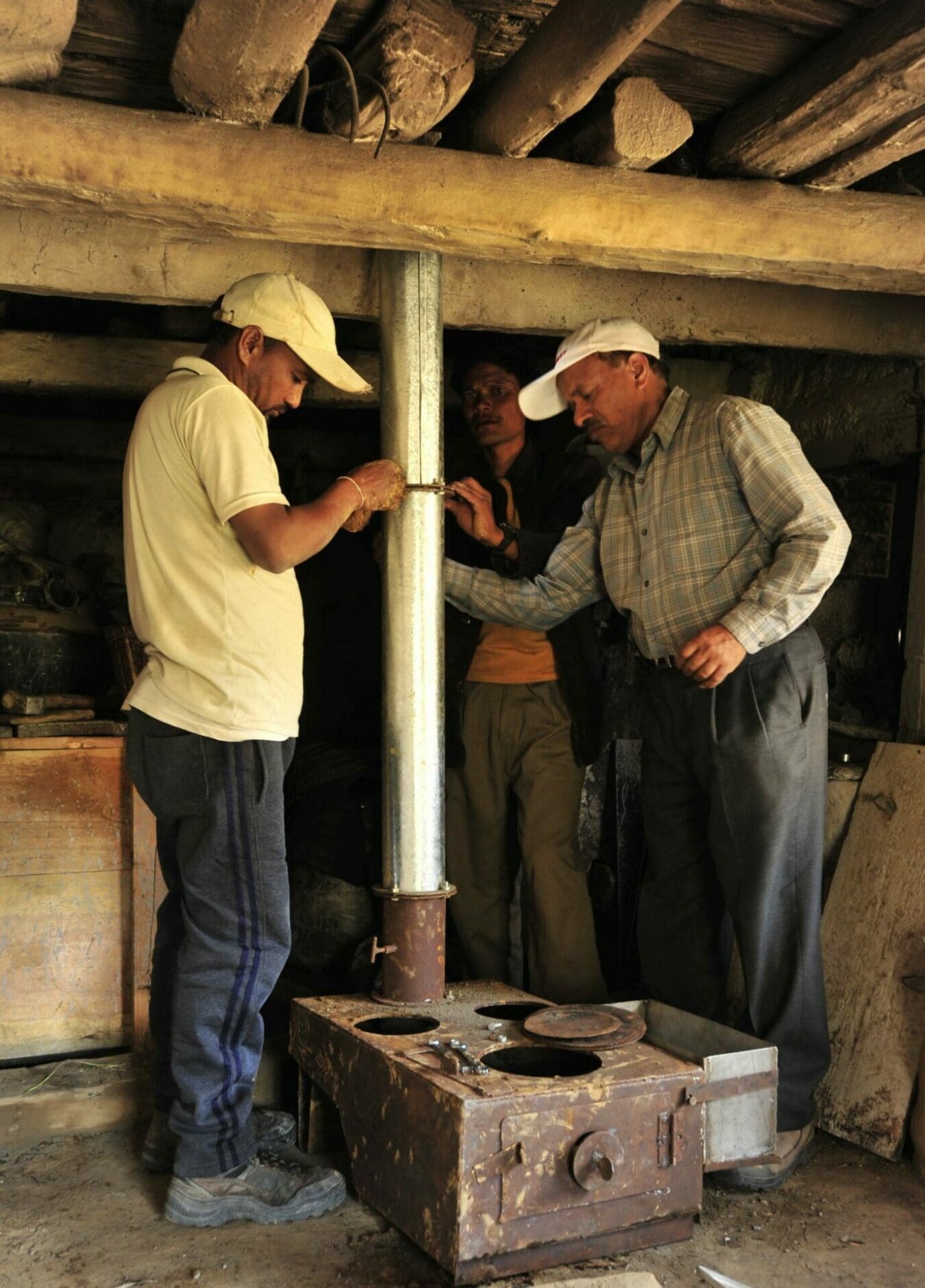 Clean and Safe
Over 19,000 people
breathe a sigh of relief
Handmade by local artisans in the lowlands, the stoves are transported by us to the high altitude areas, which is not always easy. Back to Life uses trucks, tractors, mules and even long walks depending on road and weather conditions.

During the needs assessment, our team ensures that all households in a village are covered. After families transport the stoves home, trained technicians help install them and instruct people on cleaning and maintenance. Their service life is at least 15 years – an investment that clearly pays off.
Less Environmental Impact
Households that use smokeless stoves require up to 50% less firewood. Therefore, improved cookstoves are an important factor in reducing deforestation rates and maintaining carbon storage in forests. It is estimated thatCO2-emissions can be reduced by 2.5 tonnes per cooker per year. In addition, preserving local forests protects wildlife habitat and reduces the risk of natural disasters.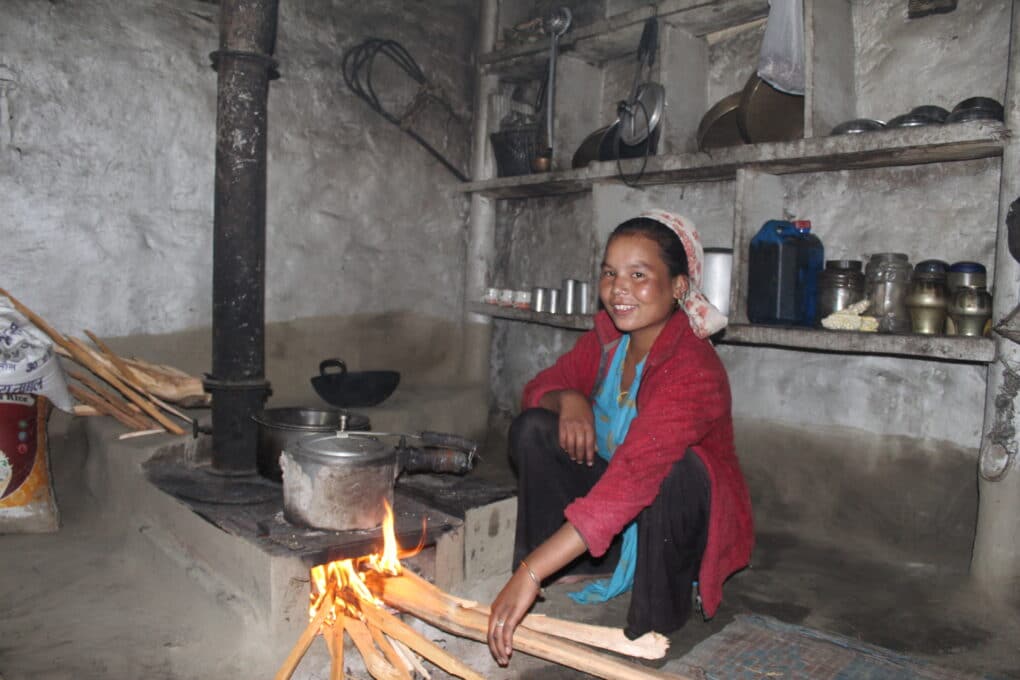 More Time and Energy
Typically in Nepal, women are responsible for gathering firewood and preparing meals for the family. The introduction of improved stoves will greatly relieve the burden on women and children. As households use less wood, the time spent collecting solid fuel is reduced. In addition, the stoves are more energy efficient, so cooking is quicker and women have more time for other household tasks, their children and sidelines to support themselves. By and large, smokeless furnaces offer a variety of benefits. For health, for safety, for the environment and for people.
Solar Light
This marks the beginning of a new era for families, the open fire in the middle of the room as the only source of light is now a thing of the past. Our technicians install the solar lighting systems on site and educate residents on how they work and how to maintain them. Families can do minor repair work themselves through these instructions.
Light
Through Clean Energy for over 21,000 People in the Mountains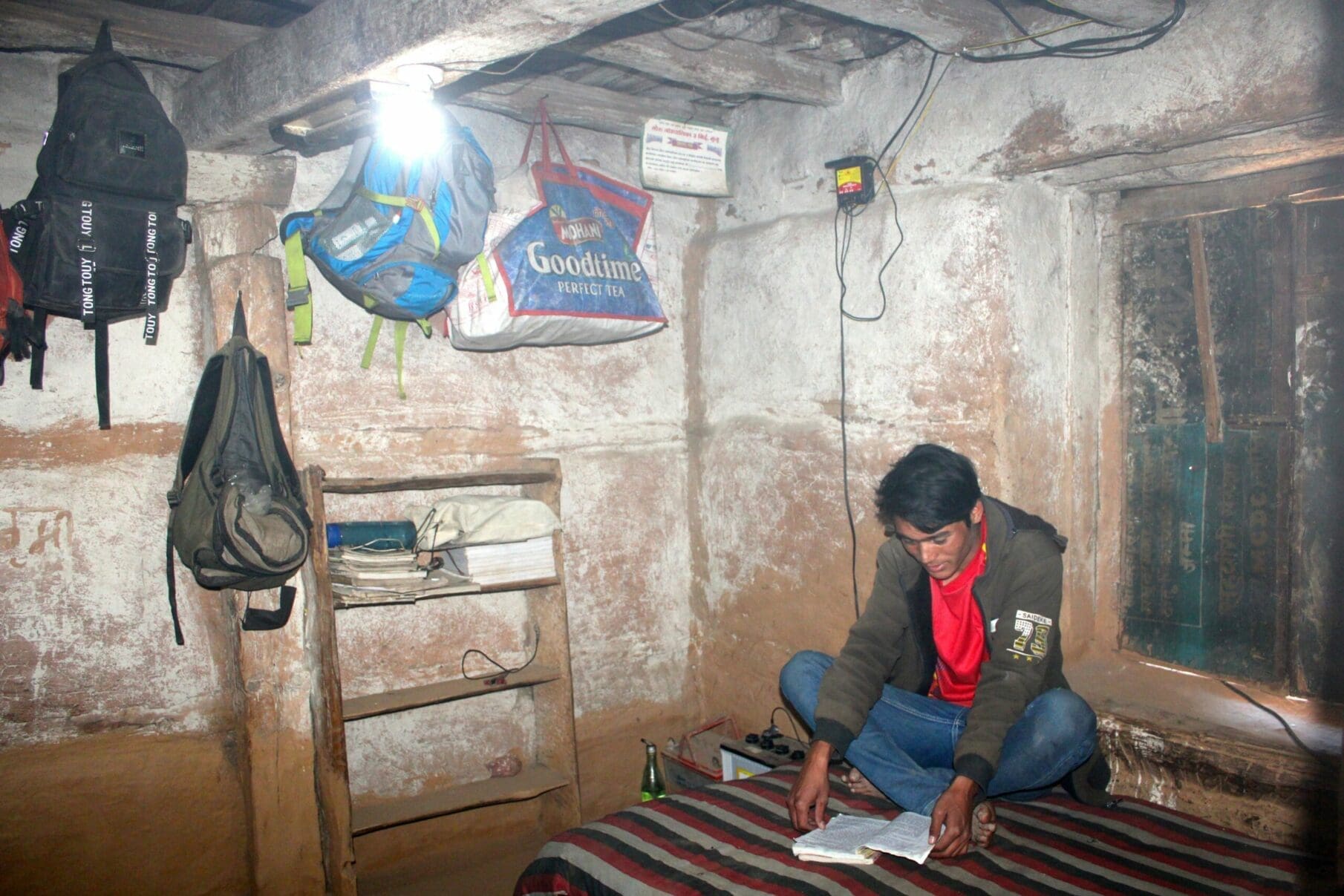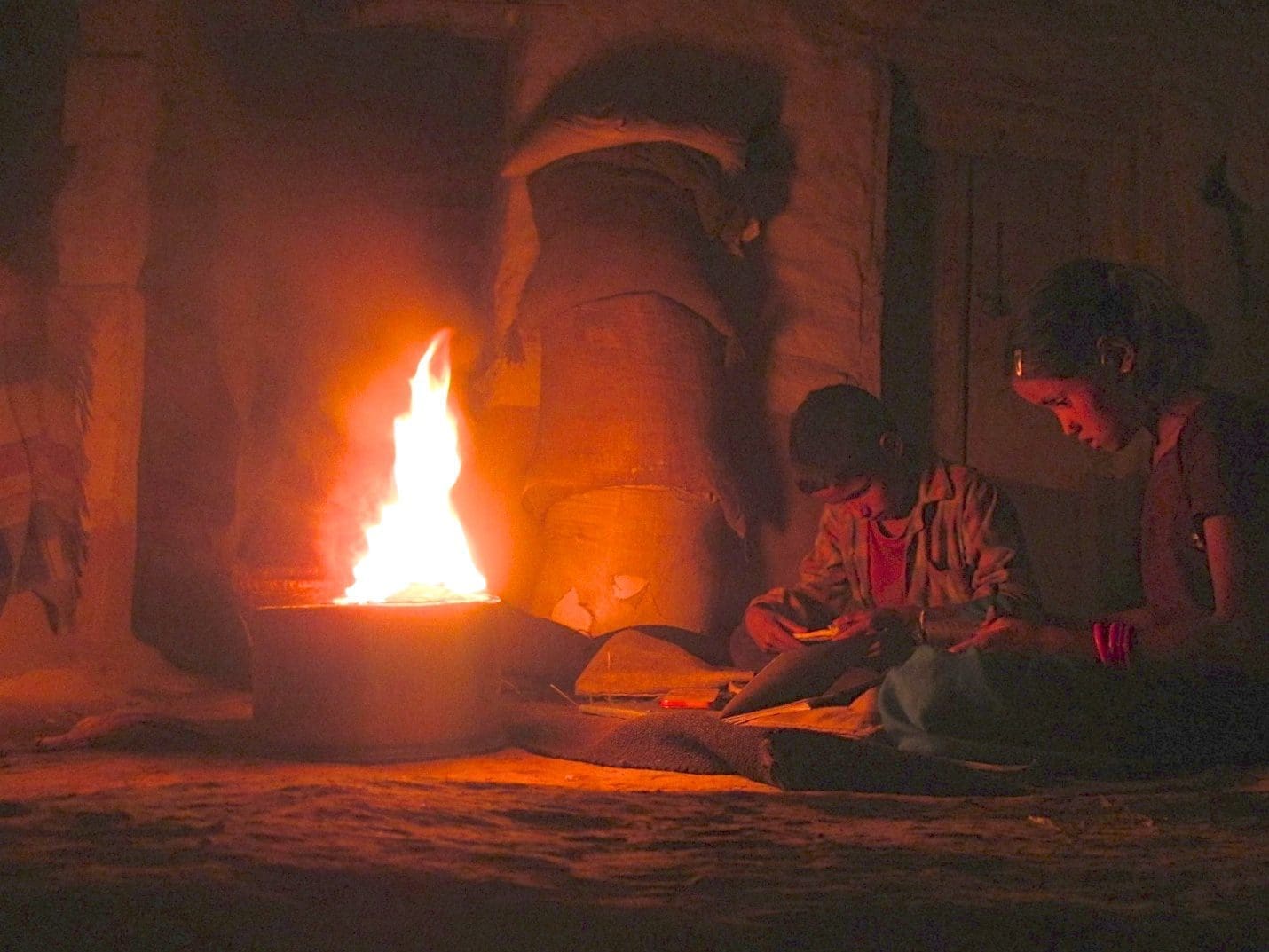 Sustainable for People and the Environment
By providing access to sustainable, renewable energy through solar panels, a vital contribution is made to raising the standard of living of the village population. Clean energy brings many benefits for people and the environment: risky open fires and kerosene lamps are replaced by the use of solar cells. This reduces CO2, emissions, significantly reduces the risk of fire and improves air quality. It also counteracts deforestation and protects natural resources.



Life Becomes Easier
In addition, the whole family benefits from having light available in the evening to do needlework or homework. Especially for women, the work in the household is made much easier. This can make a decisive contribution to combating poverty and optimising educational opportunities.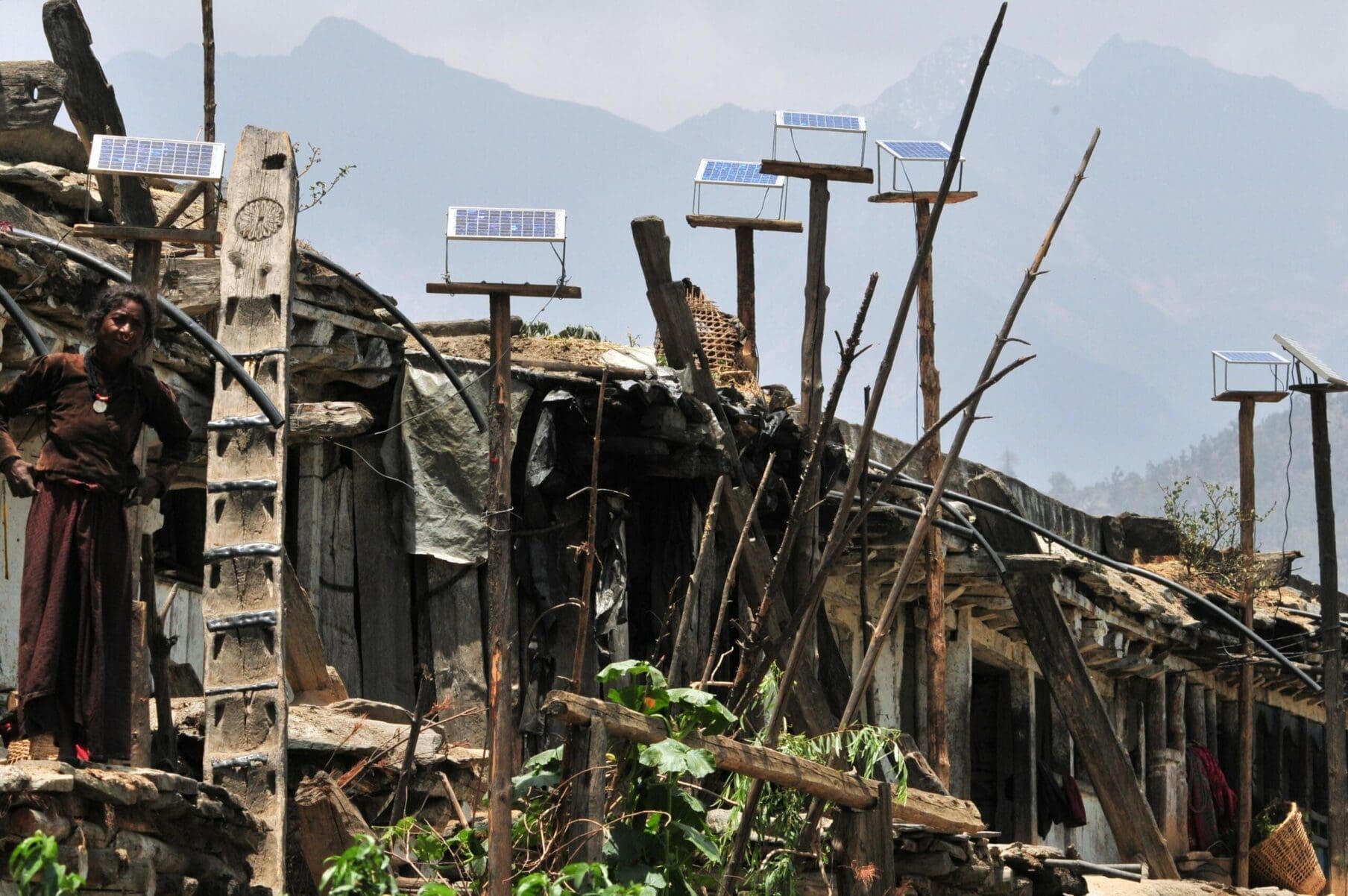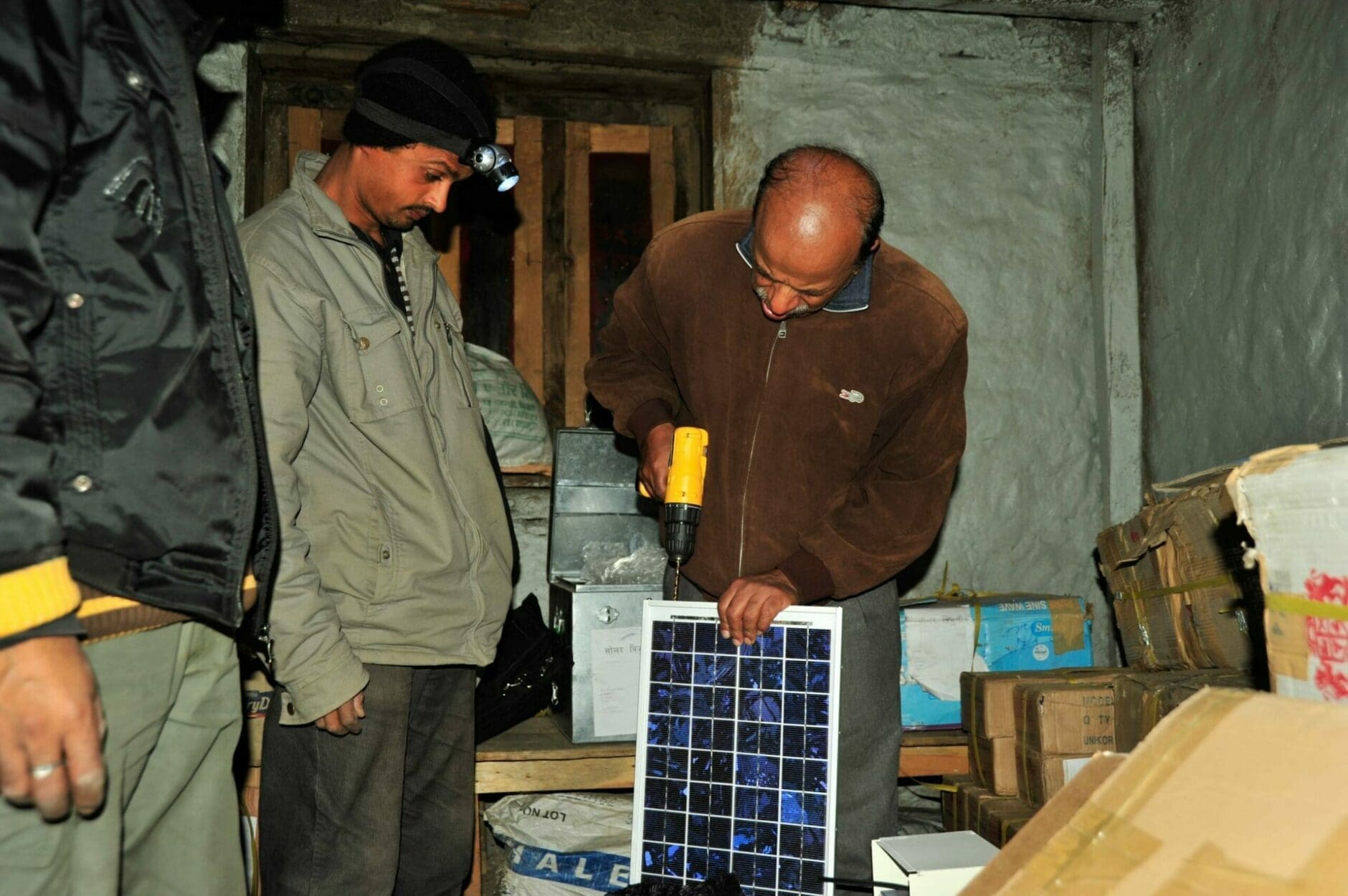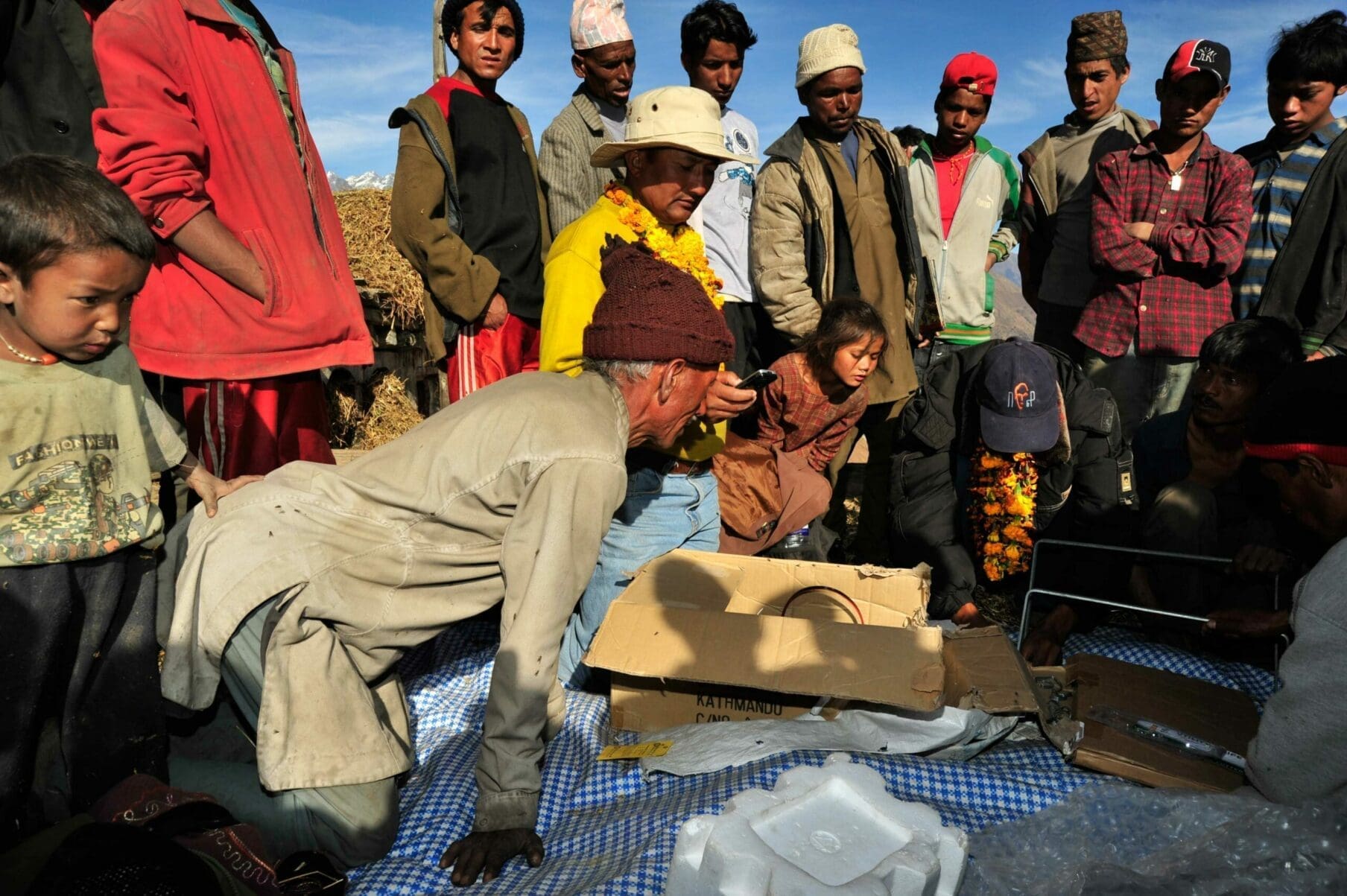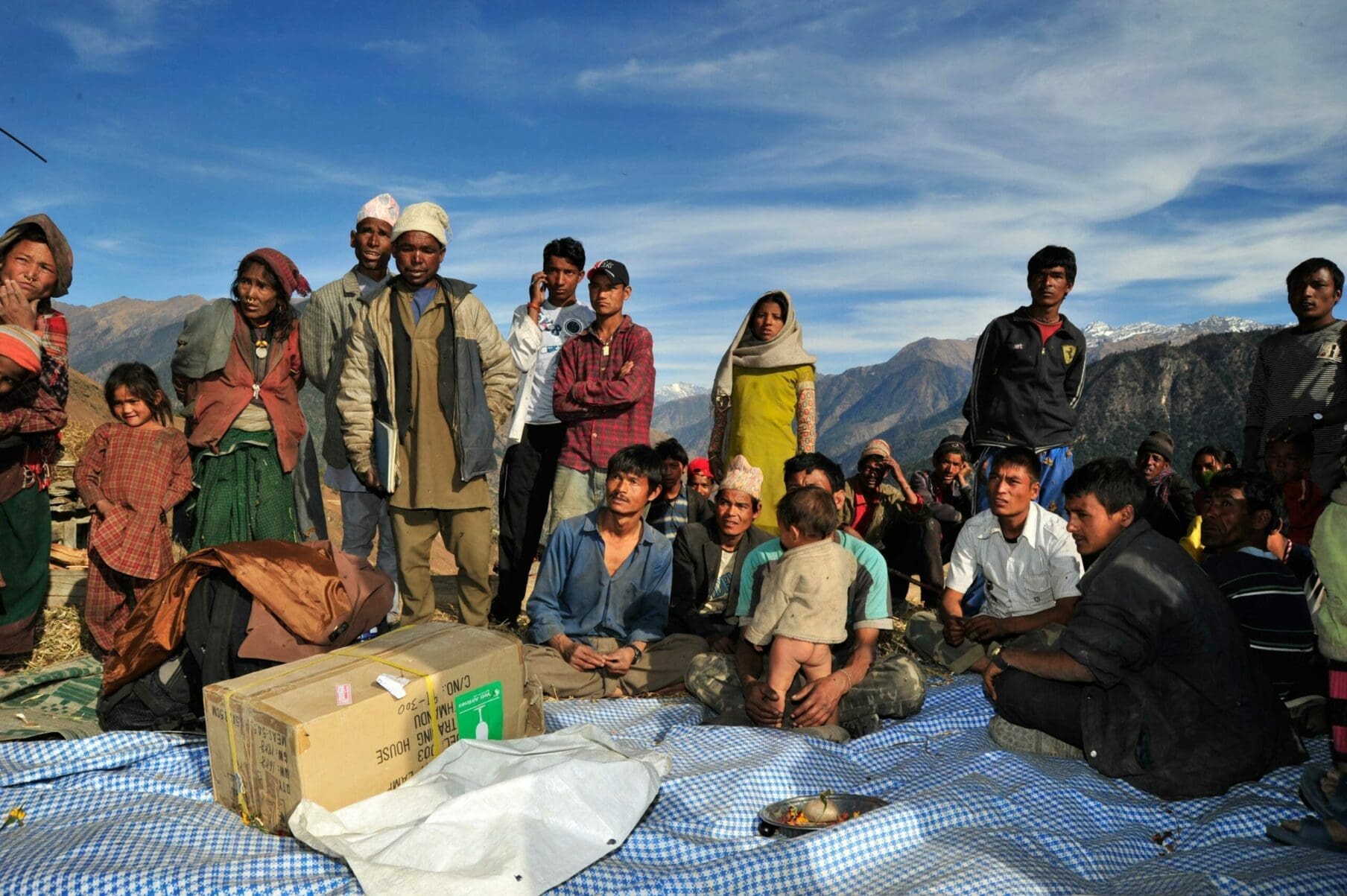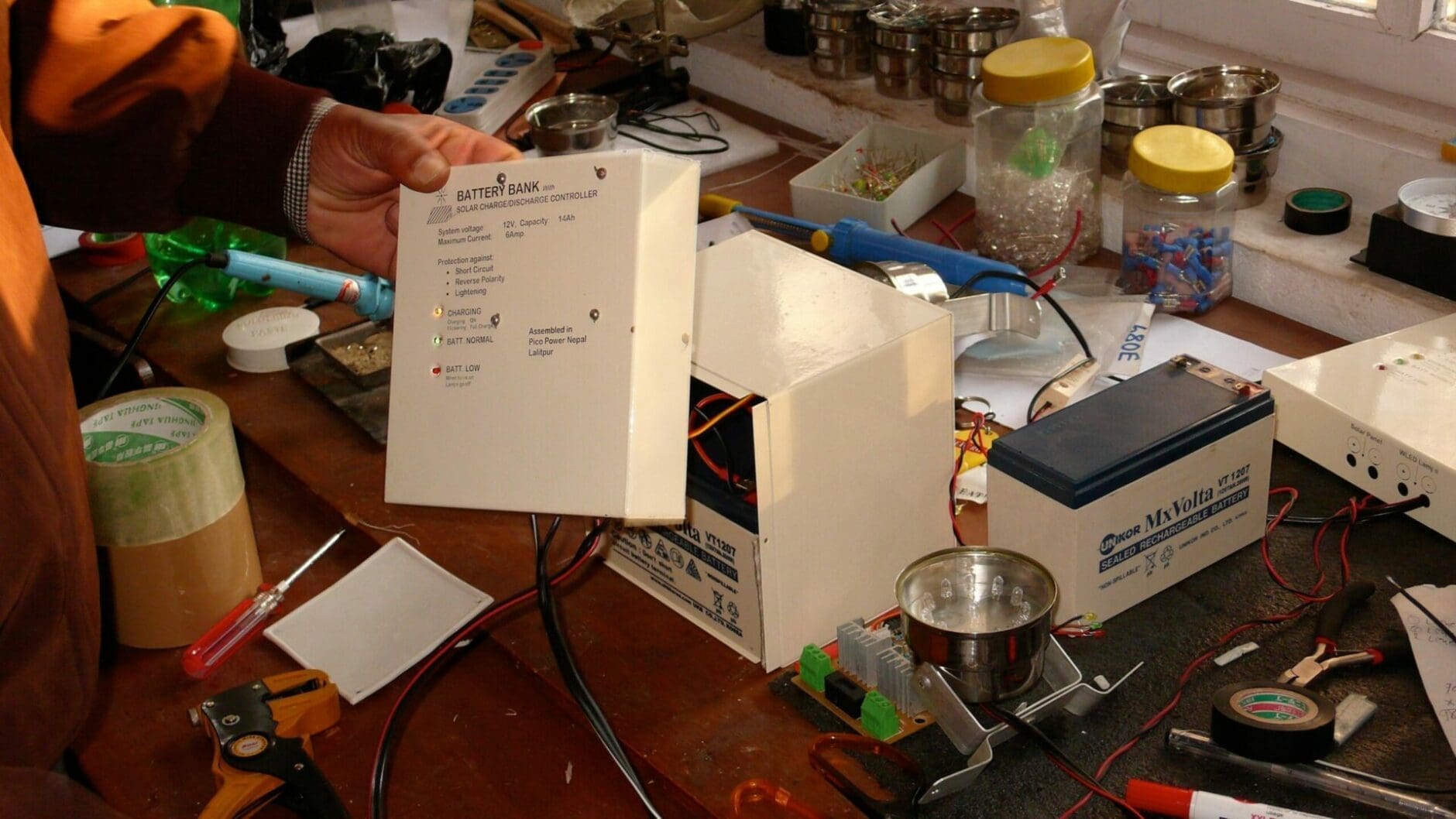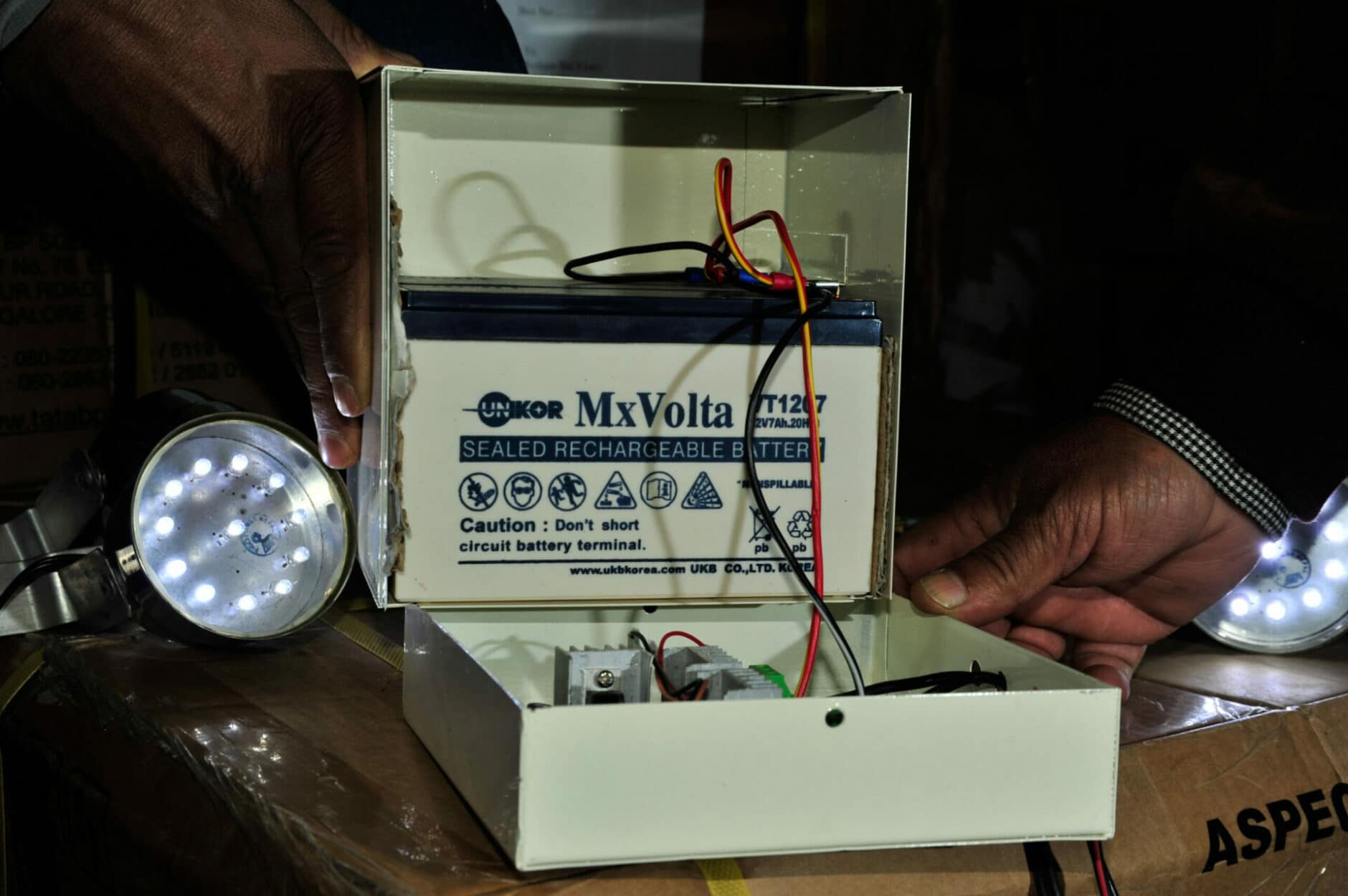 Biogas Plants
Progressive deforestation thus threatens not only valuable ecosystems, but also the livelihoods of the already very poor population, because the availability of food, fodder and energy is increasingly diminishing.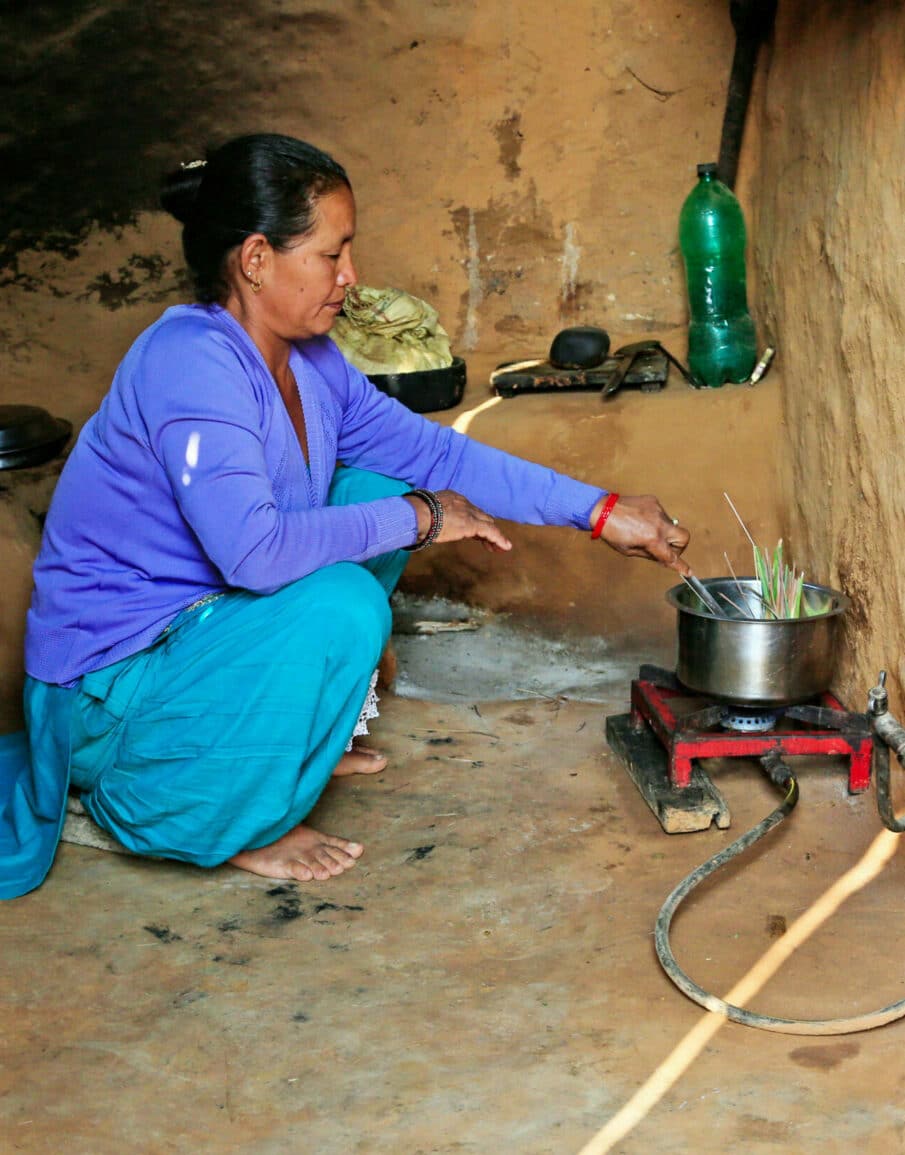 Biogas Plants in Chitwan
We support another alternative to the wood stoves, which consume a lot of firewood: small cooking stoves powered by biogas. They are largely financed by Back to Life, but the government and local forestry administrations also often take on a financial share, as it is also in their interest to protect the forest and thus the national parks.
Young Environmentalists
Through community-based initiatives children and young people are supported in becoming active for the environment, educate their families and friends, and to dispose of and recycle waste appropriately.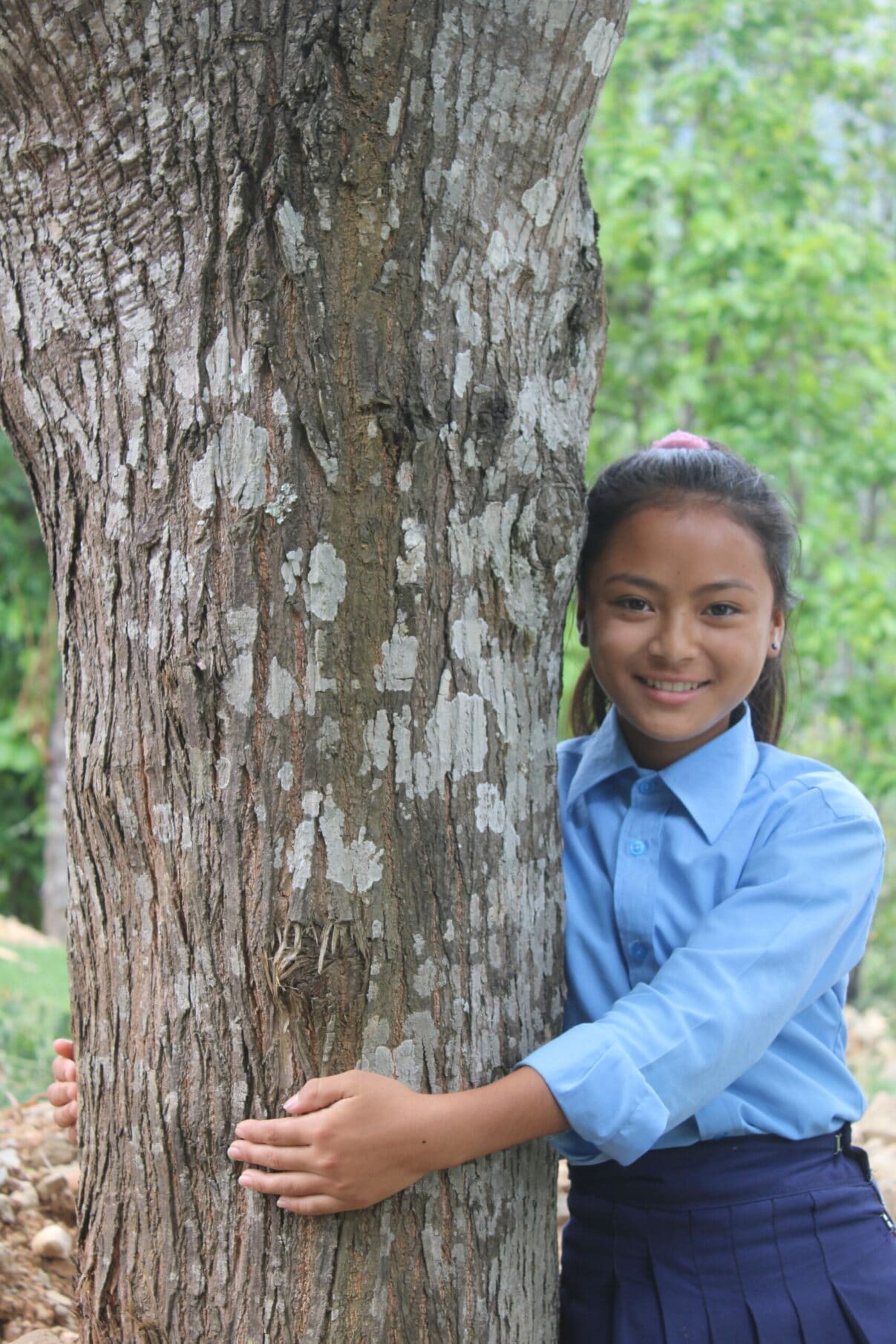 Engaging Students in Environmental Protection
Since environmentally conscious behavior is an important factor for effective resource conservation, Back to Life is also committed to the topic of environmental education. Through community-based initiatives, children and young people are supported in taking action for the environment themselves, educating their families and friends, and disposing of and recycling waste appropriately. In the course of this, the youth clubs supported by Back to Life are also active in environmental protection. We conduct child-oriented trainings on the topic of environmental protection and thus help children to understand that a clean environment is not only more pleasant, but also ensures that nature and people are protected from harmful effects. Afterwards, the children and young people set about collecting rubbish. The collected waste is then sorted into organic and non-organic waste. The organic part is composted and the remaining waste is emptied into fixed bins. Back to Life had already installed these in 2011 and ensures that they are emptied regularly by the local authority's waste transporter. Since recycling is an important aspect of environmental protection, we also showed the children right away what you can conjure up from old plastic bottles: Now recycled flower tubs decorate the village.
THE 2030 AGENDA AT A GLANCE
Back to Life bases the implementation of its projects on the United Nations' 2030 Agenda, which sets out 17 global sustainability goals, also known as SDGs (Sutainable Development Goals) for short. The vision of these goals is focused on the year 2030 and aims to enable all people worldwide to live in dignity and peace and to preserve our natural resources in the long term. By installing the smoke-free stoves and solar panels, Back to Life is specifically contributing to sustainability goals for health, clean energy and climate protection.
What have we achieved so far?
170

Garbage cans and waste collection points established
30000

People for the
sensitized to environmental protection
3898

Climate neutral
solar lights
Our successes
Clean, off-grid energy for people in remote villages

Fewer respiratory diseases due to smokeless stoves

Reduced consumption of firewood & protection of local forests

saving CO2-emissions

Light in the evening hours makes learning, reading and working easier

Women spend significantly less time collecting wood

Increased environmental awareness & reduced pollution

Usage of organic fertilizers established

Youth mobilised for active environmental protection
In one mountain village, after his solar system was hooked up, a man told me, "Now we finally have eyes for the dark!" I'll never forget that. It is worthwhile for people and the environment to establish clean energy in remote areas. We can make it happen with your help!
Would you like to help and become a project sponsor?
By sponsoring a project, you can make our conservation programs and access to clean energy possible for people in the mountains.
Would you like to help and become a project sponsor?
By sponsoring a project, you can make our conservation programs and access to clean energy possible for people in the mountains.