Innovation with a great effect for people and nature: solar cookers and solar water heaters
In rural Nepal, it is common to use firewood for cooking. The open hearth is usually in the middle of the room where the family lives, cooks and sleeps. In the evening the smoky wood is burned to have light. It also serves as a heating source. It is estimated that a family consumes between 30-40 kg of firewood per day. The wood is usually collected by women, who often have to walk several hours a day, depending on how far away the nearest forest is.
Back to Life has been providing clean energy for people in the remote regions of Nepal for 10 years, previously in the form of solar lighting systems and smoke-free stoves. In this way we not only counteract deforestation, but also save greenhouse gas. We have already supplied almost 30% of the 10,000 households in Mugu with clean energy. The accumulated effect leads to emission savings of almost 4.2 tons of CO2 per year.
SAVE TIME AND MONEY | Now we're gradually introducing the use of another great, simple device: the solar cooker. It is based on a simple principle: by concentrating the sunlight in a small area with the help of a reflecting mirror, the sunlight has enough energy to heat a pot of water, for example. This saves people the time to collect firewood and it is also healthier because there is no more smoke. The women who have used the solar cooker so far are delighted with it. This is how we can achieve a big effect with a small innovation. So far we have already installed these mirrors in four birth houses, the other 9 will soon be equipped with them.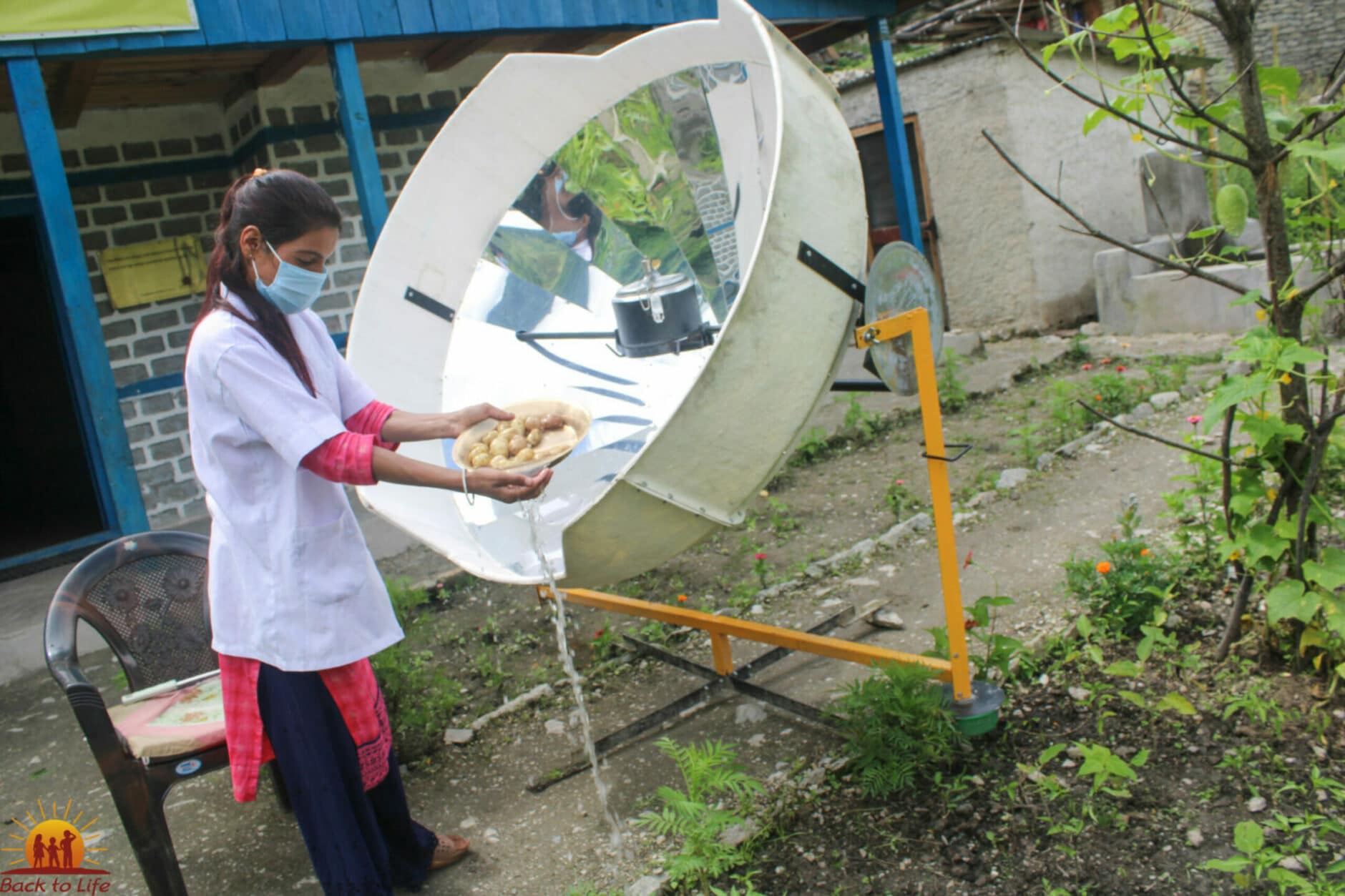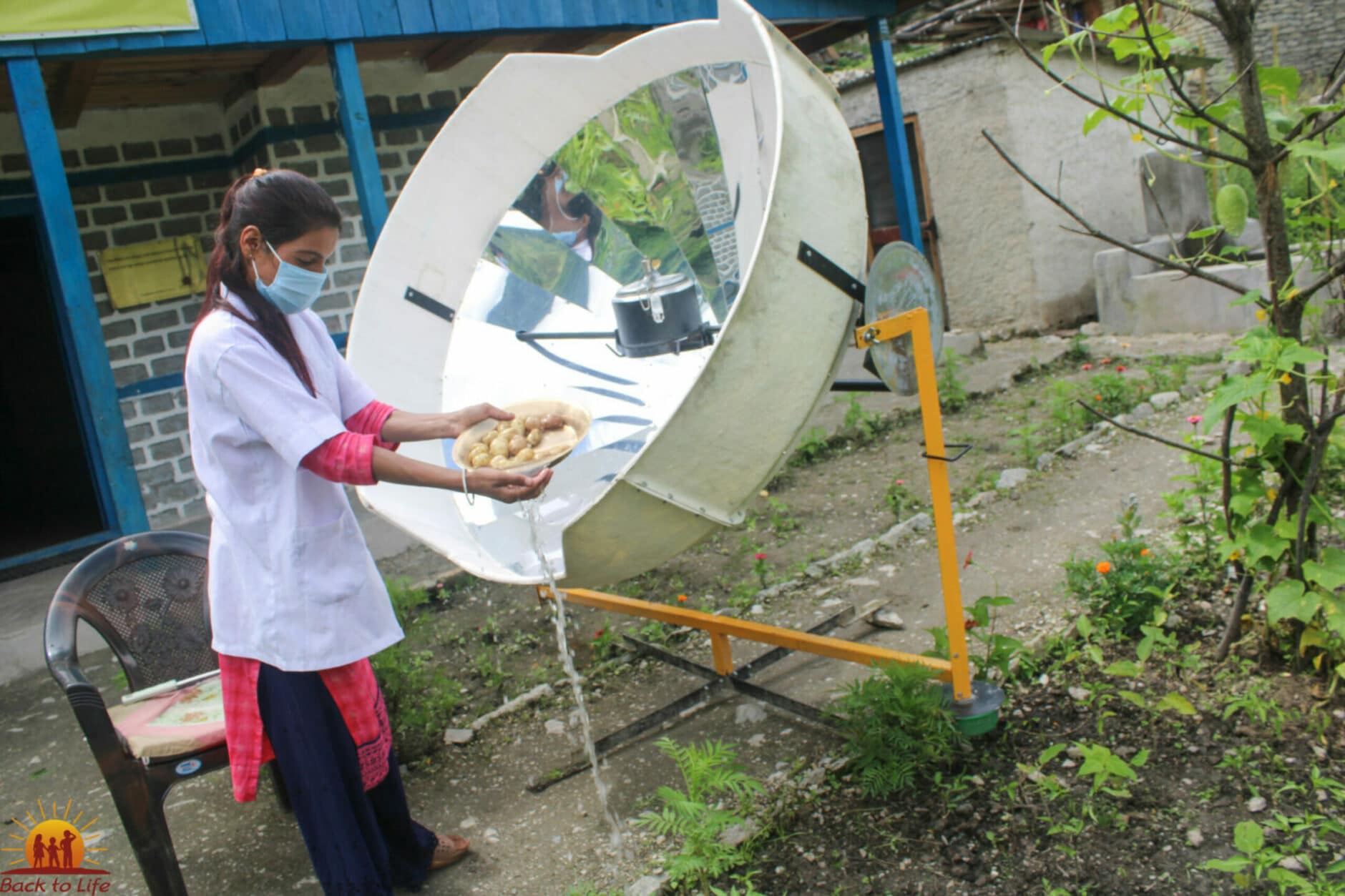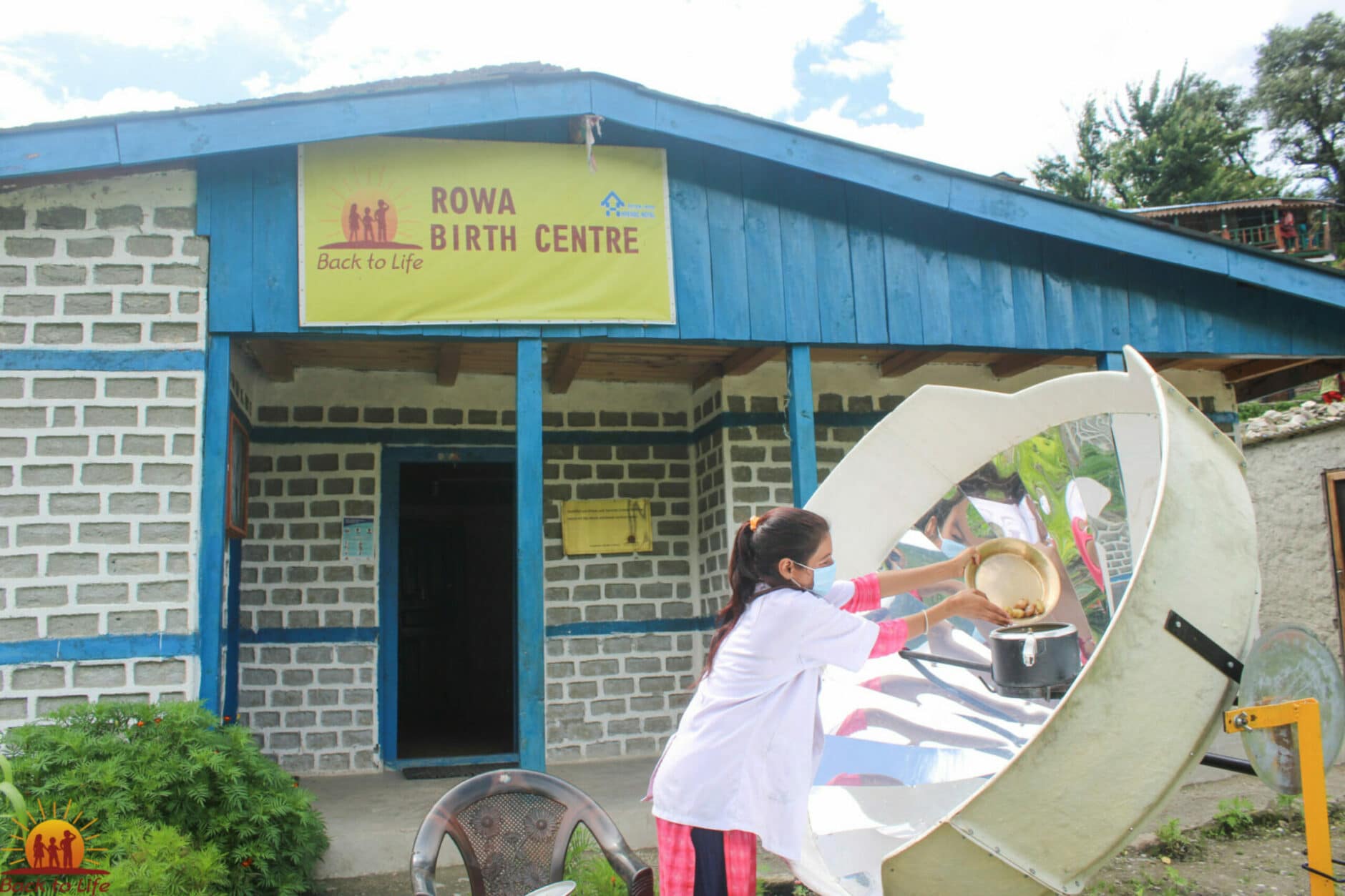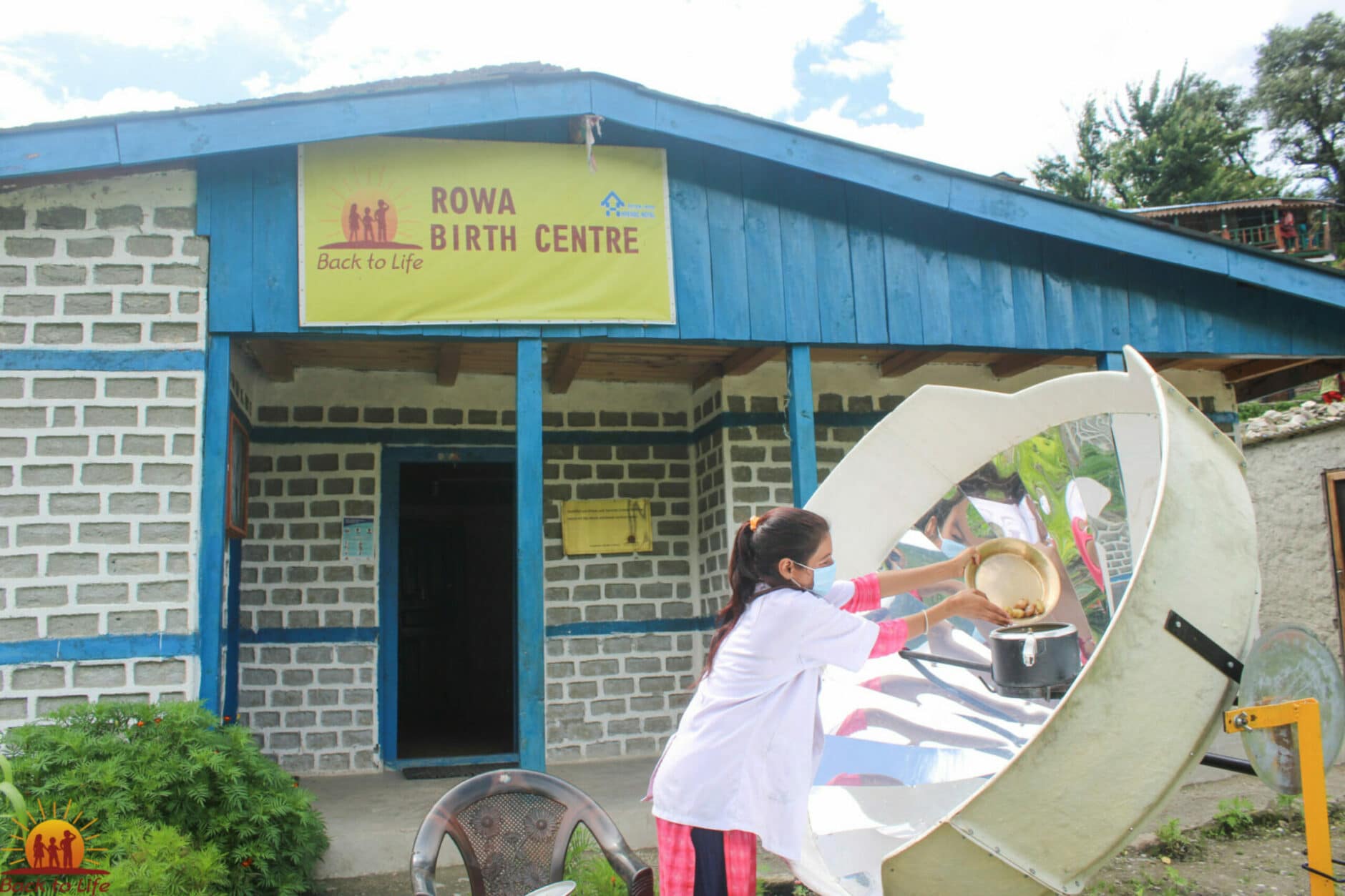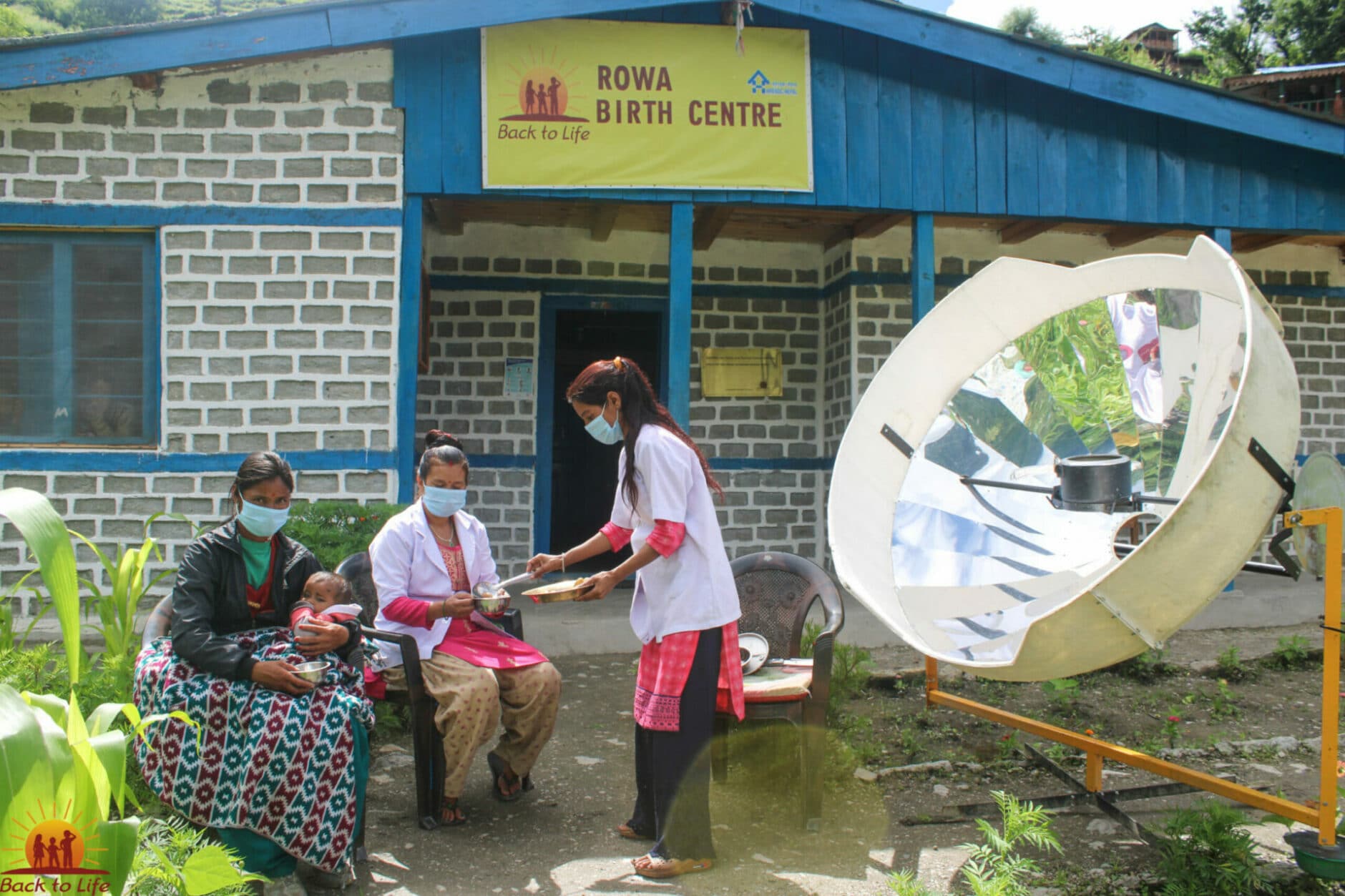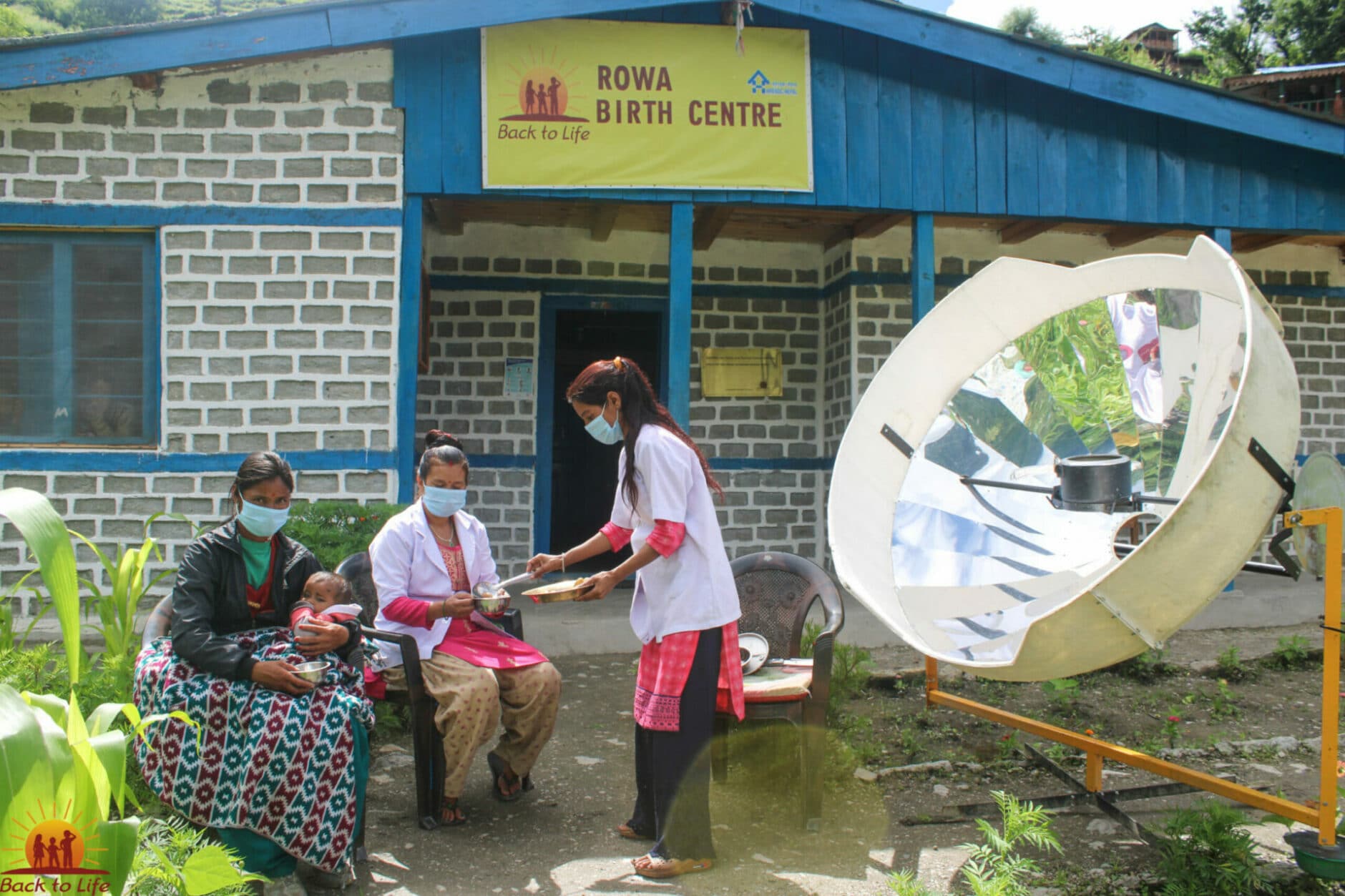 " Ruka Karki, midwife in our Birthplace Rowa, is delighted with the innovation:
Tell us about your experiences with the solar cooker.
"It's really a whole new experience for me. We can cook everything in the birth house that we prepare at home. It is very easy to work with this technology. Here in the birthing center we cook potatoes, legumes and warm, liquid foods that are needed for pregnant women and mothers. "
What is the difference between using solar cookers and fire stoves?
"After installing the solar cooker, it became very easy. In the past it was difficult and time consuming to find wood. We had to inhale smoke and ash dust, which was bad for our health. Now the cooking is clean. In addition, we don't have to sit around all the time to regularly add firewood. Without an open fire there is no longer any risk of fire. Overall, the stove saves time and money. "
How does the food taste from the solar cooker?
"In the first few days after installation, it tasted different because we weren't familiar with cooking in this new way. Now every meal is a success. The women who come to the birthing center like our food and are amazed at the new technology. This new idea will spread in no time ", she smiles because she knows that the young mothers will take home the tidings of clean cooking.
And what does the solar water heater bring you?
"It is wonderful. We couldn't force people to bathe in the cold winter. It would have taken too much firewood to heat water. Now nobody refuses anymore. Everyone wants to wash. This idea will improve hygiene and cleanliness in the mountain villages. It is a fundamental change to have hot water available at no extra cost or effort. "