A self-determined life despite polio thanks to income support:
The history of Mangal
Mangal Rokaya, a now 28-year-old young man from the remote mountainous region of Mugu in Nepal, has a remarkable story to tell. As a young child, Mangal contracted polio, a disease his family did not recognize until years later. However, the illness did not prevent him from attending school. Until the 10th grade, he was carried on his back by a family member every day, until the way to the higher secondary school became too far and he therefore had to drop out of school. Unable to walk without assistance and only able to crawl on his knees, the rest of his life was mostly reduced to staying at home and tending to the small children of the extended family.
Mangal, however, was not discouraged. He discovered his passion for fixing things and began collecting old and discarded items to repair radios. In 2019, our sponsorship coordinator Dil came through Mangal's village on a project trip and met him at a rest stop. Our colleague noticed what an extraordinary young man he had in front of him. Back to Life immediately decided to support Mangal in the spirit of "helping people to help themselves".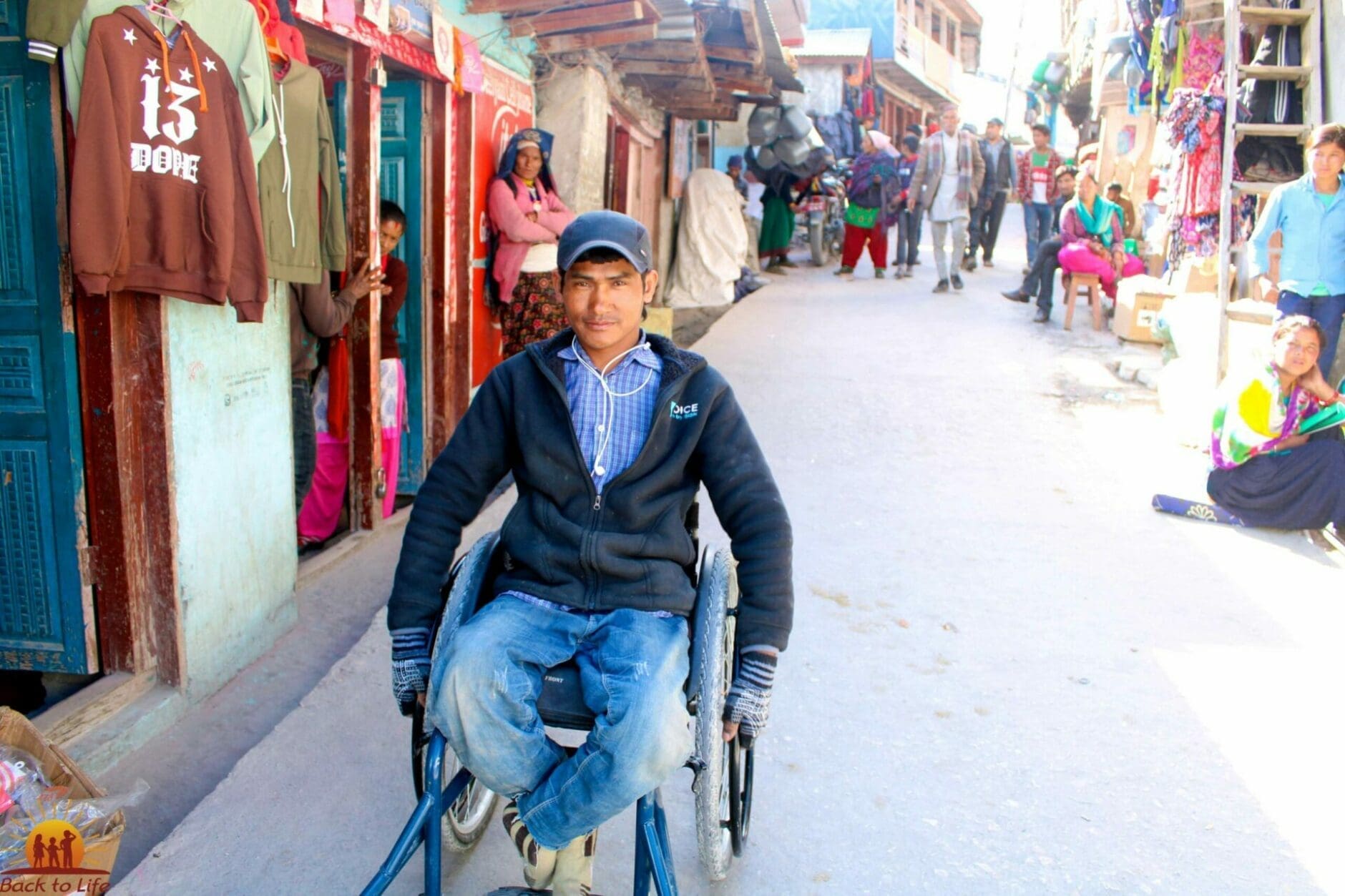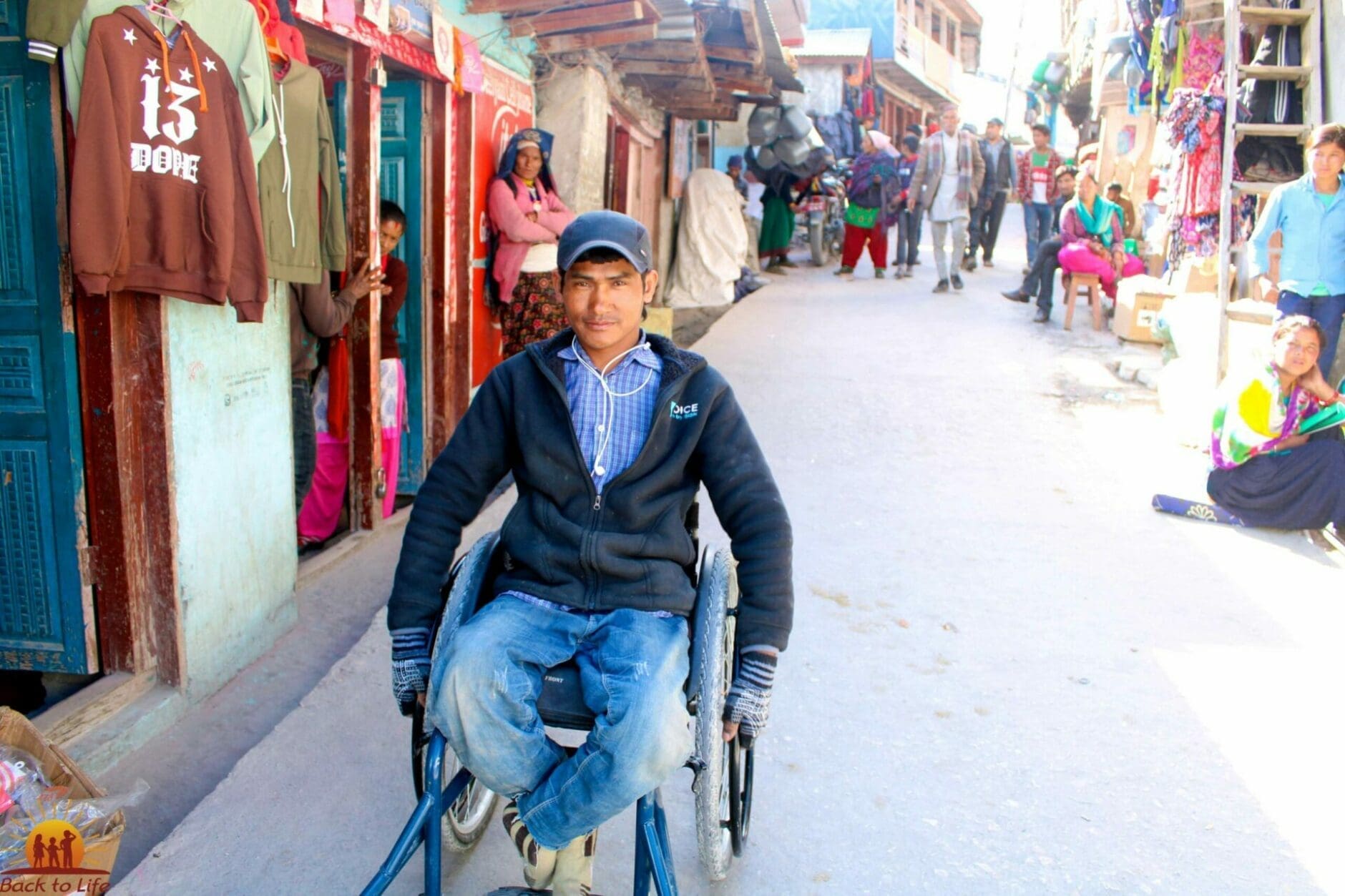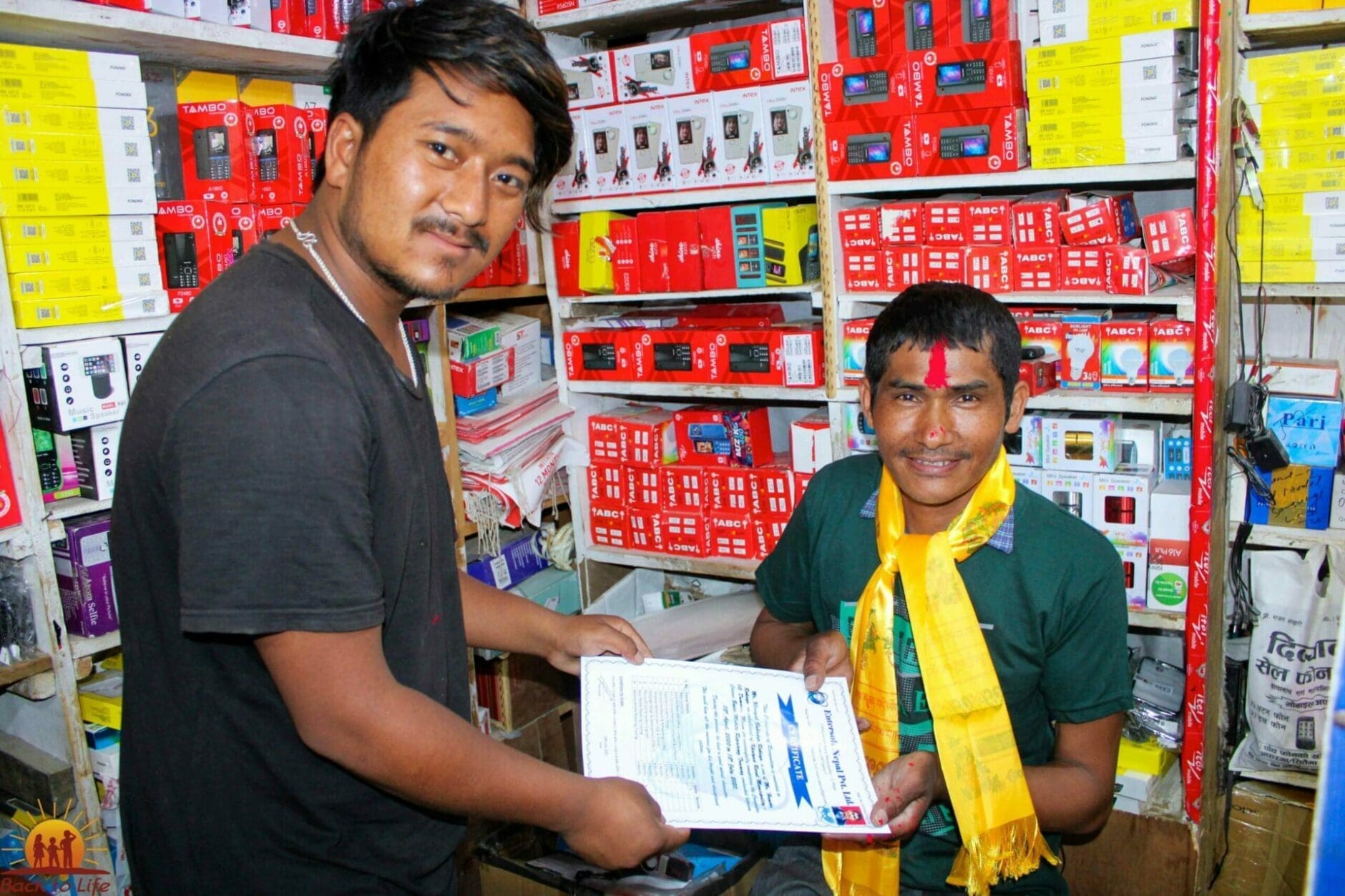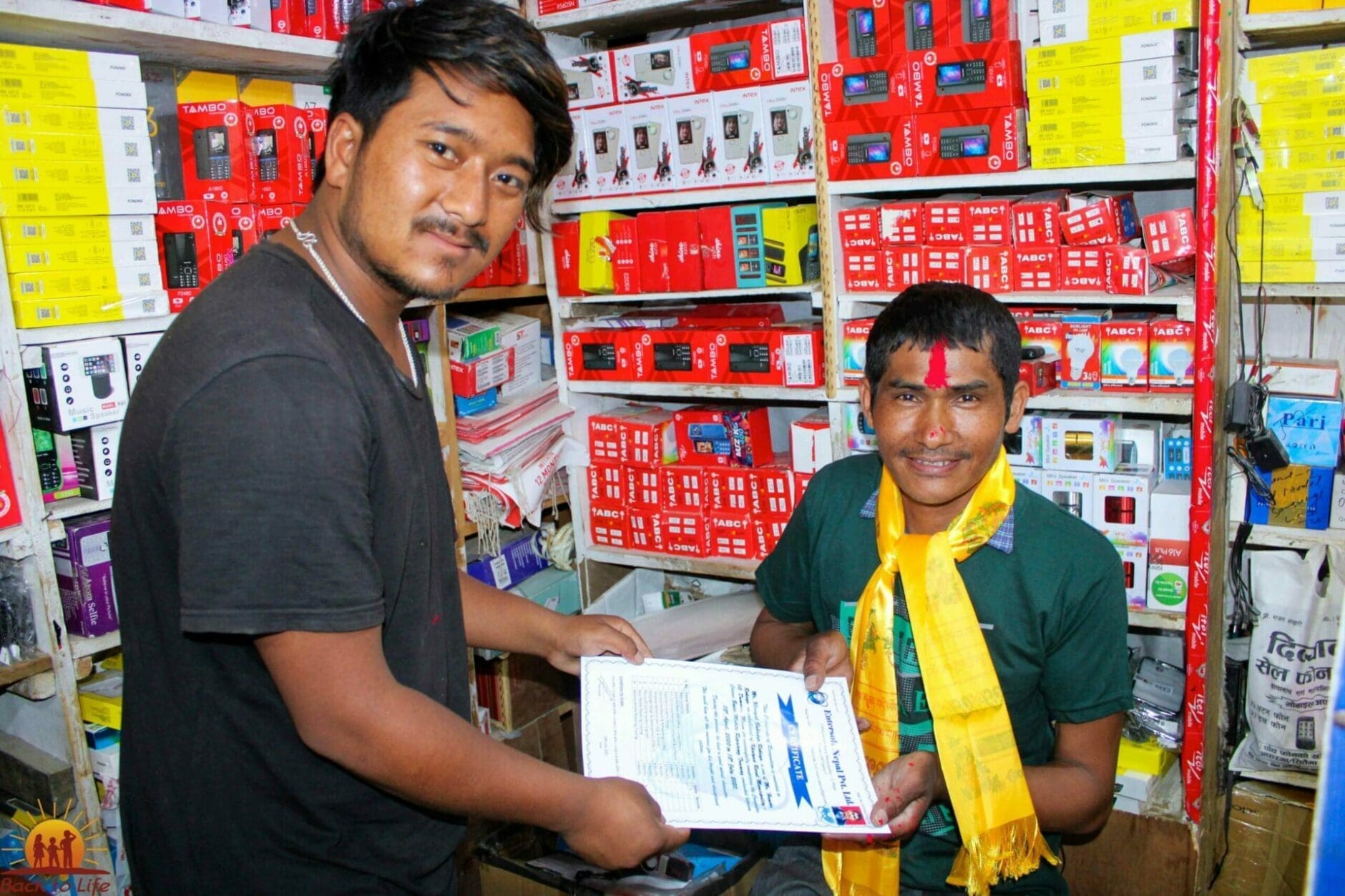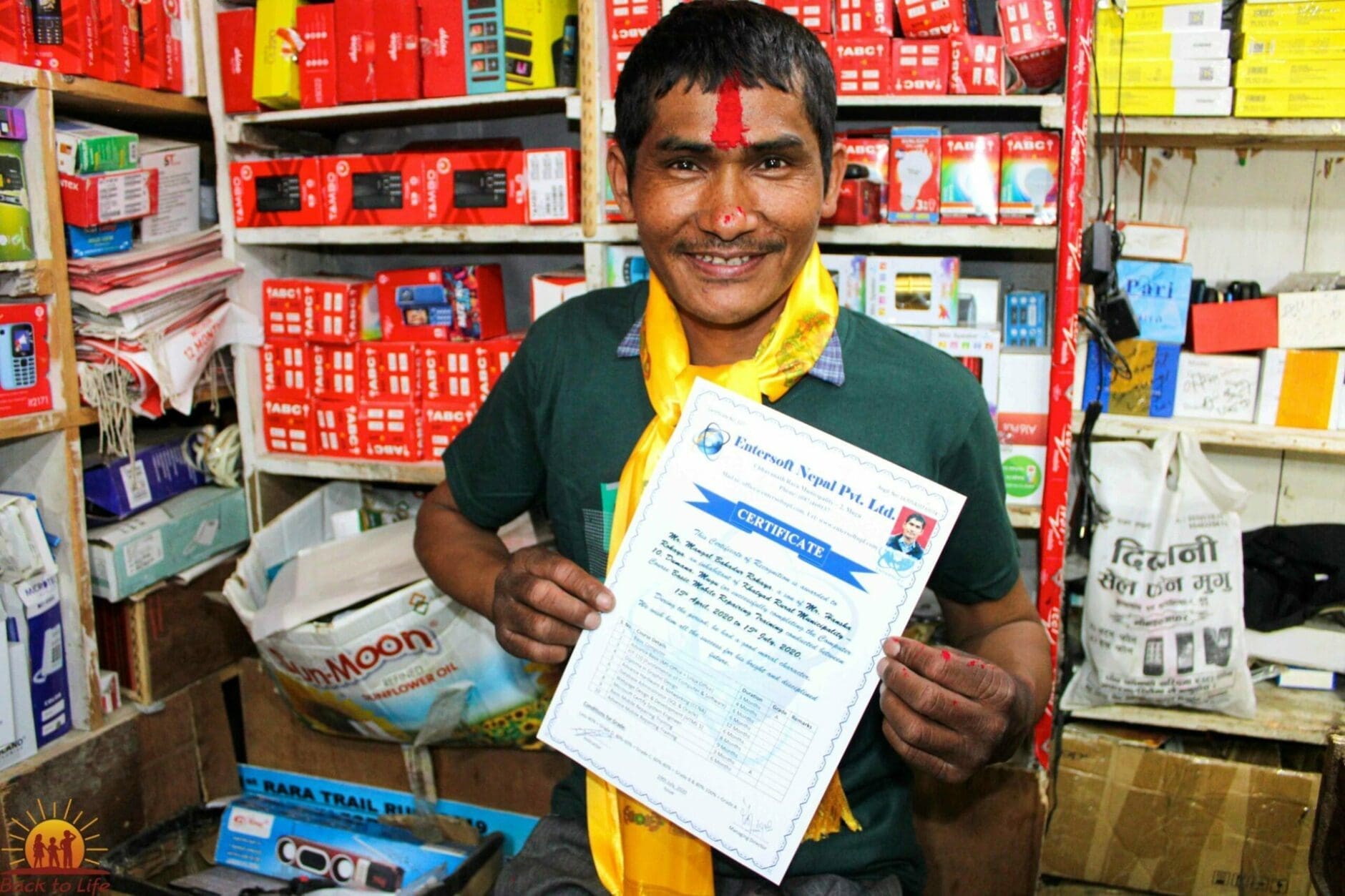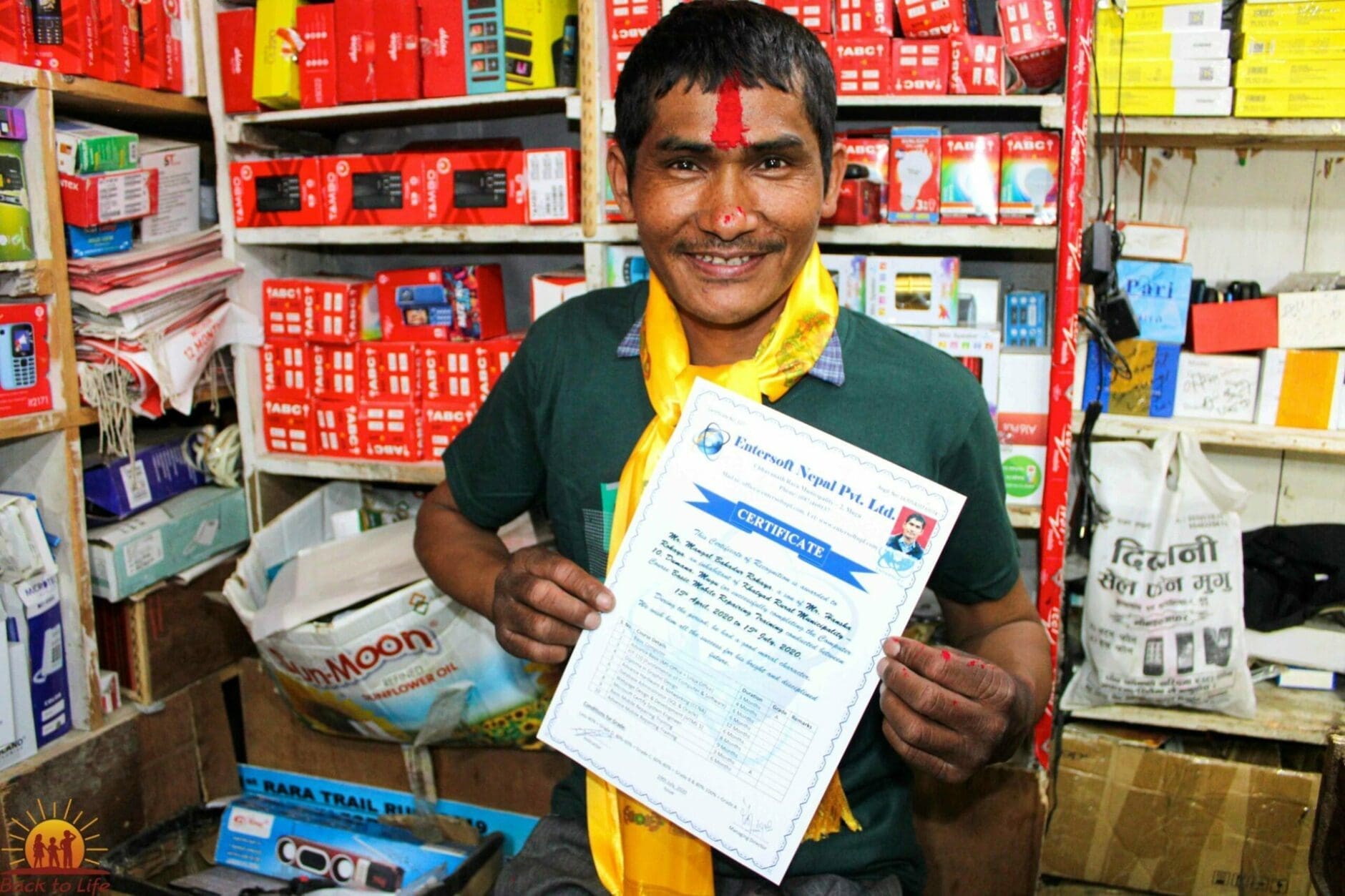 Education and entrepreneurship: Mangal fixes everything – including his life
As a result, Back to Life funded Mangal to take a 3-month individual cell phone repair course, which he completed enthusiastically. At the same time, he learned how to use the computer. He then created a business plan with our staff and received a start-up grant and laptop from Back to Life to open his own repair business in Majhchaur, his home village. It was the first business of its kind in the entire region and offered Mangal the opportunity to earn his own living and lead a self-determined life. Here he not only repairs cell phones, radios and other electronic devices, but also plays music, pictures and movies on his customers' phones. His business plan is working, his store is very busy and soon Mangal can already put money aside and reinvest it.
Meanwhile, Mangal is even training young people in his mountain region. The 45 to 60-day courses are funded by the magistrate and he himself receives a good allowance.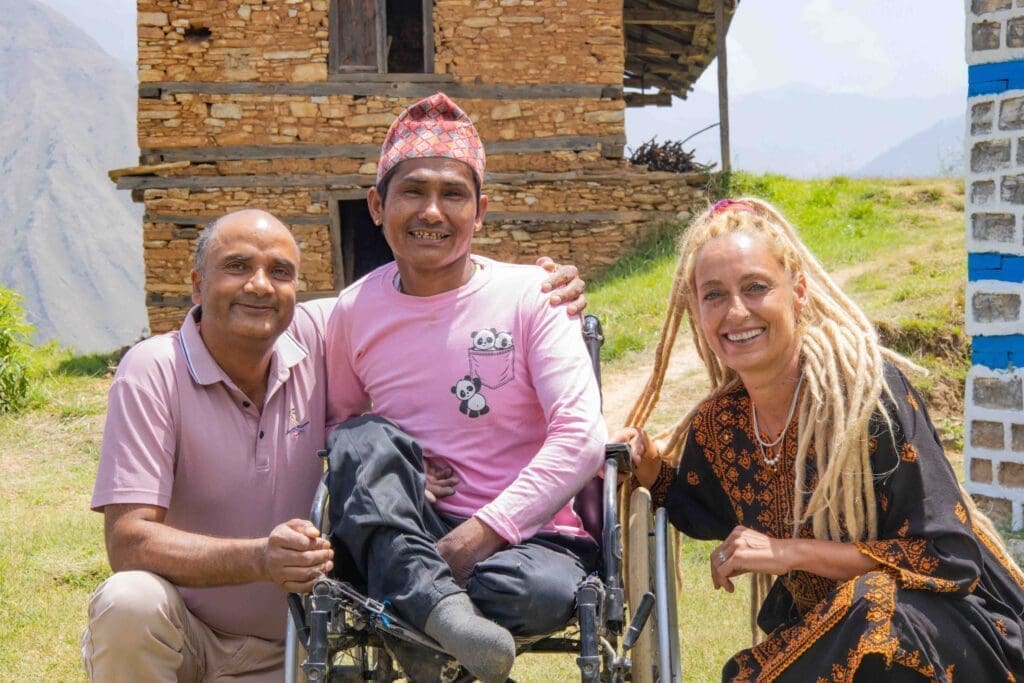 The future is bigger than expected: Mangal becomes a father
In 2001, Mangal's life takes another turn. He not only realized his professional dreams, but also found love. In 2001, he married Kamala, a woman 5 years his junior, who is impressed by his success, charisma and work ethic. It is a love marriage. Together they run the store, which every year yields more. The young husband has big plans: he wants to train Kamala on the computer to grow his business and plans to buy a printer to create and print documents for his customers. For such services, he said, demand is high in the mountains because many cannot read and write themselves and few who can own a laptop.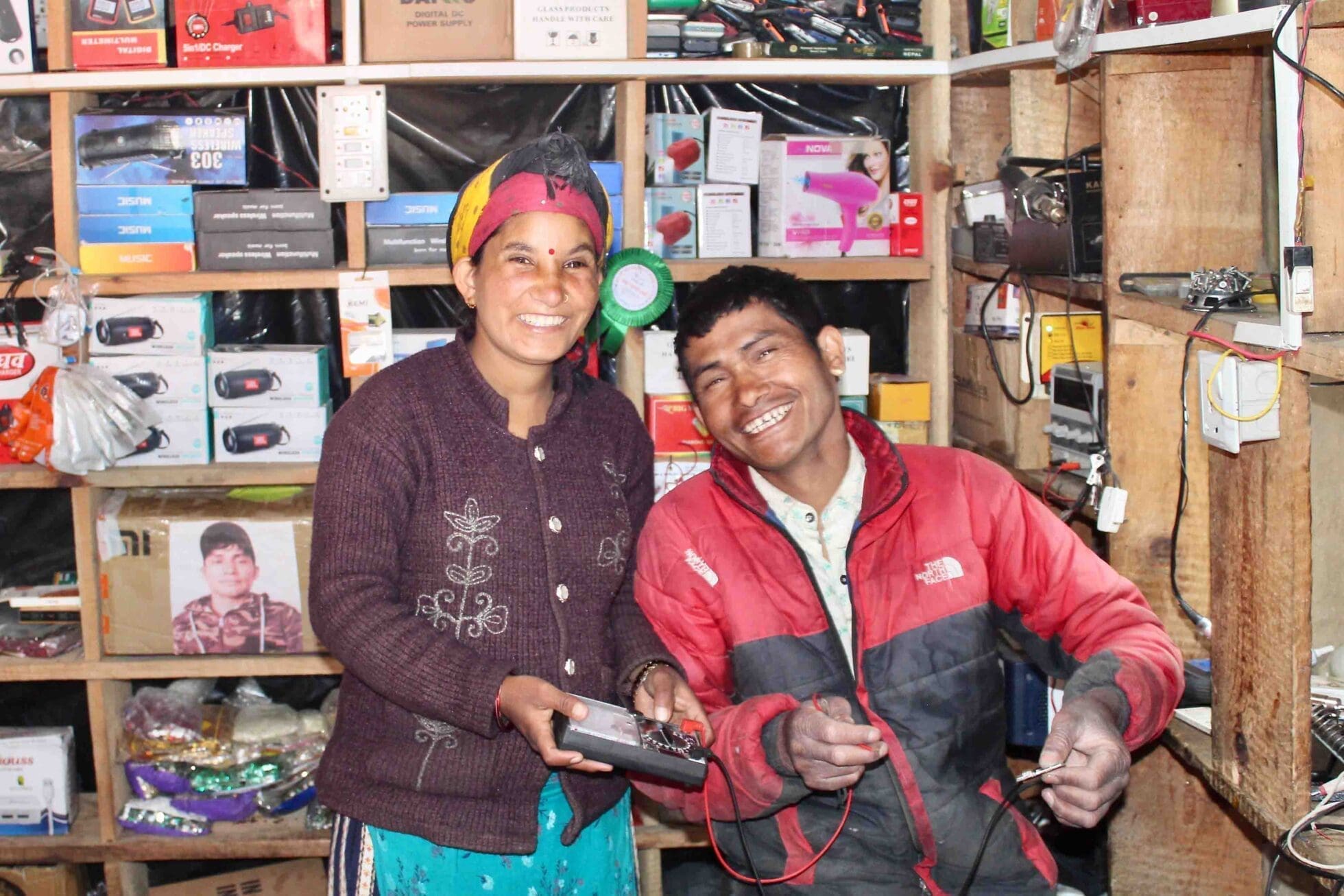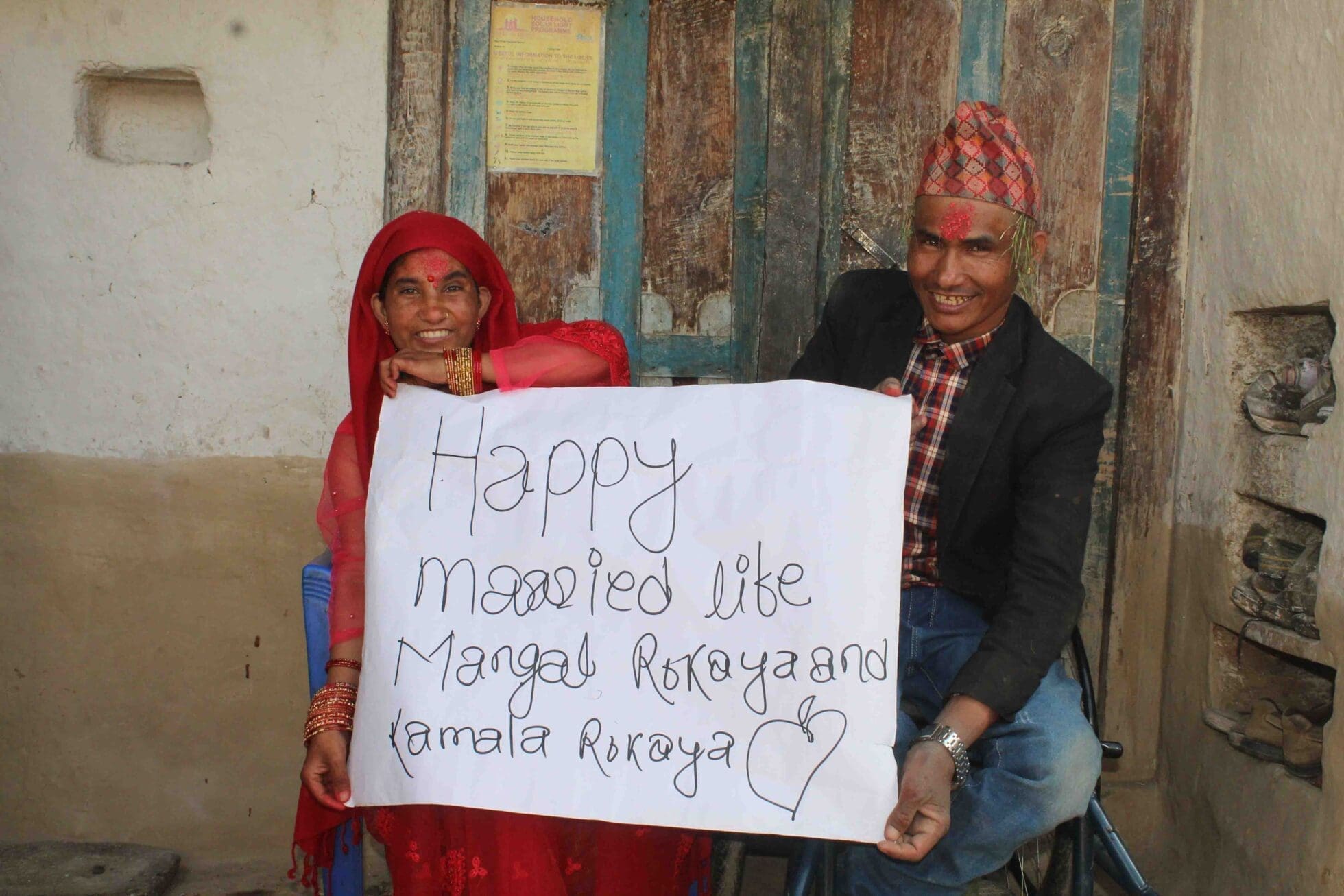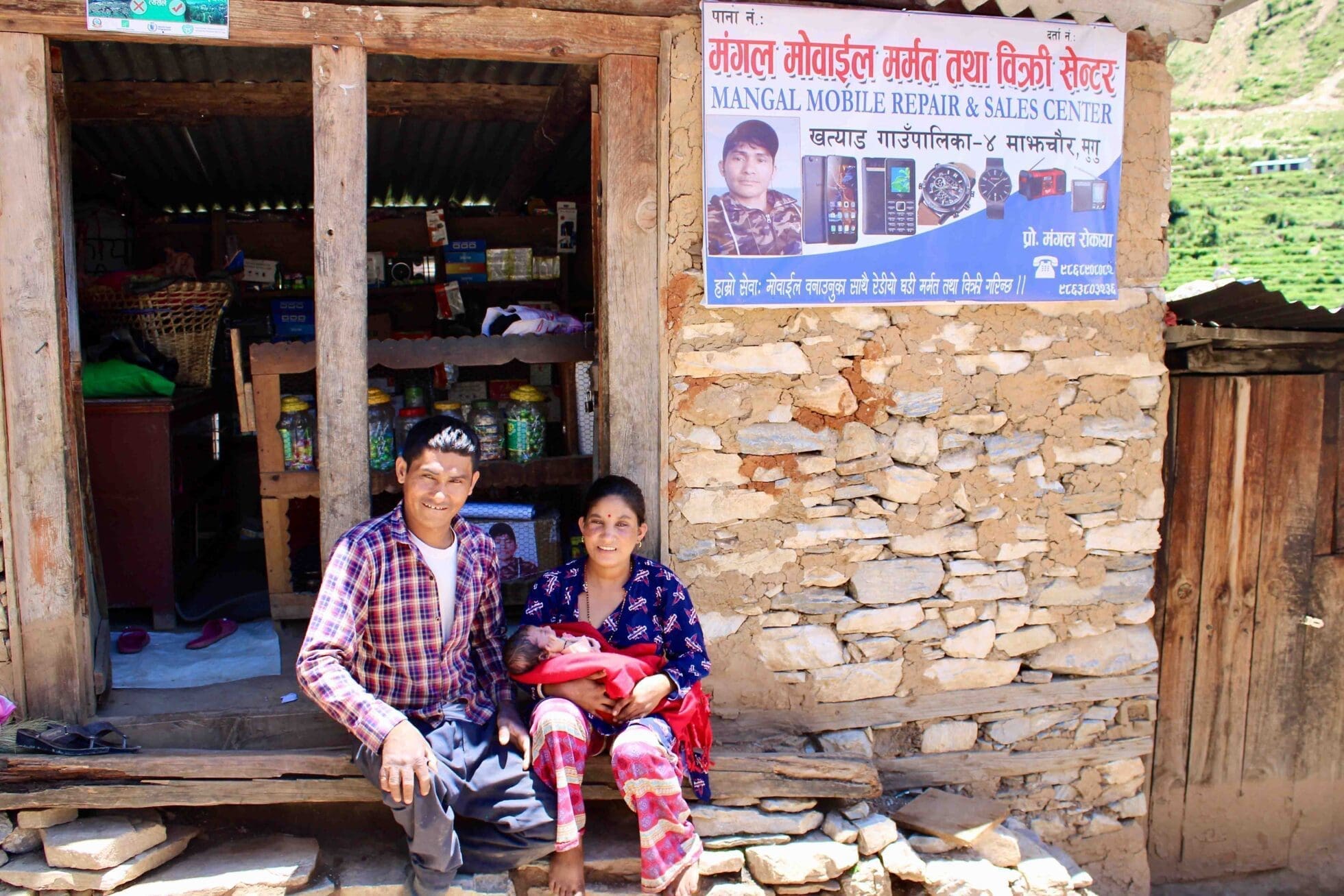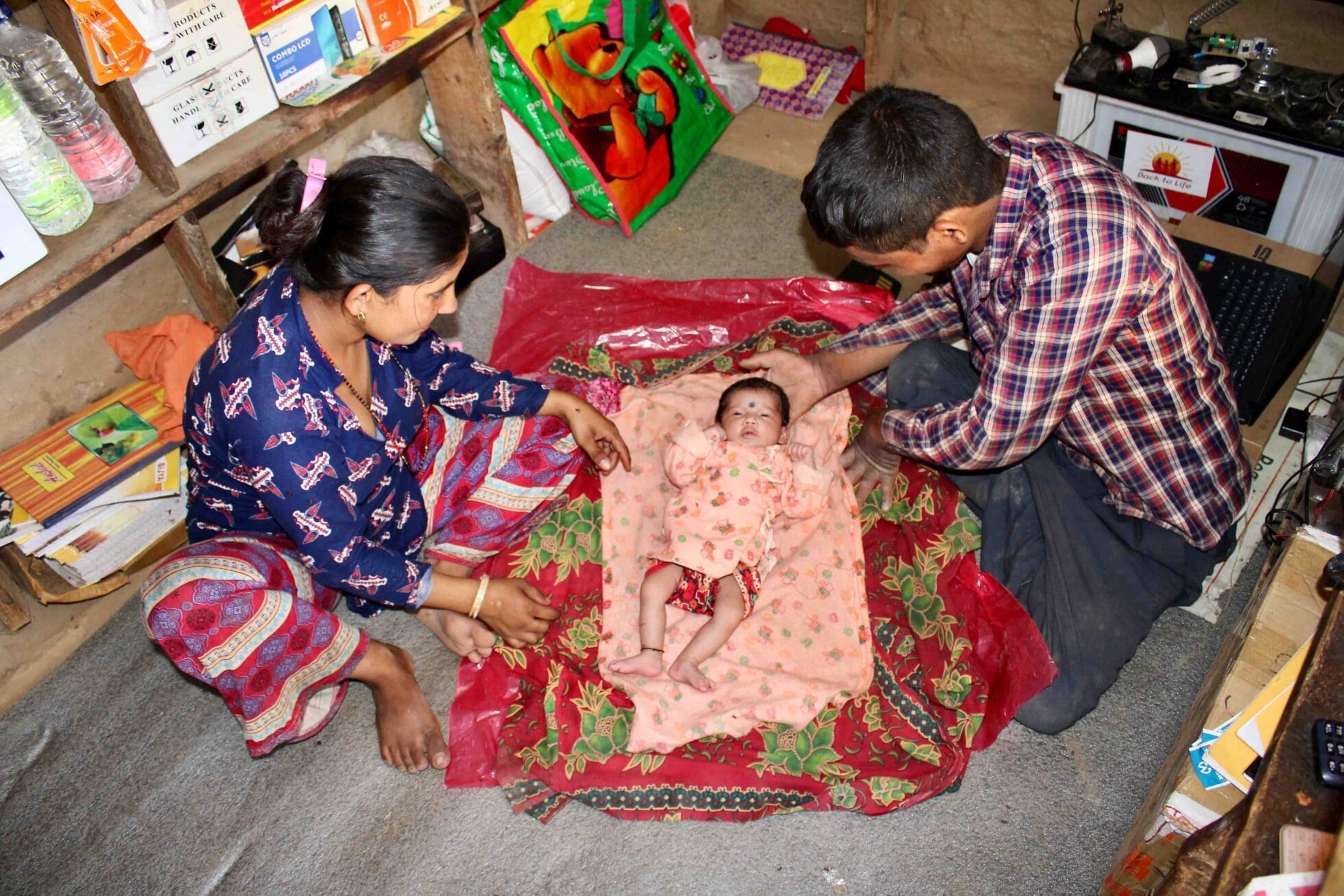 On June 9, 2022, Kamala and Mangal become the overjoyed parents of a baby girl. The birth will take place at Back to Life's birthing center in Gamtha. They name their child Aarakshya (protector).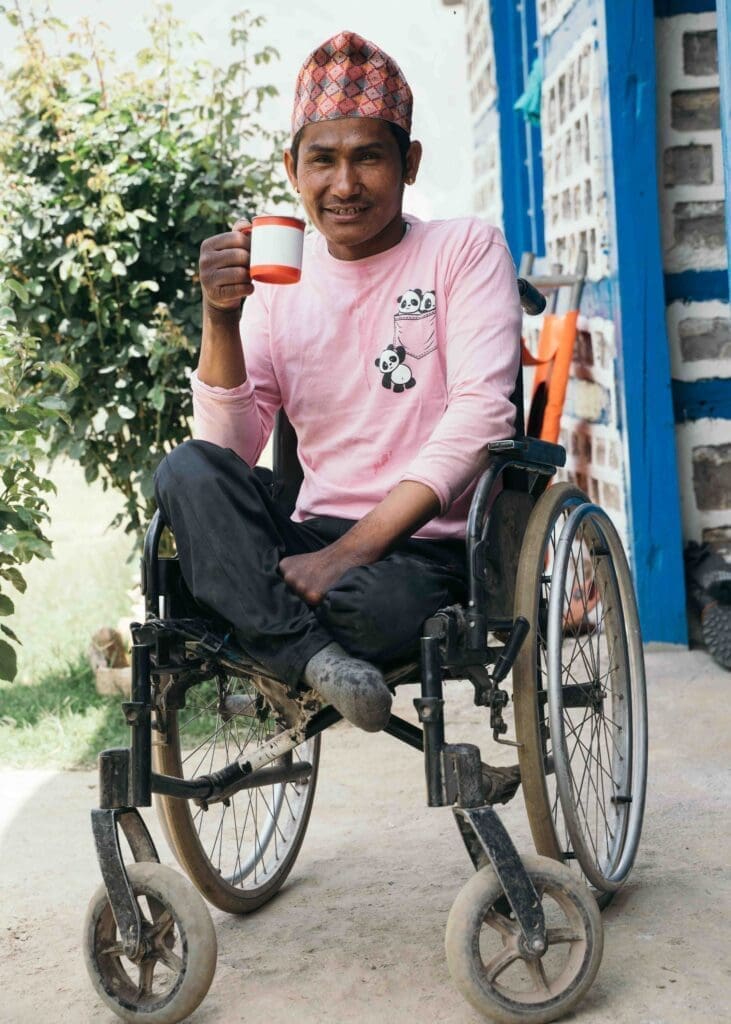 Joy and satisfaction: Back to Life rejoices with the repair genius
The story of Mangal is an inspiration to all. Despite the difficulties he has gone through due to his illness, he has managed to take control of his life and build a successful future for himself. The entire Back to Life team is wholeheartedly happy for Mangal and Kamala, and we are excited for what the future holds for them.